eBay India, India's leading eCommerce portal revealed some stunning facts and findings from the Mobile Commerce Survey conducted in the month of May 2012. The report carries an extensive information covering the results of various electronic gadgets. For users benefit the information was skewed towards the active smartphone users. The survey results are derived from 4500 active participants who filled up the forms. The reports shows some valuable information like the penetration of Mobile phone users with internet, topics about the brand loyalty and customer choice of picking brands etc. Though we feel happy in learning certain facts, in our viewpoint some figures are too idealistic. So, let us not wait to glimpse these facts and get astonished !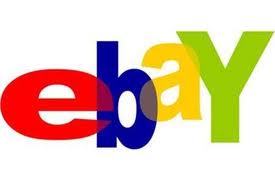 Over 94 percent of Indian smart phone users access the internet on their mobile:
The eBay India Mobile Commerce survey indicates that a large pool of smartphone users are connected to internet and they access through their smart gadgets. Also, the report claims as many as 64% of them have upgraded to 3G services. As many as 80% of the respondents claimed to be always on the internet.
The Home is the favourite access point for the mobile internet:
This can be true that over 84 percent of the respondents claim that they access the mobile internet at home, followed by 66 percent who accessed it at work & 55 percent access while waiting for their friends. The other favorite spots to access internet are the malls, restaurants, theatres, airports & while they commute.
Shopping is the third most popular category of search after emails & social networking:
70 Percent of the respondents say, they access or spend time on online shopping websites from Smartphones !
Over 87% of Indian smart phone users compare Product Prices online:
This one is our favorite and we are amazed to know that
'Product price compare'
is more popular than travel tickets, movie timings or contact details. 57 percent of smart shoppers check prices online before they shop in a mall or a store. Over 30% of users have stated that they always find better deals online & 49% have stated that they 'Mostly' find better deals online.
91mobiles ! Keep going 🙂
68% of users have made an online purchase using their smart phone:
Digital Commerce is gaining traction with Indian smart phone users. About 68 Percent of users bought gadgets through smartphones, 40 percent bought clothes & footwear, followed by 34percent who have bought books. People are turning smart, but aren't smart enough. Smartphone users must always be careful while making an purchase through their handheld device. A better antivirus and Mobile internet security applications are always helpful. Else, they will become victims of shopping vulnerability and end-up with phishing, squatting and etc.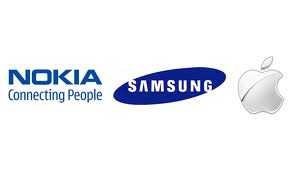 Samsung
and
Nokia
with
40 percent each
stands the smart phone of choice for an Mobile Indian.
Apple iPhone
with
17 percent
has become the third most popular smart phone brand among the respondents. Other popular activities are to locate a store (65%), research product features (57%), find deals (55%), check product availability (48%), etc.
via [Pluggd.in]