The tech giant Samsung has managed well to stay in the headlines of the tech streets. The company has now geared up to launch a program named as "100% Indie" teaming up with Electronics Arts (EA), the American founder and developer of video games.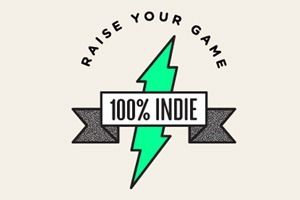 The 100% Indie program being headed by Chillingo will offer huge financial incentives to various game developers in order to tempt them to bringing their respective games to Samsung's App Store. Chillingo is a division of mobile games in Electronics Arts.
The unusual teaming up move from Samsung with Electronics Arts has been done by the leading South Korean manufacturer of smartphones keeping in mind the great requirement of expansion of games in its App Store. Chillingo, leading the initiative will offer 100% revenue earned by the games to its respective developers for a duration of six months.
After the prescribed duration of six months, Samsung will take a 10% share of the revenue earned by any game, further raising the cut to 20% after the duration of a year. To come to the levels of what Apple earns from the games available on its App store from the very first day, Samsung will have to wait for the at least three years.
The Samsung and Electronic Arts joint program, 100% Indie will be rolled out on 4th of March with target to increase the Indie genre along with manyother mainstream offerings such as Angry birds.