The very popular file hosting service that offers cloud storage, file synchronization and client software, Dropbox, has now received an update for its application available for the iOS devices at the App Store.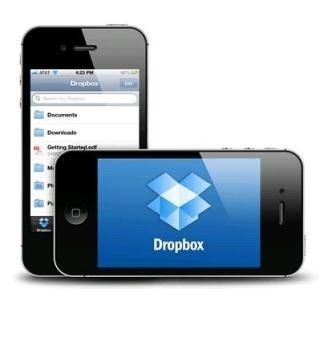 The Dropbox app for iOS device was updated to version 2.1 offering a few enhanced services. The very popular cloud service amongst the iOS users, now features an improved PDF viewer and a refreshed push notification whenever a folder is shared with the user. The sorting of files by date has also been modified for the Dropbox app for iOS.
The Dropbox update brings-in an improved PDF viewer that allows the user to view any page of a PDF file instantly by clicking on the thumbnail of the page. This update enables the user to sort his files on the basis of their modification date and even allows the user to search for any phrase in the file. The other important update that arrives is for the push notifications, which will give an alert to the user each time someone shares a folder with him or her.
The Dropbox app allows users to access their documents, photos and videos stored in the cloud space from any device. A new user after signing up on the Dropbox gets 2GB free space which allows him/ her to store photos and videos automatically and then provides an additional free space of 3GB.
So, if you have not downloaded the service on your device then hurry up and the existing iOS Dropbox users can upgrade their app for free.