Nokia joined the mocking game in late 2012 with release of Nokia Lumia 920 ad which highlighted the colorful range of Nokia Lumia series against Black and White range of Apple iPhones. The game then continued with Nokia releasing another wedding party ad where it mocked both Apple and Samsung.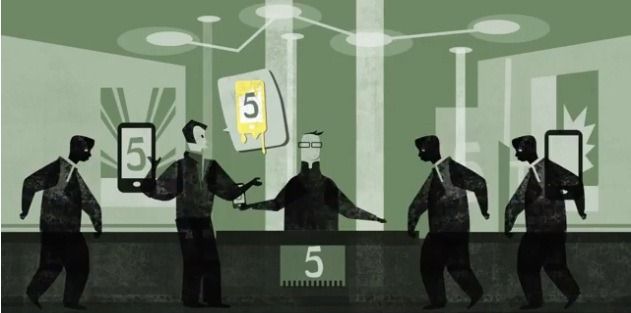 (The Nokia Lumia 920 ad)
Adding one more to this series, Nokia has launched yet another advertisement of Nokia Lumia 1020 where its massive 41MP camera takes a tease on Apple and Samsung fanboys citing their not so good cameras.
The new Lumia 1020 ad starts in school function where kids are performing a play and parents fighting to take their best shot. The ad shows people with Apple and Samsung mobiles unable to take a clear shot, hence fighting and rushing towards the stage in order to take the best shot. While fighting, there are a few instances of parent mocking each other's Samsung and Apple phones despite of the fact that none of them are able to take great shots.
In all this mess, the ad shows a couple sitting calmly at the end of hall, clicking pictures with 41MP snapper of his Nokia Lumia 1020. He assures his female companion "With Nokia Lumia 1020, we get the best seats".
At the end, Nokia gives a simple message to Apple and Samsung fans, "Don't fight. Switch.".
While the video is fun to watch, it simple passes a message to existing Apple, Samsung users to consider Lumia as their next device. There's a strong niche of consumers who prefer great camera over a better operating system. With Windows Phone OS getting more and more apps with passing time, we can't consider it a week contender against Android and iOS.
We recently saw Amit at Labnol praising Windows Phone OS citing its fresh and user friendly UI. The recent smart phone industry report also suggests this OS registering the maximum growth y-o-y. Seems the Nokia-Microsoft chemistry is working now.
Enjoy the video and let us know what do you think about it via comments.