You love listening music on your mobile, but do you get those from free or paid subscription? If surprised with the word FREE here for music subscription, here's good news for you from the house of Nokia.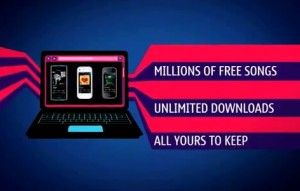 The giant mobile maker Nokia has now announced offering absolutely free music subscription to all its users who has got Symbian devices. Hurry Up! If you are a Symbian device user, avail the free music subscription from the Nokia Music Store. Oops! There is a catch. The free music subscription is not for life time. Neither it is the same for all the Symbian devices. The duration of this service from Nokia is between three months to one year. From the below given category list you can find in which shoe you are – 3, 6 or 12 months.
Nokia Asha 200 – 3 months
Nokia Asha 300 – 3 months
Nokia Asha 302 – 3 months
Nokia C2-01 – 3 months
Nokia X3-02 – 3 months
Nokia X2-02 – 3 months
Nokia Asha 303 – 3 months
Nokia 500 – 6 months
Nokia 603 – 12 months
Nokia 700 – 12 months
Nokia 701 – 12 months
Nokia N8 – 12 months
Nokia E7 – 12 months
Nokia Music Store currently has over 45 lakh songs and you can download those, according to your selection, from the store during your free period offer. You can download the songs directly on your Symbian device via the music client. Either you can download single songs or the full album, both are made available. More to this, all the songs on the store are DRM free so that you can share it across any platform. Also, you can send the songs via email, Bluetooth etc. After your free period if you wish to get the free music subscription, you can recharge it with several recharge options such as for Rs 113 if you want it for a month, Rs 57 that lasts for a week or Rs 281 for a subscription of 3 months. Recharging is easy. You can buy the recharge vouchers from Oxigen website or from Oxicash booths.