If you are amongst the 1 Crore Uninor customers, whose Mobile Services went off due to the shutting down of Company's operation, We have a good news for you.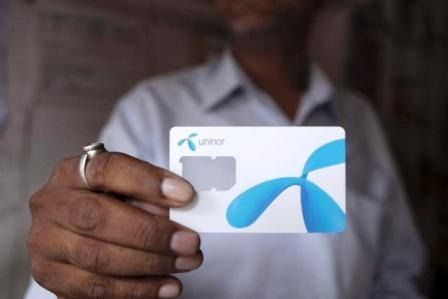 Now you can use the Mobile number portability service and opt for another operator. This was confirmed by Telecom Secretary R Chandrashekhar. He stated, "The customers can certainly make request for porting out their number…that is something we will try and work out."
Earlier, Uninor closed its services due to Supreme court's order last year for the 2G Spectrum case. According to Telecom Regulatory of India, Uninor had more than 4 crores of customers by the end of December 2012. Out of these 3 crores are in those areas where Uninor is still providing its services. These include Uttar Pradesh East & West, Andhra Pradesh, Bihar, Maharashtra (excluding Mumbai) and Gujarat.
Many Uninor Customers are affected from the sudden shutdown of Uninor's mobile services since the midnight of 16th February. The Company shared a press release stating, "Uninor is bound by law to comply with the order of the Honorable Supreme Court and will therefore have to close down its mobile network immediately,"
Sigve Brekke, MD for Uninor shared his feelings by saying, "I deeply regret the consequences this has for our customers, employees and business partners – each of whom have been a part of a remarkable fight back last year. We will now make every effort, within the limitations of this Court order, to minimize the negative impact on all affected by this development."