DIMTS has launched the beta version of Delhi Transit Bus Info application for the Android devices on the Google Play Store. Citizens of the national capital who use the public transportation facility daily can be happy because the application is designed to provide all the details regarding bus services in Delhi. It gives you all the information on routes, bus stop locations, and bus frequency of Orange coloured Delhi Transit buses that are popularly known as the Cluster Buses in the city.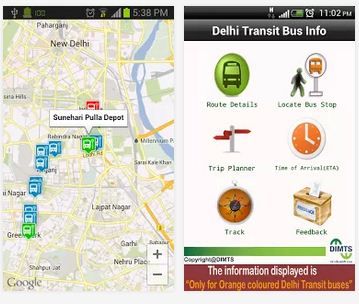 You can use this application on your Android device to find the Route details of the buses as well as to locate a bus stop near you. It also comes with a trip planner feature that allows you to plan a trip by adding origin and destination of your travel in the app. You can also check the estimated time of arrival of an orange bus using the application. Currently the beta version of this application is uploaded to the Play Store. Information for the other DTC operated buses and new features will be added soon in the application. Users of the app can also send their feedback using the integrated form provided by DIMTS in the application.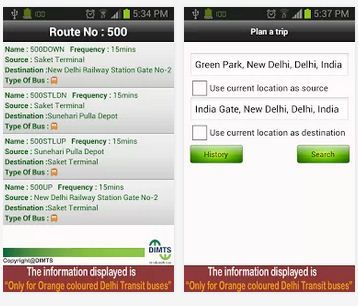 DIMTS is currently working with developers to launch the application on other smartphone platforms including iOS, BlackBerry and Symbian. The application is also available on the official website of DIMTS to find information regarding orange coloured buses. All the features that are available in the Android app are also available on the official website.
Download Link