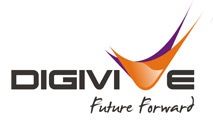 DigiVive partners with Pantel Technologies to provide value added service nexGTv mobile TV service for Penta T-Pads. The association will deliver an powerful embedded application in the entire range of Penta T-Pads. The tablet PCs including Penta IS703C, IS701C, IS801C, WS704C and WS802C will now host the next-generation mobile TV application for absolutely free-of-cost.
The State-owned enterprise BSNL (Bharat Sanchar Nigam Limited) took stage to announce the Pantel Technologies Penta T-Pad through public. The entire range of Penta T-Pads were bundled with 2G/3G data plans and carries various features like Bluetooth, WiFi, Front and Rear Cameras, HDMI ports and A-GPS etc. As a great value added services, the Penta T-Pads will now hosts the embedded application nexGTv – Mobile TV App. Penta T-Pad users can now enjoy a range of services like watching 100 live channels and download exclusive video content using the Video-on-Demand services, while on the move. The app users can now experience some powerful options like replay TV, adaptive streaming, select the content, live stream the channels. Some of the best content available through this app are from Star TV bouquet, Sony bouquet, Aaj Tak, UTV movies and etc.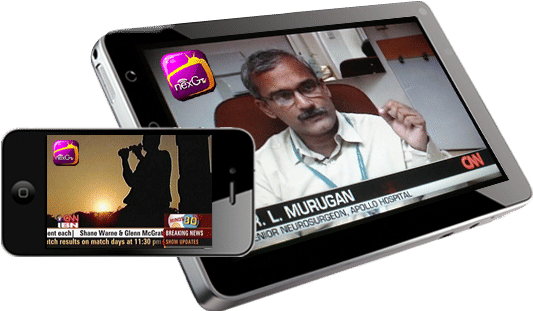 Announcing the partnership, Mr. G.D.Singh, Director, DigiVive said, "We at DigiVive are excited to partner with latest innovative tab player– Pantel Group and embedding nexGTv app in their latest tabs. This tie-up will help in massification of entertainment as this will open avenues of reaching out to highly new. Penta T-Pads are powered by Android 4.0 that supports high speed internet connectivity and 3G, enhancing live streaming of video and content. Hence these will showcase the true quality of nexGTv."
"We are glad to partner with DigiVive's popular mobile TV service – nexGTv for an enhanced user experience on our best technology tablets. They can entertain themselves at any given point of time and from anywhere with the vast variety of live and video content available at nexGTv. Customers will get exposed to the new world of innovation that will be in their reach at all times," he further claimed.
According to DigiVive internal statistics, there are 20,000 downloads every day of DigiVive nexGTv mobile TV service. This applications was able to create a huge volume of traction during the India Vs Sri Lanka series and the company is experiencing an up-roar in the user toll.
Click here to download DigiVive nexGTv app for Android, iOS, BlackBerry, Nokia devices.