Google Now has received an update recently that will enable the users of Android 4.1 (Jelly Bean) or higher OS get their Boarding Pass automatically in a digital way while travelling from some selected airlines.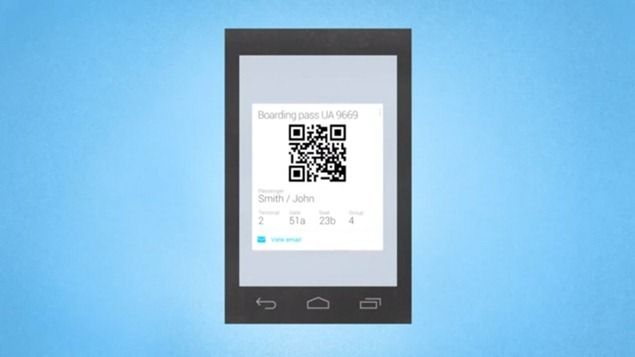 You will be no longer required to carry a printed boarding pass along with yourself while travelling for Google Now has introduced a new Boarding Pass Card feature that will pull your Boarding Pass automatically from your Gmail account's Online Check-in-data.
Google now will be providing a Digital Boarding pass for you after you check into the an Online Airport which has been supported by the Google Service. After you check in, an email will be received by you that will include all the details regarding your Flight. By using these informations Google Now will generate a digital Boarding Pass including the details of your terminal, gate number, seat number along with a QR Code to be scanned by the Airport Authority.
The Digital Boarding pass feature is a newly launched feature from Google Now and we would advise you to carry a back up in the form of a paper Boarding Pass in your Pocket in case you are travelling in the recent times. As there are chances for the feature to not work properly in adverse situations.
However, there are no Indian airlines that have been included in the list of Airlines which support the Google Now Digital Boarding Pass feature. But we expect to experience an interesting Air Travel with the Digital Boarding Pass in India soon