DigiFlip is a brand of Flipkart (India's largest e-commerce firm) which provides digital accessories. DigiFlip launched the DigiFlip USB Car Charger CC001 which charges all mobile phones which have a USB charging socket making it universal and convenient. The device is compact and lightweight and can be 'karted' around easily. The DigiFlip Car Charger is made to charge 5v devices. We haven't tested the product yet, but what we see is a nice, smooth and glossy finish with fine detailing. Flipkart has advertised the DigiFlip to be compatible for the HTC Explorer, Samsung Galaxy Ace, Galaxy S Duos and Galaxy Y Duos, Micromax Canvas 2 A110, Micromax Ninja 4.0 A4887, Sony Xperia Tipo and Nokia Lumia 510. This charger also comes in a different version offering a matt black finish. Interested buyers can buy the device, of course from Flipkart. Both versions come with an Rs.329/- price tag.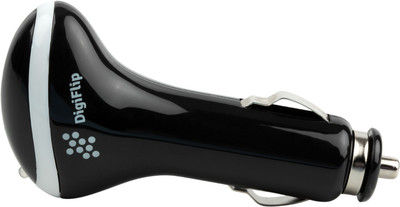 DigiFlip has also launched a wall charger which matches basic features of the DigiFlip Car Charger USB CC001 such as being compact and cable-free. It comes in a matt black encasing overall and is stated to be universally compatible for all mobiles allowing for USB charging dock. Additionally it has an LED indicator which is useful and is perhaps just about as far as you can go with added features with such devices. This device maybe however be a little overpriced at Rs.379/-.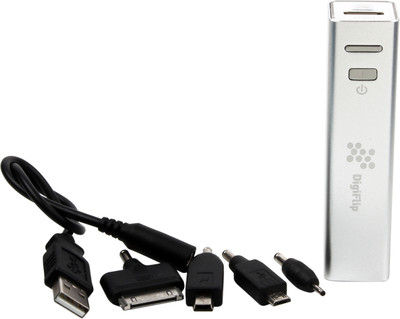 DigiFlip has also come up with what they call the Essential PC002 USB Travel Charger. It has 2200 worth of mAh capacity capable of charging mobiles through a USB cable providing a four connector facility including a micro-USB connector. So far, this charger is given a nice silver finish and comes with an auto shut-off function for each port. The only drawback appears to be the long press on button to start up the charger. It has an LED indicator which glows blue when charging and red if it is unconnected to any device. This charger is priced at Rs.999/-.