Here arrives a good news for fans of the very popular Die Hard game series. Enthusiasts can look forward to a new wave in mobile gaming: the Endless Shooters.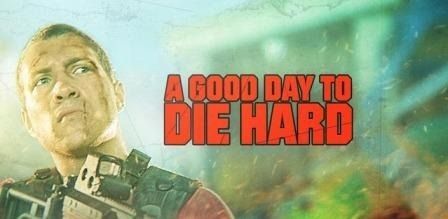 The latest edition of the Die Hard movie series, A Good Day to Die Hard has just been released in the theatres and now Twentieth Century Fox has announced officially the arrival of the Die Hard game for device running on Android as well as iOS platforms.
The storyline of the game lets the player play as Jack McClane who is the son of John McClane, the most famous cop of New York City. The player has to find his way out to the main streets of Moscow and run through the radioactive wasteland of Chernobyl where he/she has to overcome endless problems in order to save the world from nuclear terrorism.
The Die Hard game for Android and iOS has been developed by the digital firm POSSIBLE which has partnered with Fox Digital Entertainment especially for the new missions and new extras in the game as perks to provide the players with more action and fun experience.
POSSIBLE has previously developed the hit game "The End" which is about an endless runner, and now it seems to be all set to offer something that is from a different category about an endless shooter. This newly arrived game will be available on the Google Play Store and Apple App Store.
The iOS users can download and enjoy the Die Hard game from the App Store by paying a one-time fee of $0.99 whereas the Android users can play the exciting game by downloading it free from the Google Play Store.