The futuristic idea of charging your cell phone with your tablet or vice versa, no cables or cords a is inching closer to reality with device-to-device wireless power technology made by Fulton Innovation.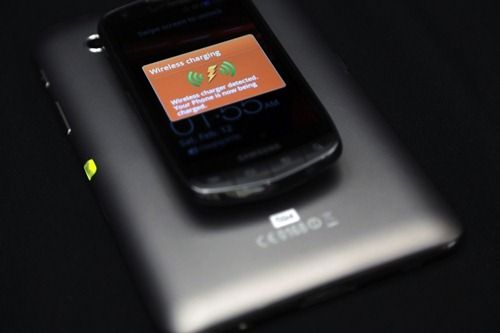 A subsidiary of Alticor, Fulton Innovation has been in the wireless power business for more than 10 years. Fulton Innovation's eCoupled Technology announced and demonstrated its fully functional two-way charging technology at the Digital Experience CES event in Las Vegas.
The device-to-device power transfer works simply by placing two Qi-enabled devices back-to-back (Qi is the international standard for wireless power transfer). Fulton's latest technology turns these devices into units capable of acting as both power transmitters and receivers. Fulton announced their intention to get the technology incorporated into the Qi standard, meaning that if this were the case, then bi-directional charging like this could eventually be common place.
Beyond the more obvious application of charging devices, there are other applications that this idea opens up. For instance, the use of "printed electronics" that can be activated simply by resting your phone or other enabled device on top.
The company simply demonstrated the technology at CES, as they are waiting for OEMs license. Fulton also demonstrated a multi device power mat, allowing multiple Qi-compatible devices to charge on a single surface and adapt to the needs of the users.