Google has finally launched the desktop edition for their Latitude service. Until recently, the only way to use Google Latitude on your computer was to add an iGoogle gadget, now Google has introduced an easier way to use Google Latitude from the computer at

google.com/latitude

. Users can now see where their friends are, start using Latitude apps, and share their location all from one place.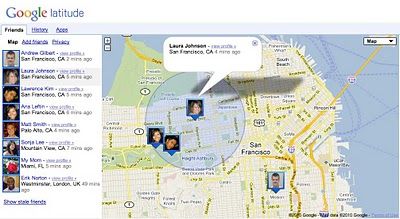 "We launched Latitude with a desktop iGoogle gadget
to help you stay in touch with friends and family that may not have a smartphone. We've since learned that a desktop experience is important to you even if you're already using Latitude on your phone," Kenneth Leftin, software engineer, Google Mobile Team, says in a blog. "Now, you can visit a dedicated site that makes it easier than ever to use Latitude when you're already on your computer."
From the Friends tab, user can: see where their friends are on Google Maps; add friends and accept sharing requests; and also control their privacy settings.
User can also find Latitude and Latitude apps together in one place. After browsing friends list, one can go to the History or Apps tabs to turn on optional Latitude apps such as: Google Location History (Beta) to see their personal history dashboard; Google Location Alerts to get nearby friend alerts; Google Talk Location Status to post their location in the chat status; and Google Public Location Badge to publish their location on blog or site.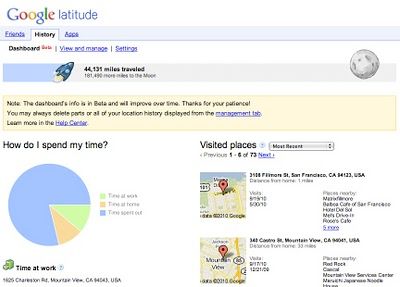 Like phone, user can choose to share their location with friends and family from WiFi-enabled computer. Before sharing their location, users will need to first give Latitude permission to access their location when prompted by their supported browser. Users can always change their browser or Latitude privacy settings.
To get started, go to google.com/latitude on your computer. If you're new to Latitude, you can then start on your phone by sending yourself a text message or choose to start on your computer.