"Dell's 8-inch Windows based tablet might look small but packs a punch"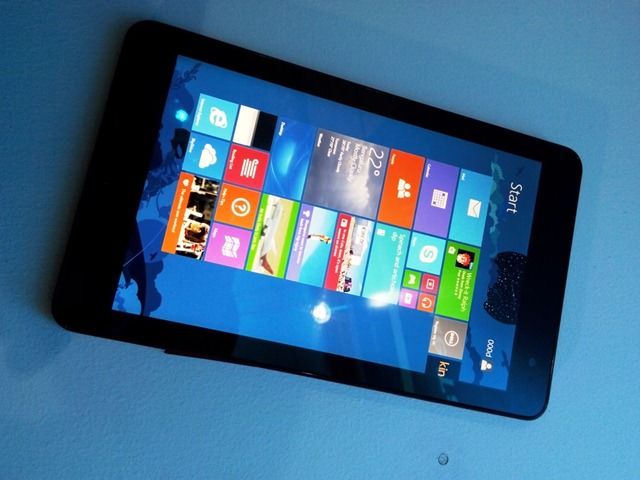 Microsoft Windows as an operating system has grown beyond regular notebooks and desktop computers, and is now moving towards mobile phones and tablets, offering a great solution for computing on-the-go. While the larger 10-inch and 12-inch tablets offer more ease-of-use, there are devices in the 8-inch category as well, best suited to those who need to stay productive while not compromising on the mobility quotient.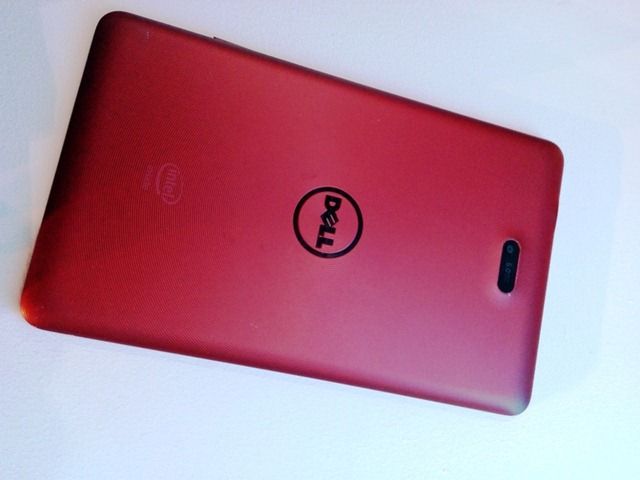 Keeping this in mind, Dell has announced the launch of its 8-inch Windows 8 based tablet, the Venue Pro 8 for the Indian market. Along with Dell, Acer is the only other brand in India offering an 8-inch Windows tablet. While this category is fairly new, the benefit of being productive and highly portable is one of its major USPs. We got hands-on with the Dell Venue Pro 8 tablet during the launch event, and here are our first impressions of the device.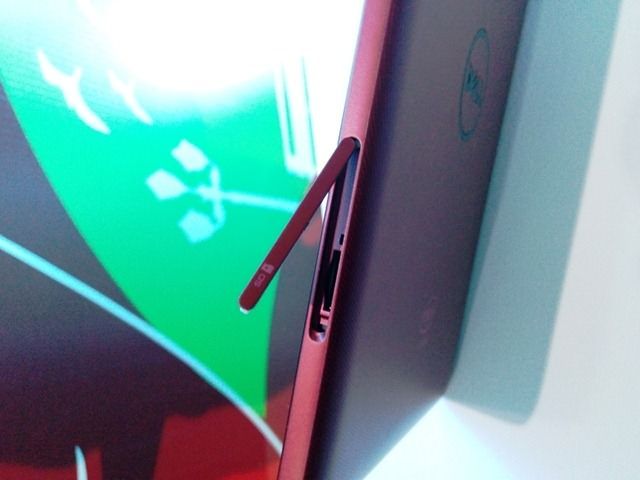 Dell as a brand is known for making sturdy devices and the Venue Pro 8 is yet another fine example. The device is built using sturdy plastic in a matte, rubberised finish that is scratch-resistant and offers good grip. The Venue Pro 8 has been made available in red and black options, but other than colour there is no difference in the finish.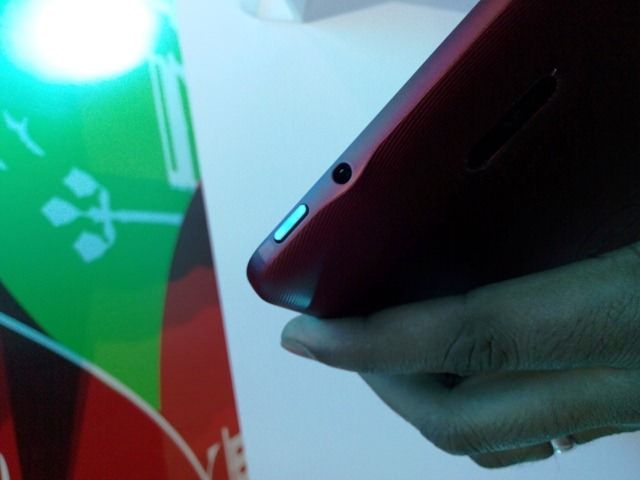 At 9mm, the Venue Pro 8 might not be the slimmest tablet around, but it sure is lightweight at under 400 grams. This also makes it easier to handle and work on. The Venue Pro 8 is built around an 8-inch LCD display featuring a 1280 x 800 pixel resolution, and 10-point capacitive touch input.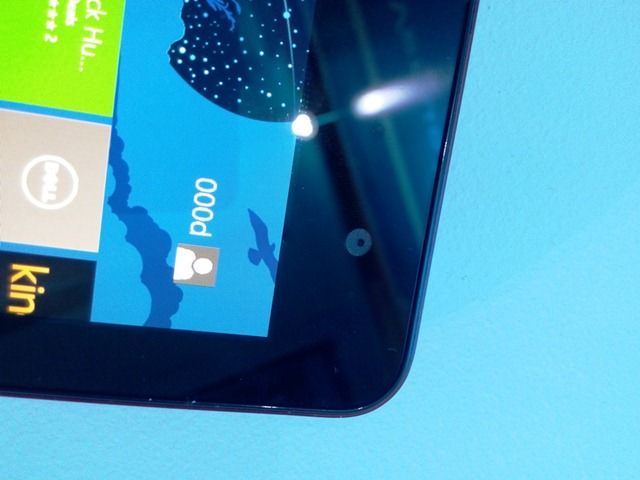 There are no hardware buttons provided on the front, not even the Windows/Home key. Instead they have been placed on the left side of the device, making it handy when holding the tablet with two hands. The Venue 8 is designed to be used in landscape mode and the hardware buttons have been placed as such to maximise utility. The power key and the volume rocker have been placed on top, along with the USB/display port that allows users to connect to a HDTV using a special display adapter.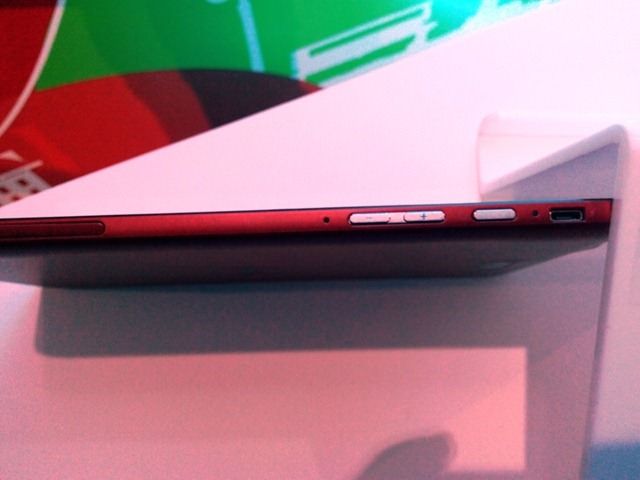 The Venue Pro 8 is powered by a quad-core Intel Atom processor with 2GB of RAM, while the internal storage is 32GB. Users will be able to increase storage to another 64GB with the use of a microSD card. While the hardware looks powerful, we will bring you detailed information about its performance in the full review.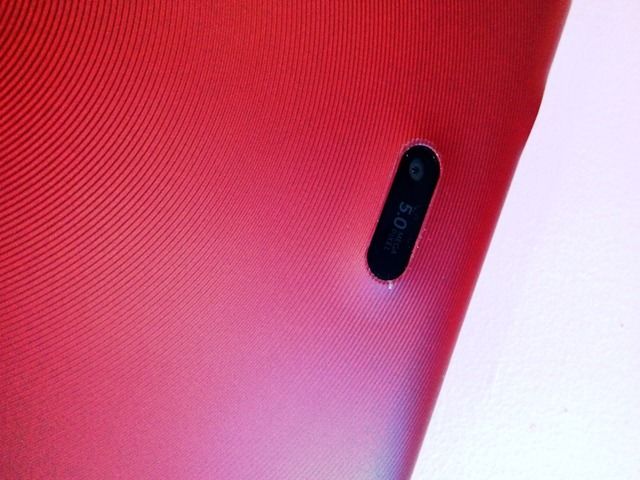 At the back there is a 5-megapixel camera, while the front holds a 1.2-megapixel shooter. Both cameras support video recording in high definition. Dell claims that the Venue Pro 8 offers battery life in upwards of 10 hours. While that's a tall claim to make, even eight to nine hours should be great for productivity.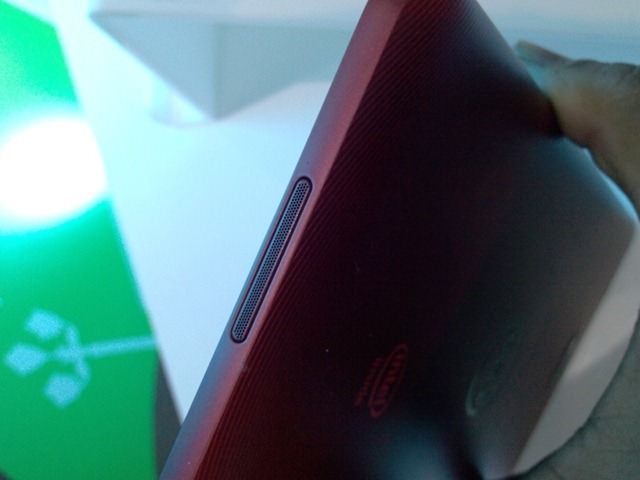 Summing it up, the Dell Venue Pro 8 is a good-looking Windows 8 tablet that has some powerful hardware specifications to flaunt, at least on paper. Priced at Rs 26,499, it comes at a similar cost as a budget notebook and offers better portability, but at the cost of comfort that a bigger notebook offers. While the product surely is exciting, how well the market will respond to it will be seen in the coming days. Watch out for our detailed review of the Venue Pro 8 in the next few days.