A couple of months back Dell launched the first of Tablet-mobile hybrid – Dell Streak. Surprisingly it was loaded with the older version of Android 1.6 with a promise to provide an update to Froyo later on.

Before arriving of Android 2.2 in to Streak, Dell however has announced an update to Android 2.1 (Eclair) to the UK customers on the O2 network. This update could later be available to rest of the world.

The update brings a couple of new features and enhancements to the Dell Streak tablet, including – 720p video recording using the 5MP camera, multi-touch support ["pinch-to-zoom" too], Quick Office app for document editing, Support for live wallpapers, support for multiple mail accounts for Exchange email and contacts sync, improved phone dialer for managing calls, ability to download apps meant for devices running Android 2.x from the Android Market, and a couple of speed and performance optimizations.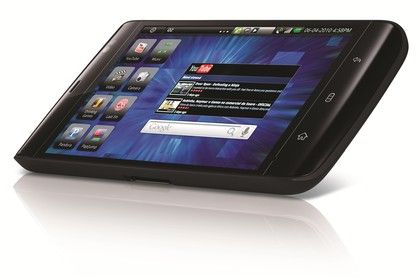 The sleek device, with its 5-inch multi-touch screen, boasts the processing power, functionality and the Android operating system necessary to take a run at 2010's top tablets, but also offers a good bit more than that.