Dell's Latitude 10 tablet is a great gadget that comes with a removable battery that is not accessible in any other tab. This tablet is definitely neither the slimmest nor the lightest model in the market, and provides a nice rich feel in the hands. In the fast paced world that is getting crowded with hybrid Ultrabooks, the Latitude 10 is a tablet with no keyboard dock or twisting and transforming body structure. Can it survive the harsh high-tech rat race in the market? Let us take a closer look at the Dell Latitude 10, to find out.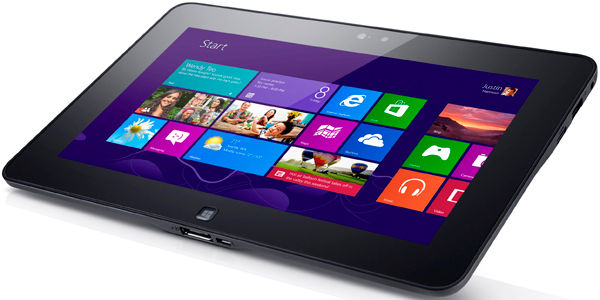 As far as its design is concerned, in the market full of flashy gadgets the Latitude 10 looks demure and decent. With a wide bezel around the screen, its sides and back are encased in rubberized plastic for a good grip. A single USB 2.0 port is located on the right edge, along with a mini HDMI output and a 3.5mm stereo headset port. The top of the tab features the power button, rotation lock button, SD card slot and stereo microphones, while the volume rocker and security slot are on the right edge. While it definitely has Wi-Fi and Bluetooth for wireless connectivity, it doesn't support cellular data. It has an all-glass front panel with very discreetly locate front-facing camera and its LED indicator above the screen. The most interesting feature of this tablet is that it has a removable battery. It comes with 30 Watt-hour battery above which the 8-megapixel rear-facing camera with LED flash is located. It has a built-in storage of 64 GB along with 2 GB of non-upgradeable DDR2-800 RAM. The tablet also uses Intel's Trusted Platform Module 1.2 architecture for encryption and security in corporate environments.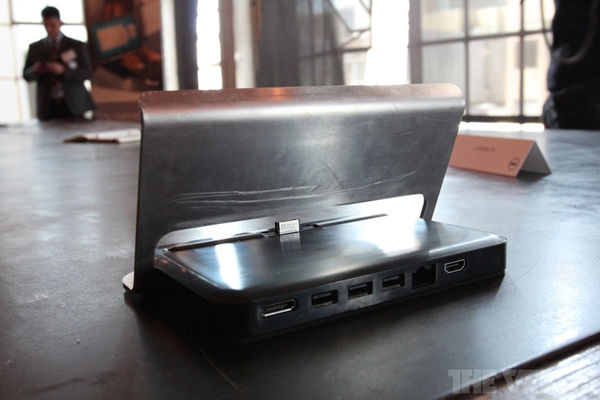 Performance The Latitude 10 runs on the Atom CPU, which has two cores and integrated graphics. The good thing is that it runs on low power and never feels too hot to handle. Windows 8's Modern interface and apps are easily handled on the touchscreen display. This tablet can't be clipped into a keyboard dock and also doesn't allow much flexibility in connecting peripherals. The provided stylus will come handy for handwriting input and using most common programs. The overall performance of the tab is low-end. While you can't do heavy duty work on it, it is fine for surfing the Web, watching movies and editing documents in Microsoft Office and more. The cameras are good for video chatting but not comparable with the superior options offered by smartphones. Its battery lasts up to 5 hours, which will not last for an entire day, but compared to a laptop it is impressive with its as light as iPad weight. Conclusion The Dell Latitude 10 tab's price ranges from Rs 35,990 to Rs 41,990, depending on its configuration. And at this price range it is definitely much more economical than most hybrid Ultrabooks. With its low end performance though, this tab cannot dream about replacing a PC for anyone who needs to really work. The Latitude 10 tab is a thus, meant for those who can afford a PC and a tab.