If you are a regular traveller of Delhi Metro, we have a good news for you. Delhi Metro is planning to launch its official application for Smartphones.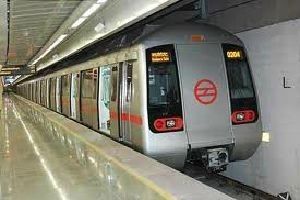 Delhi Metro Rail Corporation (DRMC) has announced a tender inviting developers to submit an application by 28th March 2013.
This new application will provide fare information and real time updates touching all lines and Metro stations, travelling time, metro routes and more.
The new application will also be able to detect your current location by using GPS and will guide you to the nearest metro station. However, this facility is subject to availability to Smartphone's Operating system and data connectivity.
The travellers will be able to know about the nearest landmarks, places of interest and tourist spots near the metro stations. This Application will also cover the DMRC's Phase III project.
This Application will have a Metro Map on it, which which will enable the user to find the metro routes. "A graphical representation of the Metro Map will enable the user to pan in, zoom in and out, and display user's current location on metro route map." an official stated.
This new Application will also cover DTC bus route, Metro Museum Route, parking availability and much more. it will contain a list of Helpline numbers of DMRC for suggestion, complaint, feedback, assistance or security emergency.
This Application will be free to download will update with time. This Application will be soon available on all major Smartphone platforms. This is a nice step from DMRC to facilitate its travellers.