"Paas Hoga, Timepass Bhi Hoga". So goes the tagline of Micromax Funbook. Today, Indian online retail giant Traudus might also be echoing "Zaroor Paas Hoga".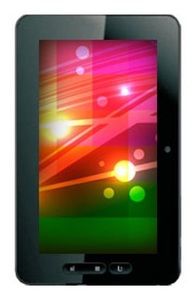 Traudus has come up with the best ever deal for the Micromax Funbook. Before that let us have a look what is the price of this 7-inch tablet and the regular price too. Micromax Funbook Price MRP: Rs. 6999 Regular Price: Rs. 6295 Traudus is selling it for below 6K. You can avail it for just Rs 5995, including shipping in India. By the time of posting this deal alert news the time left for the deal was about 13 hours. So Hurry! To avail the Micromax Funbook at Rs 5995 you need to use GV Code. Below is the discount code: GV Code: DD120709 Key features and specifications of Micromax Funbook:
Android 4.0 Icream Sandwich Operating System
Wi-Fi
USB Connectivity
17.8cm Capacitive Touch
View more details
Micromax Funbook comes pre-loaded with necessary apps for productivity that includes Adobe PDF, Office, Flash and YouTube. The Edutaiment (education + entertainment) feature delivers complete set study materials for classes from Primary to under-graduate level including for medical, engineering and MBA exams. You can also check other tablets of about same price range from the below link of our earlier story in the Top 5 segment:
Top 5 Android-based tablets under Rs 10,000
Meanwhile, also do share any such best deal products on any online retail stores either for smartphone or tablet PCs.