Amazon India is offering a Rs 2,999 discount on the 16GB variant of the Kindle Fire HD 8.9.
Amazon India has announced a special two-day discount on its 16GB Kindle Fire HD 8.9 tablet. As part of the promotion, the 16GB edition of the tablet will be available for Rs 15,000. The regular price of the tablet is Rs 17,999, translating to a saving of Rs 2,999. The offer is available today and tomorrow only.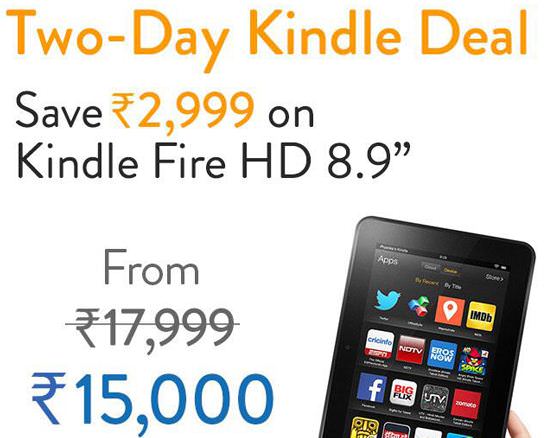 The
Amazon Kindle Fire HD 8.9
offers an 8.9-inch full HD IPS display and runs an Android 4.0.3-based Fire OS. It is powered by a 1.5GHz dual-core CPU, accompanied by 1GB RAM. It also includes a 1.3MP front camera, 16/32GB internal storage, Bluetooth, HDMI and 11 hours of battery life.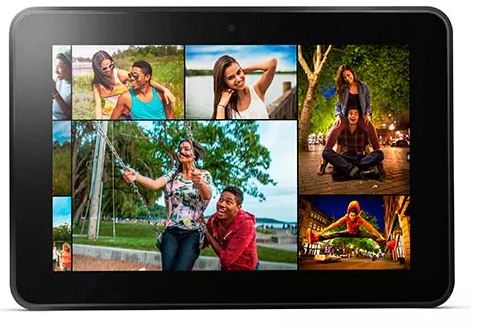 The Kindle Fire HD offers dual Wi-Fi antennas and MIMO technology, and is capable of automatically switching between 2.4GHz and 5GHz Wi-Fi frequencies to provide a better network range. Originally, the 16GB variant of the tablet was priced at Rs 21,999, but Amazon reduced the price to Rs 17,999 during the holiday season last year. The 32GB edition of the tablet is available for Rs 21,999. The Amazon Kindle Fire HD 8.9 isn't exactly new, but it does offer a great combination of an e-reader and tablet at a good price.