Aircel has come up with one of the best deals offer for Apple's iPhone. The carrier is offering iPhone 3GS for a price of just Rs 9999. Yes, nothing so cheap as this on Apple smartphone so far from other carriers in India.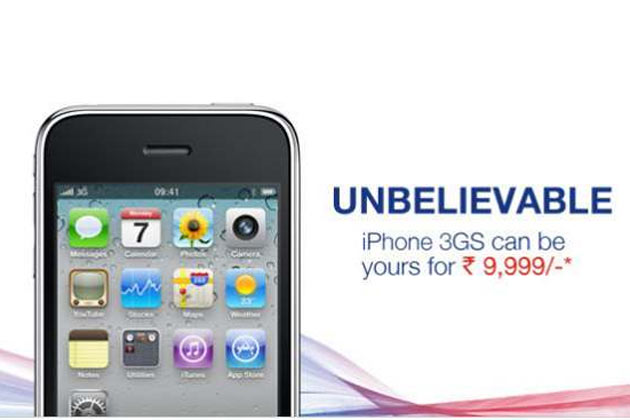 Customers need to pay Rs 3000 extra in addition to the cost of the phone of Rs 9999. The additional Rs 3000 will be a rental for 12 months of unlimited data service. First 2GB data will be of 3G speed and post to it it will be converted to slower 128kbps speed. This is for the 3G circles.
In the 2G circles customers will get the benefit of 1000 mins local and STD calls along with 2500 local and national SMS service. Also, unlimited 2G data service will be given for 6 months.
The plan is only available for postpaid users and it is more exciting in 3G circles. However, the 2G circle users will benefit good voice calling service in the package.
If you are a potential buyer of good smartphone with a budget of Rs 10,000 then this is the best deal offer for you. Just grab it.
Only Aircel got unlimited plans and it's 3G plan is the cheapest in the country.
Until now the iPhone 3GS was available for Rs 19,990 from Aircel and Airtel.
Do put your views in the below comment box about this one of the best deals in the market on Apple's iPhone.
Click to book online or review iPhone 3GS tariffs