Cypress Inheritance being the first game of the Cypress Inheritance Saga may be considered as one of the best adventure promising games to hit the Google Play Store.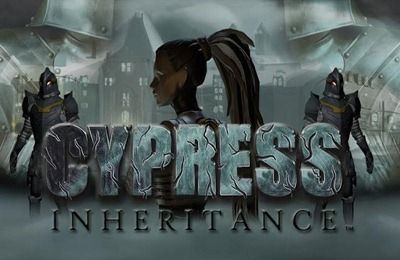 Cypress Inheritance is a new series of games that has been accompanied by an outstanding graphic composition with loads of action and drama. The suspense and challenge that a player experiences while playing the newly arrived game on the Google Play Store is just unsurpassable.
The player plays as Lorna who is a long lost relative of a bizarre yet brilliant man who has now passed away and has left Lorna vast treasures which includes many mansions all around the world.
The tough deal while playing the game is to face Vonya who is an artificial intelligence security assigned to guard each of these mansions and has become self-aware with putting lot of efforts to protect the contents lying inside the mansion. The player has to assist Lorna while coming out of the various traps and facing different challenges that tend to stop her from discovering and securing the seven precious paintings hidden within the mansion.
The action/adventure game Cypress Inheritance has been designed using the Unreal 3 Engine and creates quite an awe-inspiring fascination in a mobile game through its interesting storyline. The story is told throughout the game with a high quality voice narration.
The Cypress Inheritance is more than just a game and can be considered as an interactive experience provider. It is available at a cost of 2.99 dollars at the Google Play Store and can be run on devices bearing Android 2.3 or higher operating system. So, do let us know if you download and experience the game on your Android device.