CyanogenMod has realised that its latest ROM will have an HDR mode with the stock CyanogenMod 10.1 camera. Like the stock HDR functions which are made available on the Nexus 4, with this HDR mode on the latest CM build will capture multiple images and finally producing a single HDR image.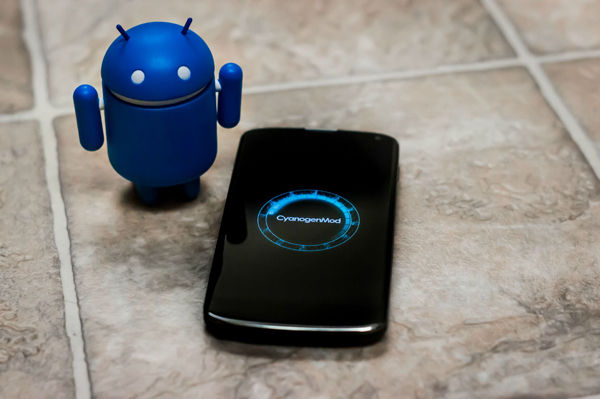 To carry out this process, the camera first takes three pictures. The variations of the three pictures are essential and for this the first picture is one of minimal exposure. The next is one at neutral exposure and finally the third picture is one at maximum exposure. The camera then takes these three pictures and processes them through a system involving the use of complex algorithms to render one HDR image. CyanogenMod however cautions that there may be some discrepancies and quirks when the final image is produced. A representative said, "some oddities may occur while using the HDR option on the CM 10.1 camera". The developers have released guidelines for users looking to try the HDR option as follows:
Use tripods or stands in order to keep the camera stable since the images are very sensitive to the slightest of movement and vibrations.
This feature wont deliver quality images for action shots and moving subjects particularly on cameras using lesser quality of hardware like those with slow shutters.
Cameras capturing images at a much faster rate will be able to produce a better HDR image with lesser oddities an cameras which take longer to capture the three images.
The three images will not be saved and will be overwritten by the one ultimate HDR image.
Cameras with Shutter Lag, a decent sensor and good optics, the HDR mode would work well for mid-to-high end devices.
The latest build of the CyanogenMod 10.1 is the latest installation of a release system known as M builds which is based on Jelly Bean MR1, while the preceding M-builds made for CyanogenMod 10, run the Android 4.1 Jelly Bean. M1 builds were available in the first week of September while M2 builds only emerged in mid-October. You can also get support for additional devices in a short while. Developers on the XDA forums are seen creating their own variants for other phones on the premise of the concept of the CyanogenMod team's release.
CyanogenMod's ROMs are nothing but custom ROMs which are based on the Android Open Source Project (AOSP). These ROM's do not have any extra crapware which is usually added by other manufacturers. Who needs those unlikable skins and unwanted apps. With these ROMs you will have tweaks and tools for better performance and battery life apart from also making it possible to install and modify tweak system-level apps and for coding in the Android operating system.
CyanogenMod 9 was based on Android v4.0.4 (Ice Cream Sandwich). However many ports for unsupported devices have had their share of problems.The developers are however reinforcing confidence by offering quick solutions and fixes for the problems complained about and claims ROM is stable enough.