"Fuel OS on the CREO Mark 1 brings a slew of useful features"
We're firm believers in the power of software. It's software that drives the hardware, and without it, our fancy gadgets would be nothing more than pricey paperweights. The Indian smartphone industry has been on an upswing since a while now – no surprises there since the country is growing at a fast clip in terms of smartphone penetration. That explains the multitude of new phone launches and the entry of a slew of brands. It's reached a stage where hardware is just a commodity now, and there's hardly any differentiation, at least as far as specs are concerned. That just leaves brands to play up their offerings in terms of design or pricing, and many are doing just that. The one aspect that seems to be really crucial, yet still unexplored, is the software and services bit. Not that there's nothing happening on that side, but there's still massive room to play. And that's exactly the space Indian brand CREO is targeting with its very first smartphone, the Mark 1.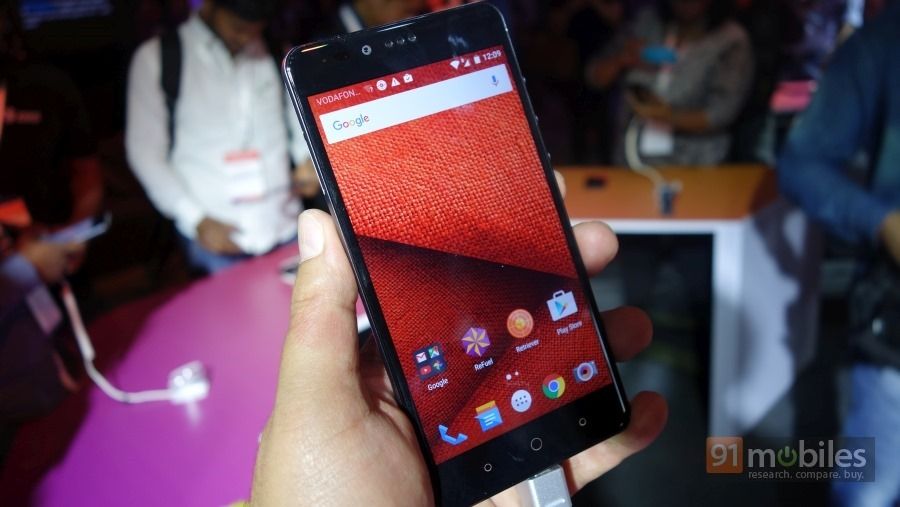 For it's asking price of Rs 19,999, the Mark 1 is still a pretty loaded phone if you just consider the hardware. Not only is it the most affordable smartphone in India offering a 2K display, it's also pretty packed with other sweet goodies. The octa-core MediaTek Helio X10 processor mated to 3 gigs of RAM, expandable 32GB storage, dual-SIM support, metal-wrapped body – all make it a strong contender. Then there are the shooters – a 21-meg Sony sensor at the rear with dual-LED flash (can shoot 4K and slow-mo videos, and offers features like Live Photo and 3D Photo), along with an 8MP cam up front. Needless to say, it sounds like a good deal even if just the hardware is kept in mind.
While we're on the subject of hardware, let's quickly give you an overview of the design. The Mark 1 doesn't really stand out in terms of design – that's not to say it doesn't look nice (it does), but it doesn't look too different, at least at first glance. It does feel premium with its metal frame and glass-covered rear, but that's about it. You're not likely to turn any heads with it. It also feels fairly thick and heavy. Up front is the 5.5-inch QHD screen that features 2.5D curved glass, with the front camera, sensors and three circular grilles that form the earpiece placed on top. Below the display, you'll find a row of three, backlit, capacitive keys, all designed in a circular fashion. The home key is the larger one in the middle, but there's nothing to distinguish the recents keys from the back key. There's a reason for this though – the functions of these keys can be swapped in settings.
The left holds a pair of slots, while the right spine is where you'll see three circular keys. The top two control the volume, while the third one is the power key. The top is home to the 3.5mm headset socket, while the bottom is where the micro-USB port and the speaker can be found.
The rear is a large expanse of glossy black, with the lens for the 21-meg shooter and the flash placed on top left. In the middle, you'll also see CREO branding.
But hold on, the real story here is the software. The base here is Android 5.1 Lollipop, in all its stock glory. That's just the look and feel though, as the platform this phone offers is Fuel OS – and that's really the hero as far as we're concerned. With Fuel OS, CREO's objective is to offer a platform that keeps evolving regularly and incorporates user suggestions as well. In fact, the tagline CREO is using for the Mark 1 is 'a new phone every month', and it aims to accomplish that by releasing significant updates frequently.
The hub for this is an app called ReFuel, placed on the home screen. This lets users keep track of the updates available, download and install them. The app will provide detailed videos and walkthroughs of the updates, so the users know what to expect. It also provides access to the forums, and lets users rate the updates and provide suggestions for new features. CREO says that if feature suggestions get enough votes, they'll be incorporated into future updates.
Then there's Sense. This is a universal search feature that's accessible by swiping down anywhere on a home screen or by double-tapping the home button. With this, you can search for contacts, apps, content stored on the phone, and pretty much everything else. One of the examples that were demoed was a search for 'food', which displayed a set of food-ordering apps installed on the phone. Seems really handy, and a feature that we expect users would turn to quite frequently in their day-to-day usage.
Next up is Echo, a souped-up answering machine of sorts. With this, you can record a message that can be played back to callers when you're busy and unable to take the call. Callers can be asked to leave a message, and the audio gets stored locally on the phone. A notification prompts you to play it back and listen to it at your convenience. In fact, you can even divert an incoming call to Echo directly from the call screen, the same place where you can choose to accept or reject it, or send a rejection text message. Again, a feature that'd be useful to pretty much everyone, and not just working executives.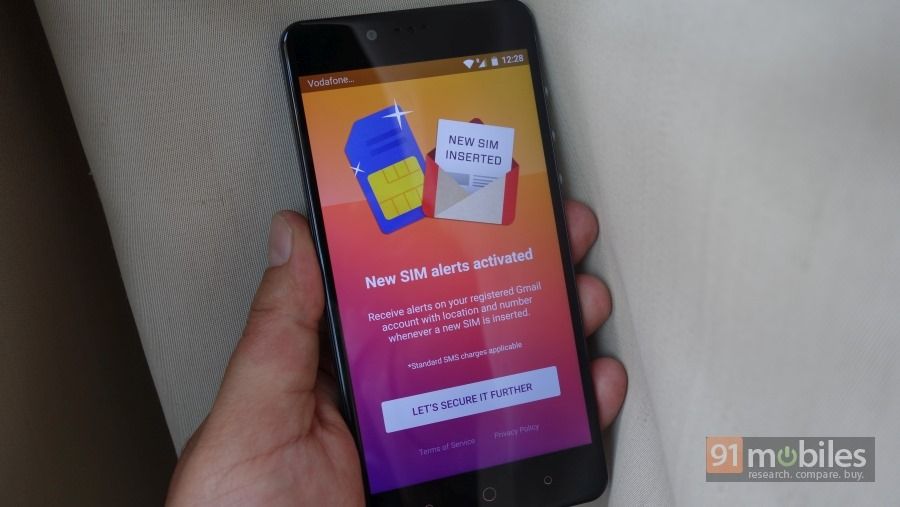 The next pillar in Fuel OS' extensive feature list is Retriever, which is an anti-theft feature. Apart from expected functionality like remote wipe and remote lock, it's also capable of triggering automatic alerts over email each time a new SIM is inserted into the phone. The email provides details like the location where the SIM was inserted and even the phone number. What's more, CREO says this works without an active internet connection, and even after a factory reset.
While the above are the key highlights, Fuel OS packs in quite a few other features too. The SMS inbox categories your messages into heads like people and businesses, and can also detect spam. Its quick reply feature enables you to copy OTPs and reply to messages directly. Other Fuel OS features cover the likes of control over notifications, smart forwarding between the two SIMs, and screen-off gestures for launching apps, double tap to sleep and the like.
Some other alternate mobile platforms based on Android, mainly the likes of Cyanogen and Xiaomi's MIUI, are also pretty solid in terms of the features they offer, and depend on the community to offer feedback and feature suggestions. And from what we've seen of Fuel OS, it looks like Cyanogen ++ in its approach – stock UI boosted up with tons of other options. However, while Cyanogen seems more popular with geeks and power users, CREO is trying to offer features that could appeal even to regular users.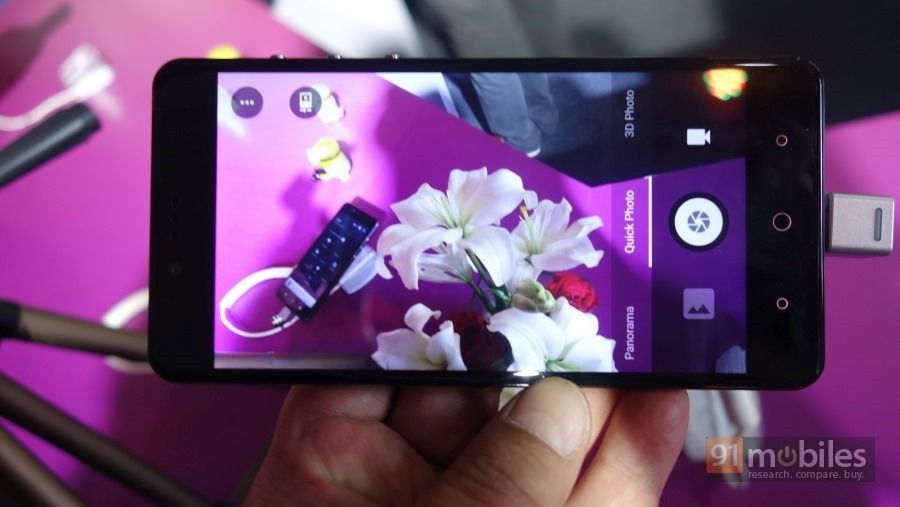 Safe to say that Fuel OS is looking like a smart, sensible approach to Android, and if it can keep its promise of updates that come on a monthly basis, and that bring enough goodies to enhance the experience significantly, we'd want it on every Android device out there. Okay, we may have been carried away there – we love playing with different flavours Android comes in. That said, the features Fuel OS brings to the table seem really useful, and since CREO has stuck to the basics and tried enhancing the core usage experience instead of resorting to gimmicks, we think the company has a winner on its hands.
Oh, we almost forgot mentioning about our hardware experience. The Mark 1 did feel quite zippy in our brief usage, the screen looked vibrant, and the camera quality seems good. We'd have to wait before we get our hands on it to comment on these things in detail, and to figure out how long the 3,100mAh battery lasts. Frankly though, we're more excited to try out Fuel OS and see how it changes our lives, and whether it has what it takes to change yours.