If you are a desktop lover, CPU-Z must be in your must have list of softwares. This tiny utility which informs you about the hardware configuration of your computer, is now available on Android as well. CPUID, the organization behind CPU-Z has just released this tool as an Android app which can be downloaded and installed from Google play.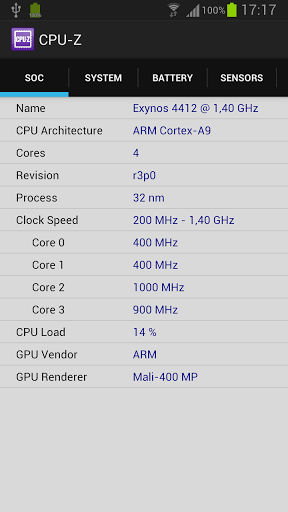 Installing CPU-Z on your Android mobile will let you know your SoC name, clock speed for each core, device branding, screen details, Ram, storage and a lot more details related to hardware configuration. Additionally, it will also inform you the battery related details like level, status, temperature etc. If your phone comes with sensors, the app would also display details related to it.
A bit disappointment here is that the app is available only for devices running Android 3.0 and above, so folks with Gingerbread or Froyo are out of luck.
The app is available for free on the Google Play Store.