Corning is all prepared to move a step ahead in providing enhanced level of security and protection to smartphones with its third generation Gorilla Glass. Corning will be officially showcasing the third generation Gorilla Glass at CES 2013, Las Vegas. The second generation of Gorilla Glass was unveiled by Corning in CES 2012.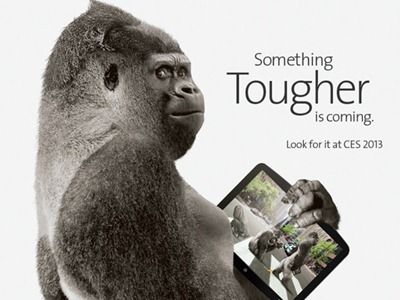 The third Generation Gorilla Glass is the companies latest technology in glass solutions and it comes with a new feature called "Native Damage Resistance" in order to provide advanced level of protection to touchscreens.The new glass composition is expected to reduce the number of scratches up to as high as 40%.
The third generation Gorilla Glass will offer stronger durability.
Corning is also working upon providing enhanced connectivity solutions with its fibre based products. Corning has been working upon providing glass solutions and servicing large screen displays as well. Corning will be showcasing its latest Optical cables as well along with the third Generation Gorilla Glass.