The CES 2013 came to an end. During these four days, we saw many new innovations and ideas being shared. Many journalists, tech experts and others landed in Las Vegas to learn the true definition of technology and innovation. And almost every major brand had something unique and fresh to showcase. Mobiles, Tablets, LCDs, LEDs, PCs, Earphones, Speakers, Applications and many more products were launched or shown on the floors of CES 2013. Today, we have decided to offer you a treat. A treat which has the best flavors of CES2013. You will surely enjoy this meal as it contains all the ingredients, which heated up the CES 2013.
---
Best Android Smartphones launched at CES 2013

:
---
Sony Xperia Z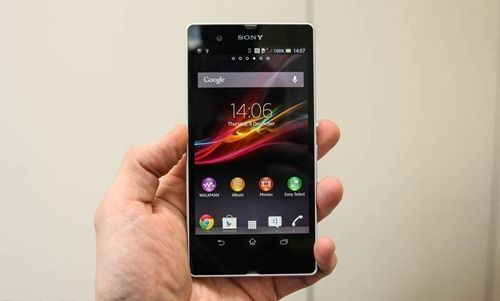 The Much awaited and rumored Sony Xperia Z was launched at CES 2013. The Xperia Z is a perfect high-end Waterproof Smartphone. It Sports 5 inch high definition display with 443 pixels per inch. It packs a 13 Megapixel camera and is powered by Quad Core Snapdragon processor from Qualcomm. It also features NFC Connectivity.
---
Sony Xperia ZL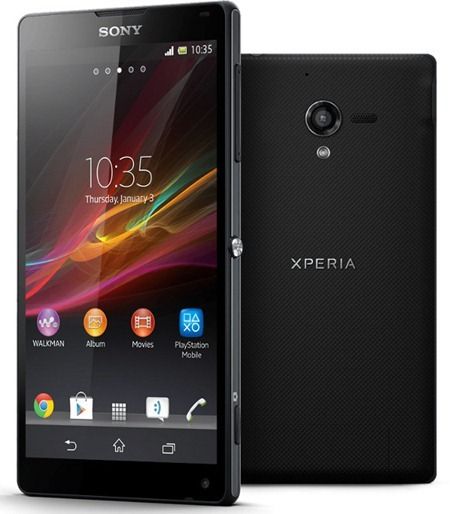 Sony launched another Smartphone naming as Xperia ZL at CES. This phone sports a 5 inch 1080p display, runs on Android Jelly Bean OS and is powered by Qualcomm's S4 Pro Quad-core Processor with Adreno 320 graphics and 2GB of RAM. It features great connectivity options and other features.
---
Alcatel One Touch Scribe X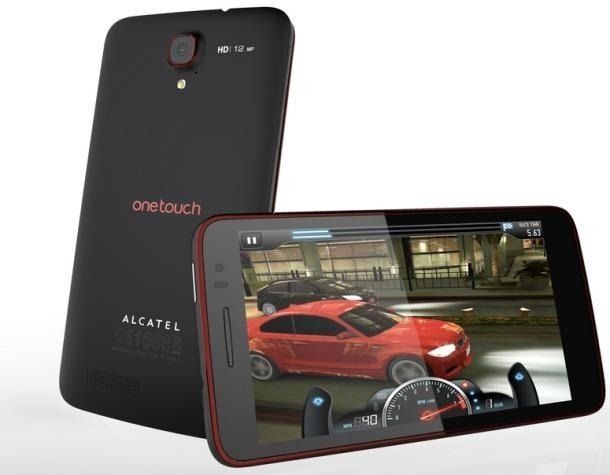 Alcatel One Touch Scribe X has a large, 5-inch screen with a full 1080p HD display. It is powered by a 1.4GHz MediaTek Quad Core Processor, and carries a 12-megapixel camera with a 720p HD front-facing camera. It runs on Android 4.1 Jelly Bean OS.
---
Huawei Ascend Mate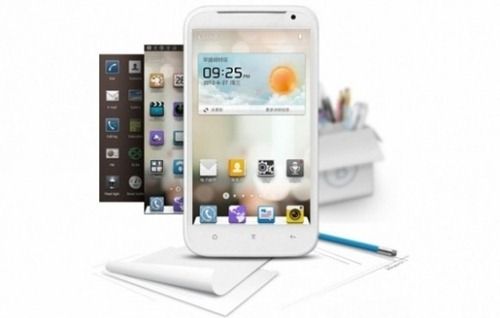 Huawei Ascend Mate sports 6.1-inch HD display. It carries an 8-megapixel camera, a front-facing camera, and a microSD card slot. It is fuelled by a 4050mAh battery, which is claimed to provide 48 hours of power.
---
ZTE Grand S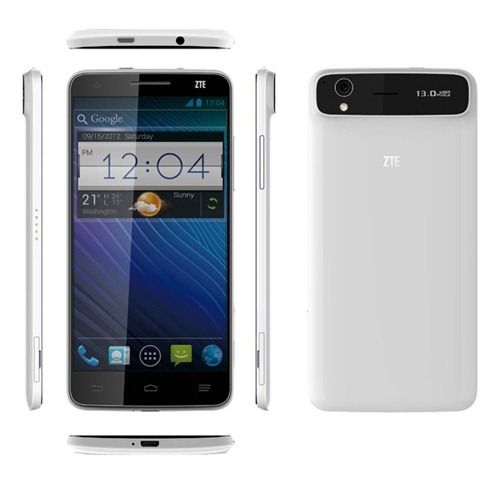 ZTE flagship Grand S is powered by a 1.7GHz quad-core Snapdragon S4 processor. It has a 13M AF camera with Flash and 2M FF 1080P video. It sports a 5 inch FHD screen capable of full-website display and Dolby Digital surround sound speakers. It is coupled by 2GB RAM and 16GB internal storage.
---
Lenovo K900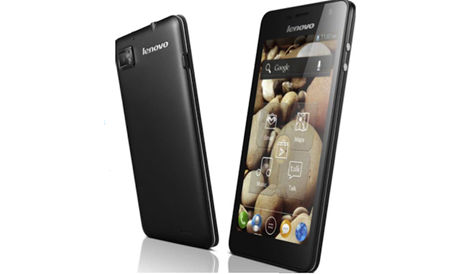 Lenovo K900 is a great smartphone which sports a 5.5-inch display, offering a comfortable and lightweight feel. The highlight of this phone is the Z2580 2GHz dual-core processor that's part of the Clover Trail+ platform. it also has a 2GB RAM.
---
LG Optimus VU II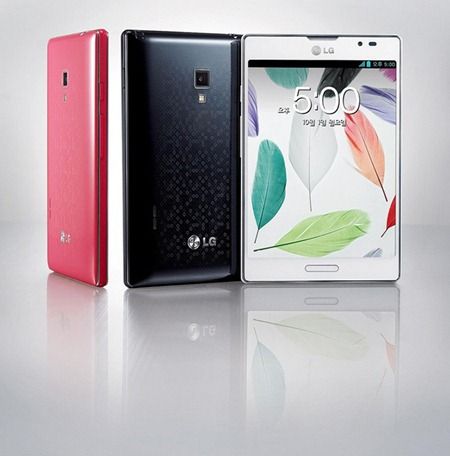 LG Optimus Vu II was showcased in the CES 2013 with improved features since its launch in South Korea last September. The LG Optimus Vu II has a 5-inch IPS LCD touch screen, 1.5GHz dual-core processor, with operating system Android v4.0.4 (Ice Cream Sandwich) , powered by 2GB RAM that has been upgraded from the earlier 1GB RAM.
---
Top Windows OS Smartphone launched at CES 2013:
---
Samsung ATIV Odyssey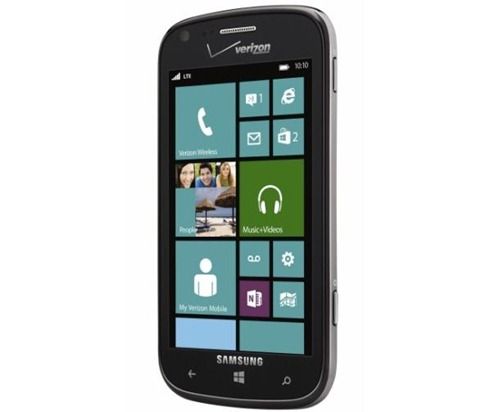 Samsung ATIV Odyssey is a Windows Phone 8 device, which is powered by a 1.5GHz Dual Core Snapdragon S4 Processor with 1GB RAM. This compact Smartphone features a 8 Megapixels camera with LED Flash and with 1080 pixels recording support for stunning capture of shots and a Front Facing 1.2 Megapixel Camera for Video Calling. This Phone comes with on board Storage capacity of 8GB and expandable External Memory up to 64 GB via microSD Slot.
---
Huawei Ascend W1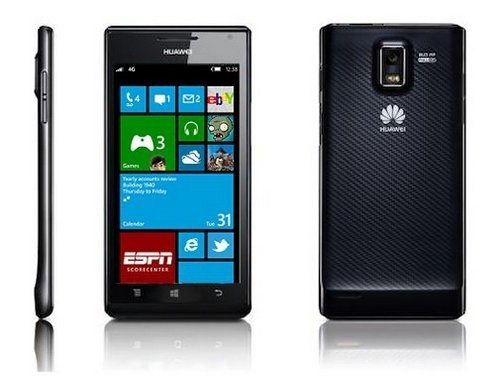 Huawei has Launched the Ascend W1 at the Consumer Electronic Show 2013 held at Las Vegas. Huawei Ascend is the first phone from the Chinese Network Provider as well handset maker that will bear a Windows 8 Operating System. Huawei Ascend features a 4-inch IPS LCD Display with a Screen Resolution of 800×480 pixels. The Smartphone has got a 1.2GHz Dual-core Qualcomm Snapdragon S4 MSM8230 Chipset Processor, 512 RAM along with Adreno 320 GPU.
---
Top Android Tablets Showcased at CES:
---
Samsung Galaxy Note 10.1 4G LTE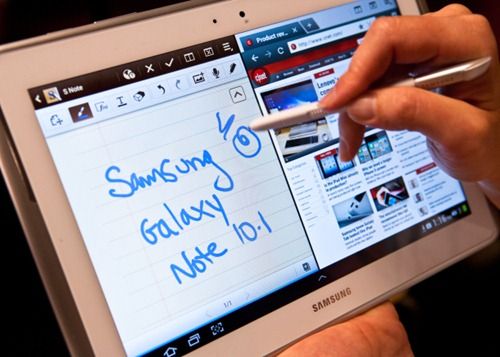 Samsung showcased the 4G LTE version of its flagship product Samsung Galaxy Note 10.1. This tab will be soon available in the market. This tab runs on Android 4.1 Jelly Bean OS. However, the price tag of this tab is yet not announced.
---
Razer Edge Gaming Tab
Razer Edge features a crisp 10-inch Touchscreen Display which bears a resolution of 1280×800 pixels. The Edge has been powered with a third Generation 1.7 GHz Intel Core i5 Processor, NVIDIA GT640M LE GPU along with 4GB DDR3 RAM.
---
Vizio 10 inch Tab with Tegra 4 Processor
Vizio has showcased its new 10-inch Android Tablet with the newly launched Tegra 4 Processor Chip inside. Vizio launched at the Consumer Electronics Show held at Las Vegas its new 10.1-inch and bears a resolution of 2560×1600 pixels. The newly launched Tablet runs on Android 4.2 (Jelly Bean) Operating System.
---
Polaroid S9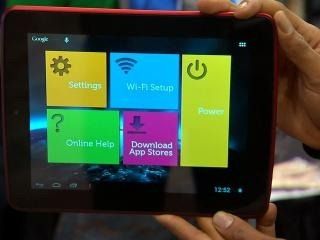 Polaroid S9 Tablet was showcased at the Consumer Electronics Show 2013 at Las Vegas. Polaroid S9 Tablet sports a 9.7 inch IPS screen display . The screen offers enhanced HD level experience. Its 1024 x 768 pixel resolution provides high quality videos and images.
---
Alcatel One Touch Tab 7HD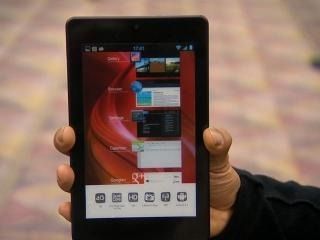 Alcatel One Touch Tab 7HD sports a 7 inch, 1280 x 800p screen running on Android 4.2 Jelly Bean OS. The Tablet is powered by 1.6GHz Dual Core processor and 1GB RAM. The device has 2.0MP rear camera for shutterbugs and front camera for video calling. On the connectivity front is supports WiFi, 3G and 4G connectivity. Its inbuilt memory is of 8GB that is expandable via micro SD card.
---
Top Windows 8 Tab showcased at CES:
---
HP Envy X2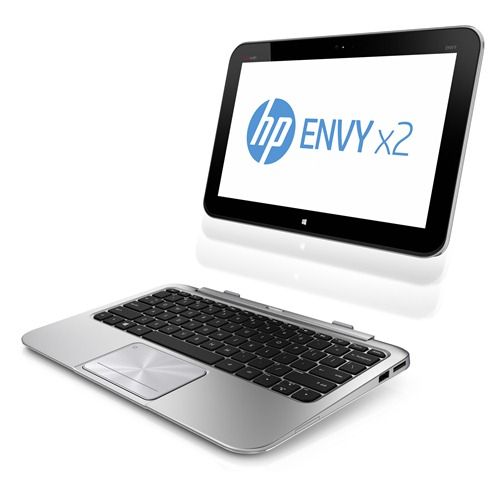 HP Envy x2 is a superb combo of a tablet and laptop, running on Windows 8 OS.You will be amazed to see the specs and features of this device.
---
Lenovo IdeaPad 11S Windows 8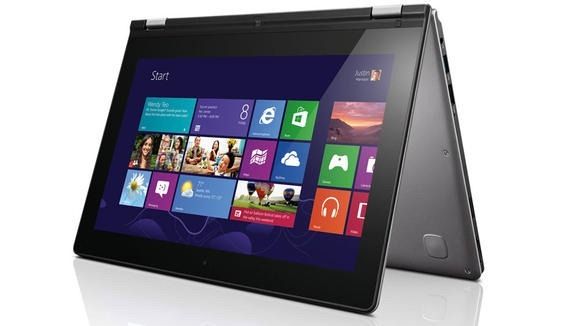 After long sets of rumors, Lenovo finally launched its much awaited new products in its IdeaPad series. At 1.25kg and 15.6mm thick, the Yoga 11 is thicker and heavier than the average tablet even though the IdeaPad Yoga 11 is claimed to be the world's slimmest multimode PC.
---
Top Processors Showcased at CES:
---
NVIDIA unveiled Tegra 4, Quad core Processor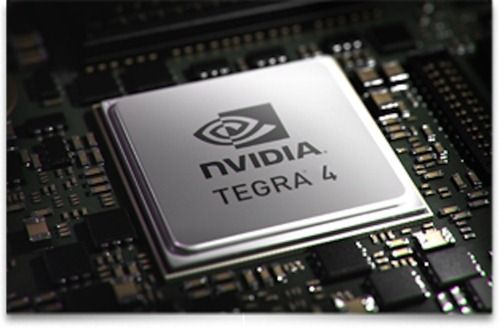 The new Tegra 4 Processor is packed with 72 custom GPU cores, which is six times the GPU speed of its earlier version Tegra 3 Processors. The Tegra 4 Processor also packs the Cortex-A15 CPU core, which is claimed to deliver 2.6x faster web browsing, and a 2nd generation power saver, which consumes low power during its use.
---
Snapdragon 800 and 600 chipsets revealed by Qualcomm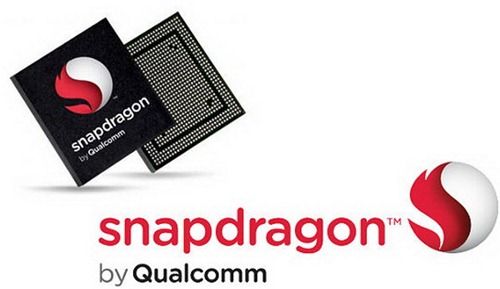 The Snapdragon 800 & 600 Chipsets have been Unveiled by Qualcomm. Paul Jacob, CEO Qualcomm, introduced the Snapdragon 800 series processor in his keynote at CES 2013. The mobile chipset, Qualcomm claims, will outperform all processors from competitors. It is designed for improvements to data speeds, multimedia capabilities with a dramatic reduction in battery consumption.
---
Samsung Quad-Core Exynos 5 Chip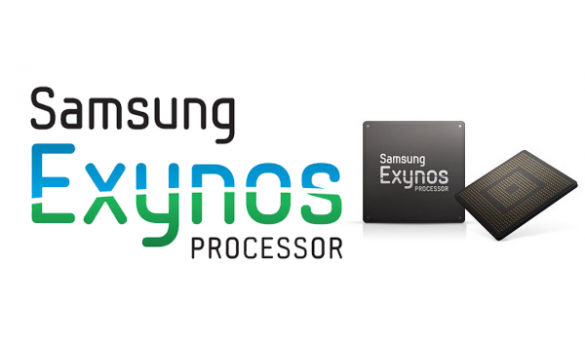 Samsung announced the launch of the new Exynos 5 Octa chip. An 8 core processor, it is talked of being the fastest and most powerful mobile chipset in the market. The Exynos 5 is designed to be a low power chip with focus on gaming performance, especially 3D games. The chip is using ARM's big.LITTLE architecture which lets it switch off cores when not required to maximise battery life.
---
Top Innovations showcased at CES:
---
Samsung Showcased Youm Flexible displays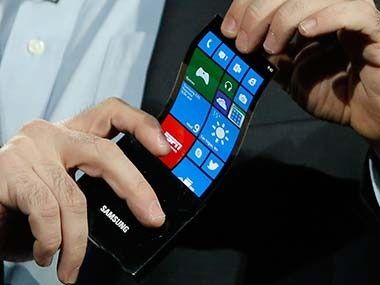 Samsung has displayed a Phone at the CES 2013 that consisted of a small box sized tough enclosure along with a Coloured Screen as thin as a paper attached to an end. Samsung has given a hint towards a day in future when we will be able to fold our big sized Gadgets to make them fit inside our Pocket as we do with our handkerchiefs.
---
Device to Device wireless charging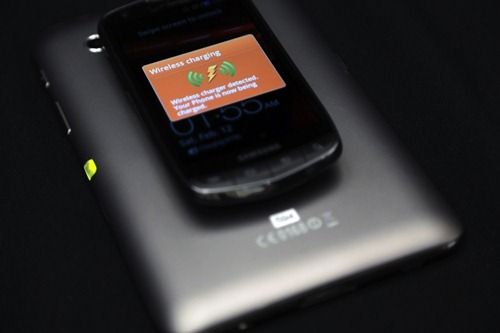 The futuristic idea of charging your cell phone with your tablet or vice versa, no cables or cords a is inching closer to reality with device-to-device wireless power technology made by Fulton Innovation.
---
Liquipel 2.0 nanocoating arrives with Water Proof Resistance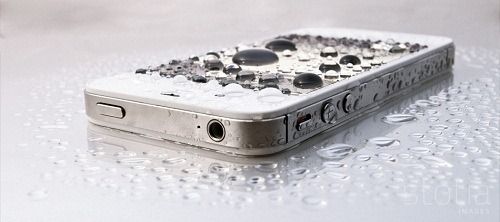 Santa Ana based company, Liquipel has brought a water proof Nanocoating which is claimed to be the most advanced coat which promises great durability, corrosion resistant and water proof. It is said to be 100 times superior to its previous version.
---
Amzer Drill Proof screen guards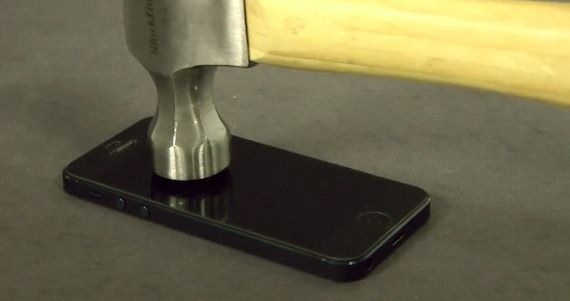 Amzer has showcased its drill proof display at the Consumer Electronics Show 2013. This protective display minimises scratches and provides enhanced protection to LCD screens. The screen protector was tested by applying it onto the display of an iPhone. The screen protector functions as a mirror when the device is switched off.
---
Top Accessories at CES:
---
Kubxlab introduces acoustic amplifier at CES 2013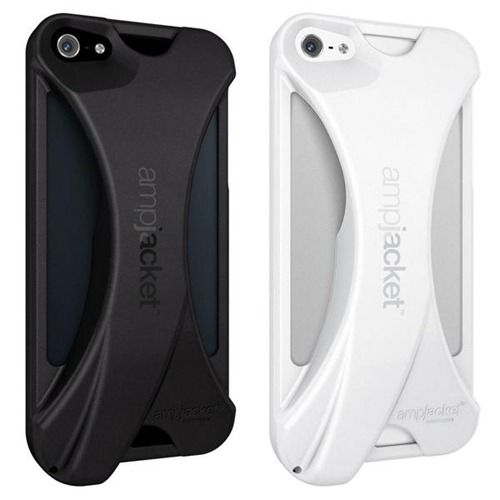 Kubxlab, a leading innovative tech accessories manufacturer, adding up to its accessories line up announced an ampjacket amplifier case for Apple iPhone 5, iPad mini and the iPod touch at CES 2013.
---
LG Pocket Printer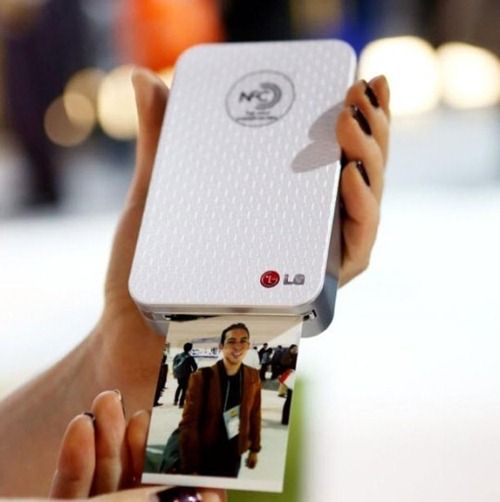 LG has featured a Pocket Printer at the Consumer Electronics show 2013 at Las Vegas. It is quite relieving to know that the device that has been featured at the Massive Booth of LG at CES 2013 is really a Pretty Cute Printer which measures 4.78-inch in its lengths while the width measures 2.83-inch. The Printing device is so sleek that it measure just 0.94-inch as its thickness.
---
iSmart alarm that turns your iPhone into Guard dog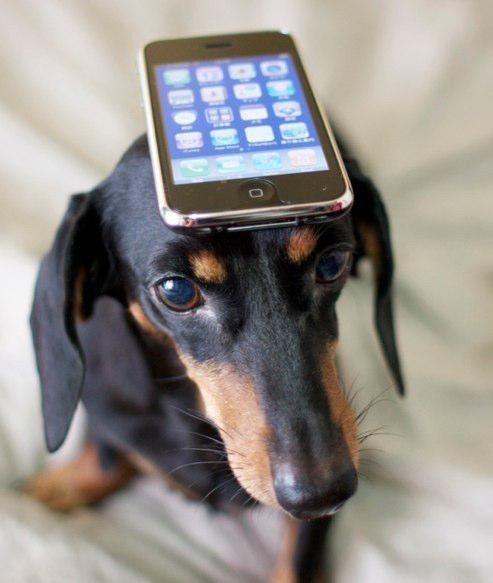 iSmart Alarm Inc. has decided to change your iPhone into a smart guarding dog. The company presented a revolutionary and modern way of home security experience. This also on no contract or monthly fees.
---
Translusense Glass Keyboards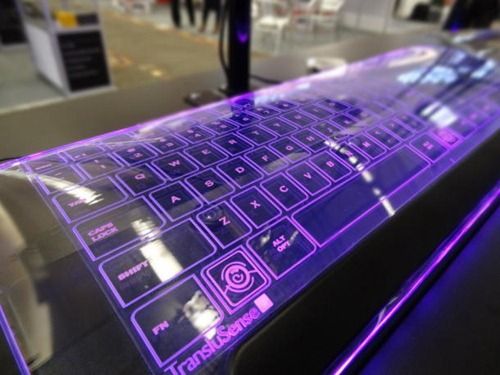 TransluSense has showcased its Luminae Glass Keyboard as a real sensible Combination of Technology and as well as Beauty at the Consumer Electronics Show 2013 at Las Vegas.
---
Impecca Bamboo Keyboard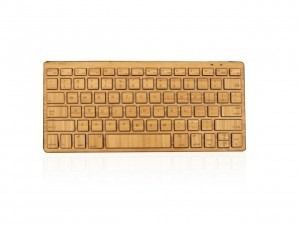 Impecca announced the launch of its new, environment friendly, bamboo keyboard at the CES 2013. The key feature of this keyboard, beside its bamboo packaging is that it is a Bluetooth Easy switch keyboard.
---
Wireless SleepPhone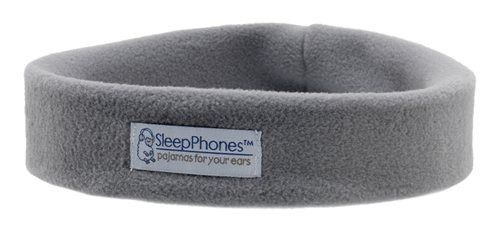 AcousticSheep LLC has showcased wireless SleepPhones at the Consumer Electronics show 2013 at Las Vegas. The device was originally manufactured in 2007 to help those who are suffering from the sleep disorder 'Insomnia'.
---
Onkyo Headphones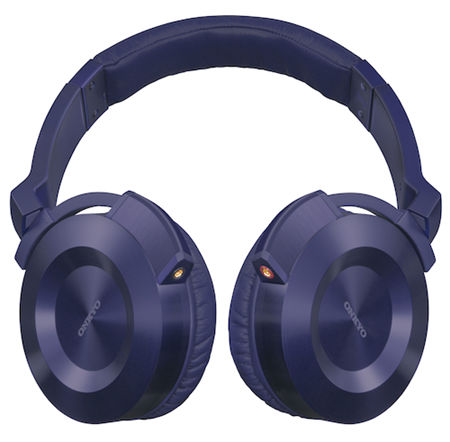 Onkyo, has now come forward with its range of two on-ear and two in-ear pairs of headphones and earphones at the Consumer Electronics Show 2013 at Las Vegas.
---
Top Apps/Softwares at CES:
---
Mozilla Firefox OS for Phones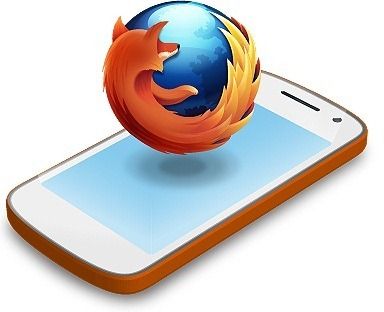 The Firefox OS for mobile devices is built on Mozilla's "Boot to Gecko project" which unlocks many of the current limitations of web development on mobile, allowing HTML5 applications to access the underlying capabilities of a phone, previously only available to native applications. As an extension to this motto Mozilla showed two interesting changes to how the operating system handles apps at the CES 2013.
---
Libon App for free text & Calls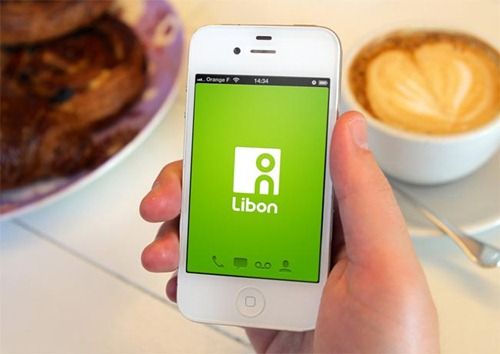 French telecommunications company, Orange has showcased its latest appliacation Libon at CES 2013. It is a communication application which lets you make free calls and texts with your friends and relatives who own an Apple iPhone.
---
Runtastic App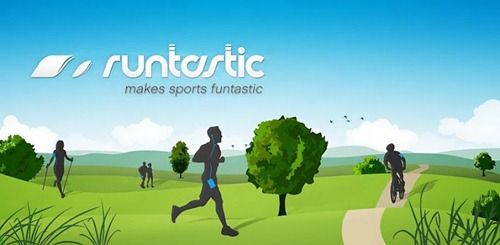 This app is specially designed to improve your health & fitness in several means. This new app focus on running, push-ups, pull-ups, squats and various other daily exercises as recommended by specialists. Runtastic also provides other downloads for outdoor activities like biking and hiking.
---
Ubuntu OS for Smartphones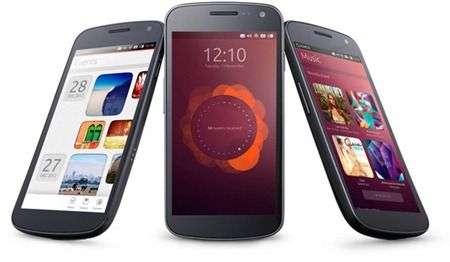 The much talked now Ubuntu OS for phones and its features were showcased at CES 2013.