"CES 2015 played host to a slew of interesting wearables"
CES is an event that electronics brands take as an opportunity to showcase their best and their latest. With wearable technology occupying centre stage currently in the tech world, every major OEM wants to have a wearable device on offer. Wearable technology is still growing at a pretty brisk pace and there are still no bounds for the field. Today we take a look at the most noteworthy wearables announced at CES 2015.
Lenovo Vibe Band VB10
The Lenovo Vibe Band is the first wearable from the stable of the Chinese manufacturer. The device is a fitness band which has some smartwatch-like features. It comes with an always-on 1.43-inch e-ink display and Lenovo claims that the device will last you a week on a single charge, and that is what it is betting on to get the sales going.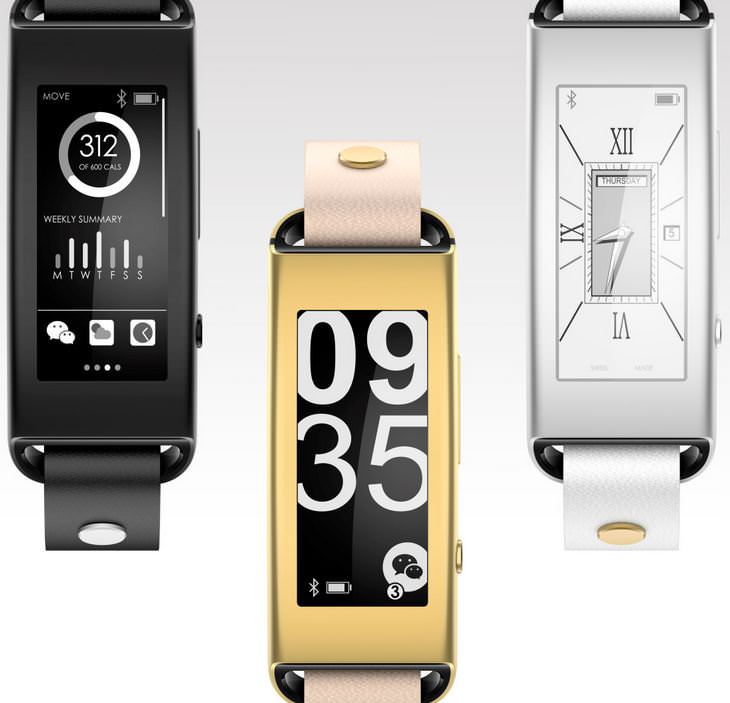 In addition to tracking your fitness and sleep, it will provide you with notifications about your social media, calls and messages. It is IPx7-certified and will last under a metre of water for 30 minutes. It compatible with both Android and iOS and will go on sale in April globally for $89 (approximately Rs 5,600).
Garmin Vivofit 2
The Garmin Vivofit 2 comes as a successor to the popular Vivofit which has been losing steam due to the launch of new fitness bands. The Vivofit 2 sports a 25.5mm x 10mm always-on display that has information related to your fitness and time. It also offers audible alerts that tell you it is time to start moving and achieve your fitness goals.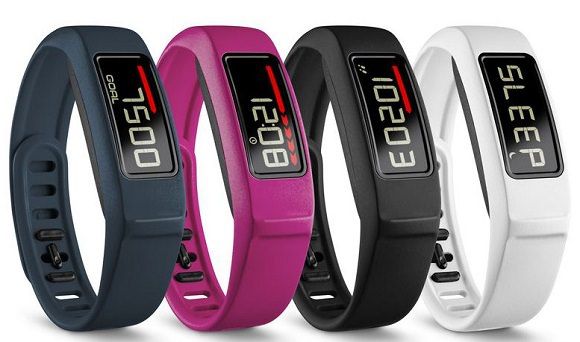 It monitors the quality of your sleep too, and for that you need to put it into sleep mode. It syncs with your Garmin Connect account automatically which helps you save, track and plan your fitness goals. It also comes with an optional heart rate monitor that tracks your heartbeat during various fitness activities. It costs $129.99 (approximately Rs 7,800) for the regular variant and $169.99 (approximately Rs 10,800) for the one with the heart rate monitor.
Alcatel OneTouch Watch
Alcatel, the French smartphone manufacturer, finally jumped on to the wearable wagon and launched its first smartwatch named OneTouch Watch with iOS and Android compatibility. It is a circular watch with a screen size of 1.22-inches and offers a heart rate monitor too in addition to wide range of bands options.


It gets the usual set of sensors and tracks your fitness while providing you with notifications from your smartphone. It will also double up as a remote for controlling music and capturing images with the device paired with it. It is IP67-certified and has a 210mAh battery under the hood that will last for two to five days on a single charge. The device is powered by a STMicroelectronics STM429 SoC. It makes use of Bluetooth 4.0 and NFC for connectivity.
LG Smartwatch for Audi
LG didn't officially announce a new smartwatch but a circular LG smartwatch was spotted at the Audi booth. Not much information is available about it but all that is known is that features a premium build quality and runs on the webOS platform. It has a three-button design which is a first for a smartwatch and it was showcased being used as a device to demonstrate a self-driving vehicle.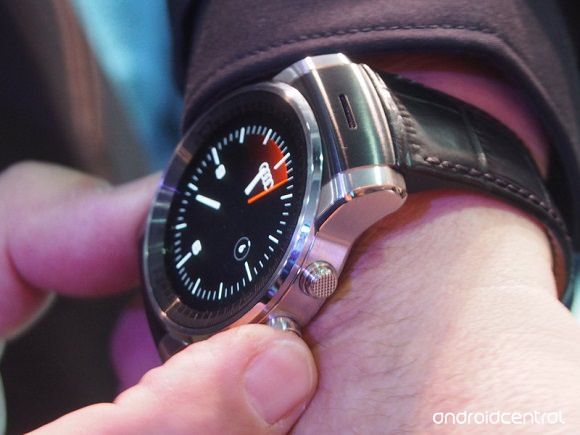 It will come with support for network connectivity and will be an independent device. It comes pre-loaded with a dialer, messages, music, calendar, email, and a health-oriented app but that is all that's known about it. It would probably be an Audi exclusive when it gets launched but will surely be quite a nifty part of the feature list Audi would like to brag about.
Sony B-Trainer Headset
Sony introduced a new concept wearable gadget called the B-Trainer headset at CES 2015. It is meant to be the perfect companion while training and also features a virtual assistant. It connects as a pair of headphones and offers a heart rate monitor with a GPS tracker to keep a note of your fitness performance. It plays songs according to the tempo of your activity after noting your heart rate.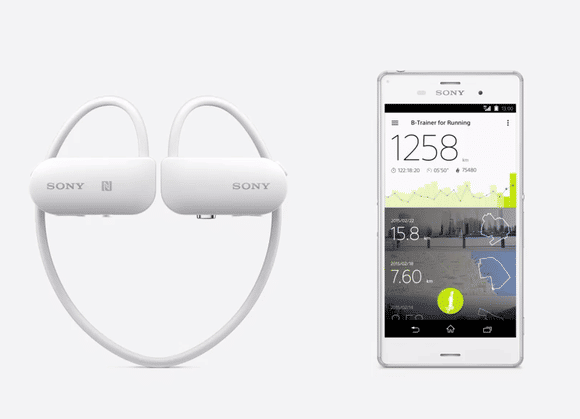 The headset is still in its concept stages and will go through a slew of stages before it finally hits the production line. It features on-board storage to store music but won't tell you about the notifications from your smartphone.
Sony SmartEyeGlass Attach
Sony showcased a new concept at the CES 2015 called the Sony SmartEyeGlass Attach which is a module that can be used to turn any regular pair of spectacles into smart glasses. The module comes shod with a Cortex A7 processor, accelerometer, electronic sensor, Wi-Fi, Bluetooth and a 400mAh battery. It sports an OLED micro-display unit with a size of 0.23-inches and a resolution of 640 x 480 pixels, which produces a semi-persistent image that's bright and vivid.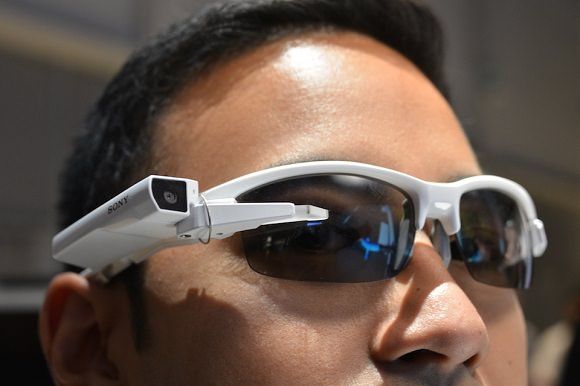 The ways of mounting it on a glass are still being worked on and current options are limited but the future will bring a better compatibility. It weighs 40 grams and will have the ability to perform like a low-cost smartphone. Sony is working with developers to explore the functionalities of the module and it is still a tad far from being a mass-produced device.