"A roundup of the best smartphones showcased at CES 2015"
Every year at CES, we see tons of new products, ranging from wonderful, to weird, to downright wacky. This time, we saw a range of innovations in the wearables and laptop categories, but the number of smartphone launches were comparatively fewer. But that's not to say we were left high and dry. Following our extensive CES coverage over the past few days, we've shortlisted and compiled our favourite smartphones launched at the show.
LG's curved smartphone, the G Flex, got smaller and curvier in its new avatar, the G Flex2. The smartphone flaunts a 5.5-inch full HD P-OLED display which is curved to a 700mm radius, and protected by the LG-developed Dura-Guard glass. The G Flex2 is the first smartphone to be powered by Qualcomm's new 64-bit octa-core Snapdragon 810 processor. It gets 2GB of RAM, and 16GB/32GB of internal memory. The smartphone features a 13MP primary camera with dual-LED flash, and a 2.1MP front shooter. It runs Android 5.0 Lollipop and is backed by a 3,000mAh battery.
ASUS launched two smartphones at CES, the loaded ZenFone 2 and the camera-centric ZenFone Zoom. The ZenFone 2 is the more high-end of the two, and is also the first smartphone to feature 4GB of RAM. It flaunts a 5.5-inch full HD display and is powered by a 64-bit Intel Atom Z380 processor. It offers two storage options – 16GB and 64GB – both with microSD cards for expansion. In the camera department, it sports a 13-inch primary snapper with dual-colour flash, along with a 5MP front shooter. It is powered by a 3,000mAh battery, and supports Indian 4G bands too. The device runs Android 5.0 Lollipop overlaid with ASUS' ZenUI.
The ZenFone Zoom also offers a 13MP camera, but adds in 3x optical zoom. The other specs are similar to the ZenFone 2, except that it offers up to 128GB storage.
Lenovo's selfie phone, the Vibe X2 Pro got plenty of attention at CES, thanks to its layered design (similar the Vibe X2) and its dual 13MP cameras. It's pretty loaded in the other departments as well, packing in a 5.3-inch full HD display, Snapdragon 615 octa-core processor, 2GB of RAM, 32GB of storage and a 2,410mAh battery. It also supports 4G LTE, and runs Android 4.4 KitKat with Vibe 2.0 UI on top. Alongside, Lenovo also showcased the Vibe Xtension Selfie Flash, an external flash that features eight diffused LEDs, and plugs into the 3.5mm jack of the Vibe X2 Pro to illuminate your mug shots.
The Lenovo P90 is powered by Intel's new 64-bit quad-core Atom Z3560 processor, with an LTE advanced XMM 7260 modem. Like the Vibe X2 Pro, it flaunts a 5.5-inch 1080p display, 2GB of RAM and 32GB of fixed storage. It features a 13MP primary camera with LED flash, along with a 5MP front shooter. It is fuelled by a 4,000mAh battery and runs Android 4.4 KitKat with Vibe UI 2.0.
At CES 2015, HTC unveiled an upgraded variant of the Desire 820, the Desire 826. The new smartphone features similar specs to its predecessor, but gets UltraPixel credentials for the front camera, enabling it to capture better low-light selfies. It features a 5.5-inch full HD display, a 64-bit octa-core Snapdragon 615 chipset clocked at 1.7GHz, 2GB of RAM, 16GB of expandable storage, a 2,600mAh battery and a 13MP primary camera with LED flash. Similar to the Desire Eye, it comes in colourful avatars and gets front-facing BoomSound speakers. The smartphone runs Android 5.0 Lollipop with HTC's Sense UI, and also comes pre-loaded with the company's Eye Experience camera software.
Kodak Instamatic 5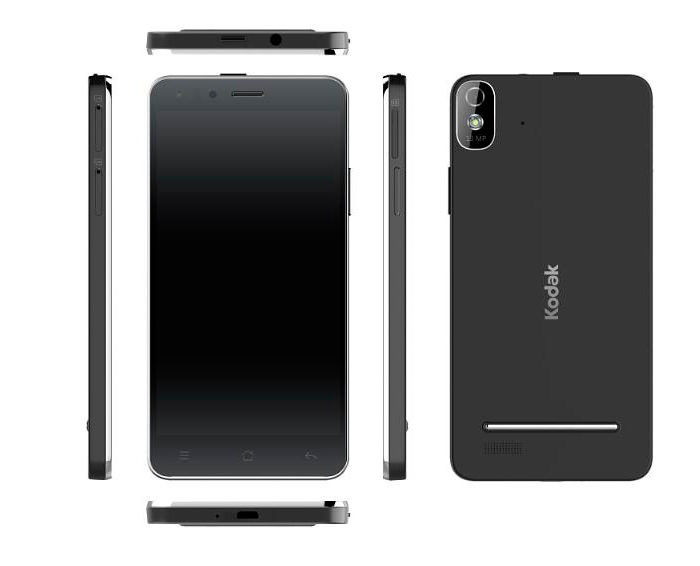 After filing for bankruptcy in 2013, Kodak is back in the market, this time with a camera phone in association with the Bullit group. The Kodak Instamatic 5 is a mid-range Android smartphone with a 13MP primary camera and a 5MP front snapper. Its other specs include a 5-inch HD display, 1.7GHz octa-core MediaTek MT6592 processor, 1GB of RAM, 8GB of internal storage expandable via microSD, and a 2,150mAh battery. The smartphone runs Android 4.4.2 KitKat, with an update to Lollipop reportedly on the way.
Saygus V2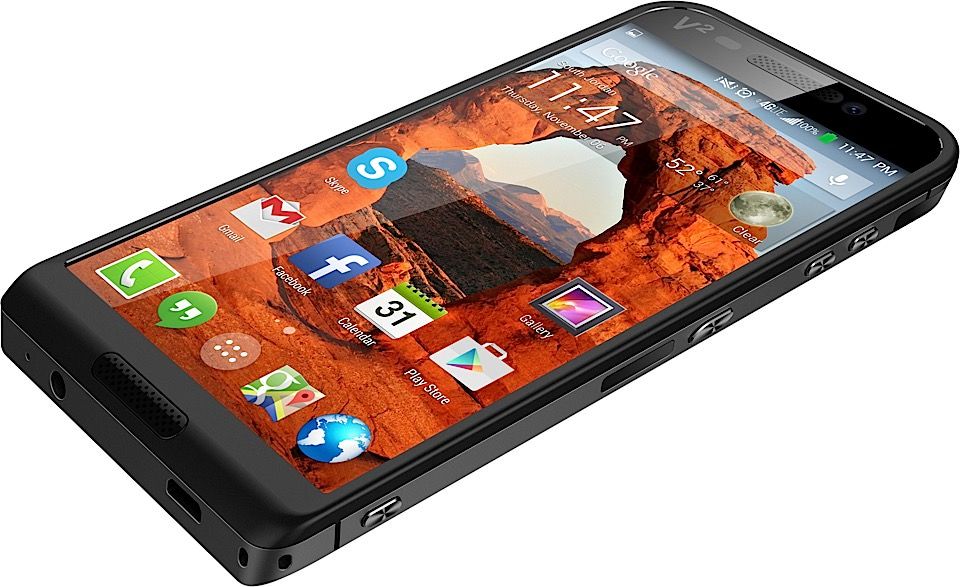 American brand Saygus has launched the V2, a truly loaded Android smartphone that offers up to 320GB of internal storage, thanks to its 64GB internal memory and dual microSD card slots. Additionally, it is a dual-boot device, and even allows you to boot an OS from a microSD card. Coming to the specs, the smartphone features a 5-inch full HD display, and is powered by a 2.5GHz quad-core Snapdragon 801 processor coupled with 3GB of RAM. It's well-equipped in the camera department too, packing in a 21MP primary camera and 13MP front snapper. Additionally, the smartphone offers a fingerprint sensor, IPX7-certification for waterproofing, Harman Kardon speakers and a 3,100mAh battery.
There were plenty of rumours that Lenovo would launch a budget-friendly 4G LTE smartphone at CES, and it looks like they turned out to be true. The latest from Lenovo's stable is the A6000, an Android smartphone priced at $169, around Rs 10,680. It features a 5-inch HD display, and relies on a 64-bit quad-core Snapdragon 410 processor clocked at 1.2GHz. It gets 1GB of RAM and 8GB of expandable storage, and runs Android KitKat with Lenovo's Vibe 2.0 UI on top. It features 8MP/2MP cameras, and draws power from a 2,300mAh battery. With its support for Indian 4G networks, the Lenovo A6000 is gearing up to compete against the Xiaomi Redmi Note 4G and YU Yureka.