Toshiba has launched its first Chrome OS notebook for under $300. Toshiba has launched its Chrome OS laptop, the Toshiba Chromebook. Priced under $300, this is Toshiba's first entry into Chrome territory, where rival brands like Acer, Lenovo and HP have been around for a while now.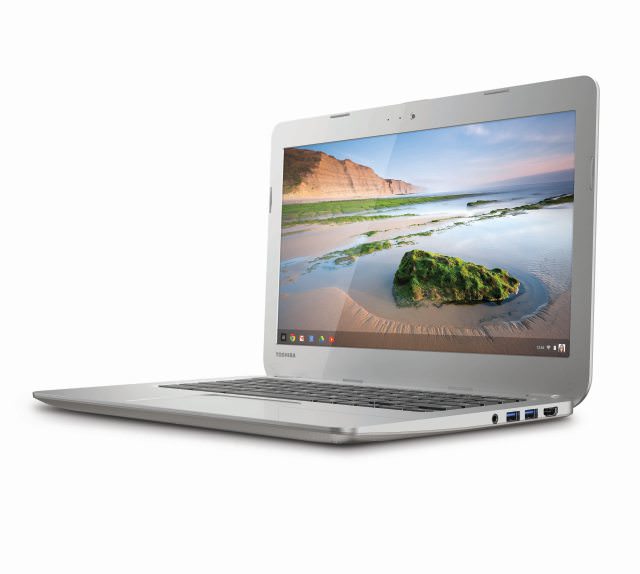 For the unintiated, Chromebooks are powered by Google's Chrome OS, which is essentially a web based operating system. They offer deep Google Drive integration, with most data stored on the cloud rather than the hard drive.
The Toshiba Chromebook sports a 13.3-inch HD display with a 1,366 x 768 resolution. It is powered by an Intel Celeron processor and 2GB of RAM. Additionally, it offers 16GB of storage and dual-band Wi-Fi connectivity. The internal storage is supplemented by 100GB of free Google Drive cloud storage. The notebook also features a full-sized HDMI port, a pair of high speed USB 3.0 ports, a memory card reader and a security lock slot. The $280 Chromebook by Toshiba will be available from February 16th at online and physical retail stores in various markets.