Hyundai showcased its vehicles with Apple's Siri Eyes Free mode integrated at the CES 2013. with this announcement Hyundai will be joining the leagues of General Motors, BMW, Mercedes, Land Rover, Jaguar, Audi, Toyota, Chrysler and Honda.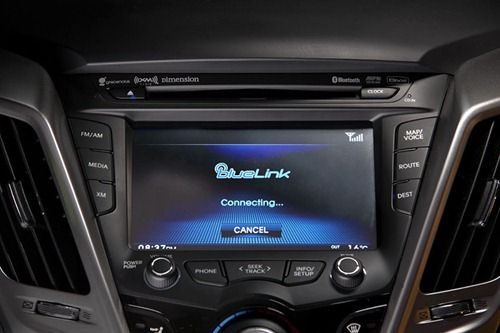 Siri Eyes Free Mode was launched by Apple at last year's Worldwide Developer Conference and General Motors was the first company to integrate this device into its vehicles dashboard. The Siri Eyes Free Mode was a app that was developed by Apple to capture greater market share through offering drivers convenience. This app would be useful to busy professionals to answer memos while they are stuck in the morning traffic.
Siri can be activated in the cars by a mere touch of the button on the car's infotainment system. However, driver's must have an iPhone, iPod or iPad running iOS 6 to direct Siri to perform tasks such as replying to messages while keeping their eyes on the road. SInce Siri operates purely on natural voice commands, the driver does not have to take his hands off the steering to make any touch inputs on the phone.
Besides this, Hyundai will also be offering Google Maps in its cars via Google's Send – to – Car feature and Nuance's Dragon Drive voice technology and Mobile HD link for better quality audio and video.
However, it has not been confirmed what cars will have all these goodies integrated and which countries they will make their foray in. But nevertheless it will be interesting to see the change these add ons bring to Hyundai's sales and how much convenience they provide to the drivers.