Apple's App Store turns five on 10th July and to mark the occasion Apple is giving away several iOS apps free of cost. The Verge was the first to spot free apps and has noted that these apps were not free earlier. Some of these apps are Superbrothers: Sword and Sworcery EP, Infinity Blade II, Traktor DJ, Day One, Where's my water, Badland, Tiny Wings and Over and Barefoot World Atlas.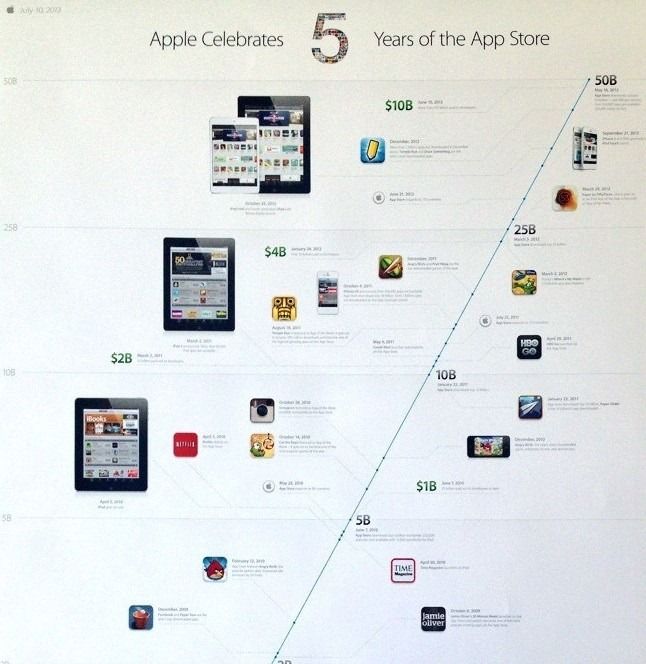 A poster launched by Apple showing a five year timeline of the App Store. (Credit: PocketNow)
Apple hasn't come out with a statement that the free apps it's offering are to mark the 5th anniversary of the App Store but it has an history of offering deals to mark the occasion. Eddy Cue, Apple's senior vice-president of Internet Software and services, said that the App store has transformed how people use their mobile devices and has paid out over nine billion dollars to developers. Apple gave Brandon Ashmore, the man who downloaded the 50 billionth app a $10,000 App Store gift card and has also given $500 gift cards to 50 people who downloaded an app after the 50 billionth mark. The App Store was launched in 2008 with 500 apps and according to Apple's announcement in June, this number has grown to 900,000.