The all time favorite game for many, Catch the Candy, that was previously available as an online Flash game only, has now been rolled out on the Google Play Store by its developer for the devices running on Android operating systems.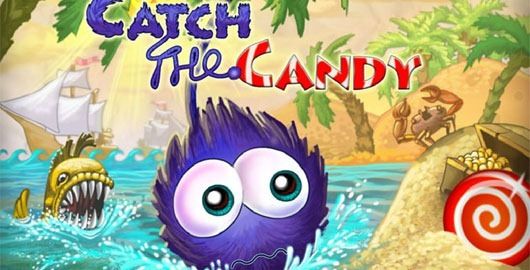 The fantastic game which promises to give a fun filled experience in your free time is now available for your Android device. The Catch the Candy game features a cute creature that has got a really sweet tooth and a tail that acts like a grappling hook that can be used by the player to get the relishing candy.
Catch the Candy game has 58 levels with each one of them accompanied by some specific uniqueness.
The exciting game introduces multiple gameplay throughout by being set in a different world. There are forty achievements waiting to be unlocked by the gamers. The unforgettable hidden Easter eggs are lying all around throughout the game at the various levels that are to be discovered.
In order to provide the Catch the Candy game a charming touch, the developer has designed it with some terrific graphics accompanied by music that is adored by the young as well as the adult players.
Developer HeroCraft has launched the Catch the Candy game on the Google Play Store for Android devices at a discounted price less of than a buck to mark its arrival. One can surely grab this game if he/ she has at least a storage space of 28mb in his/ her device.