Casio has stated that it is due to launch two new models to add to its High-Speed Exilim range of digital compact cameras the EX-ZR700 and EX-ZR400. These cameras come with 16 megapixels. The EX-ZR700 has a 25-450mm and has a 3 inch display LCD screen with 9,20,000 dot capacity. The EX-ZR400 has a 24-300mm equivalent zoom lens. One of the strong selling points of theEX-ZR400 is its battery life. It can apparently take 515 images on a single charge, making this camera the best option for travel and long period of photography, like on a trek, where you can shoot videos and images without he nagging thoughts of coming up with ways to optimize battery preservation. This camera has a start-up time of 0.99 seconds, with high speed auto focus of 0.34 seconds and a shutter response of a good 0.015 seconds, and capture interval of 0.26 seconds.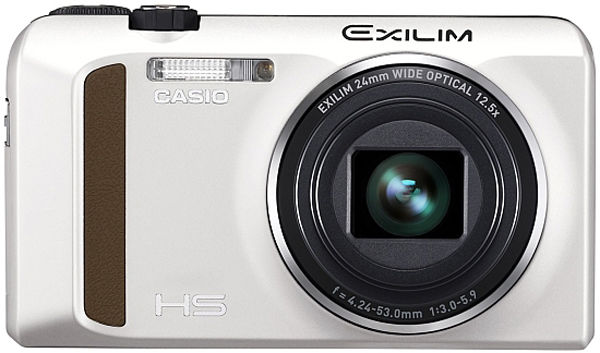 These two models both have the EXILIM Engine HS Version 3 and so you can expect nothing short of top quality burst shooting experience coupled with cognitive camera features including a quick start up of the cameras when fully turned off. There is also a Triple Shot function which lets the user capture three images in succession by holding down the shutter just once. So when you're trying to get your pet or child to say cheese, and remain composed, and despite all efforts, your subject wont cooperate, you will feel better having two spare shots to back you up. Through the new inset display you can review the images and shoot pictures at the same time. The EX-ZR700 and EX-ZR400 both have Premium Auto Pro through which images at high speed burst shoot can be combined. Both the EX-ZR700 and EX-ZR400 are symbolic and physical examples of the Japanese Company's objective an philosophy of narrowing lags including delayed shutter speed, and negating blurry and out of focus shots. This philosophy is called the "triple zero'' and is reminiscent in these two cameras which are designed to use high speed technology.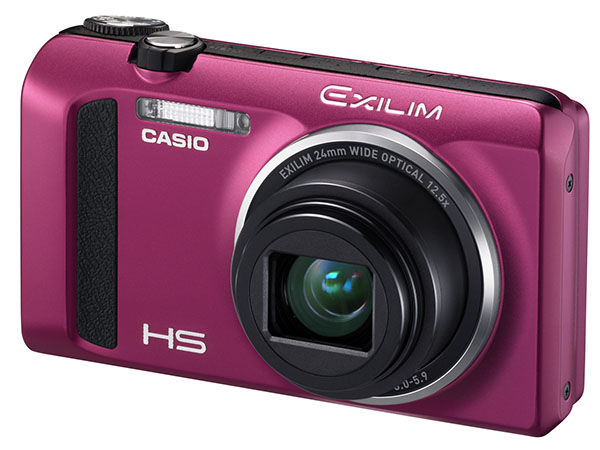 The EX-ZR700 with its image stabilization feature offers great images with high quality. The high speed burst image feature captures images with beautiful results. The lens is equipped to successfully capture near and distant images, landscapes with immense detail and even large structures. You can add a host of effects available on this camera and preview these through its 3 inch LCD display with 920 k dot resolution. This camera has a start up time of 1.4 seconds, auto focus time of 0.18 seconds, shutter response of 0.016 seconds and a capture interval between shots of 0.26 seconds. Both the EX-ZR700 and EX-ZR400 have premium auto pro, which combines images taken through the high-speed burst, to integrate them into high quality images. These cameras are powered by a dual-CPU, two parallel image processors, a reconfigurable processor and vector graphics core. Through the reconfigurable processor you can get functionality along with performance through its high speed technology, which is the best from Casio. The vector graphics is responsible for creating sharp and clear two dimensional images. The UI on the LCD display screens of the EX-ZR700 and EX-ZR400 are highly intuitive. These cameras have a compact body and state of the art high powered zoom. The zoom can be extended to 36x with the Multi Frame SR Zoom technology on the EX-ZR700. On the other hand the EX-ZR400 has a 24mm, 12 x 5 optical zoom lenses to maximize zoom to up tp 25x through the same Multi Frame SR Zoom technology. The image stabilization can achieve about 2 stops in terms of shutter speed. With the AF-CS even moving objects can be well focused during a continuous shot. With the HDR technology images are captured with the exact quality as they actually exist. The HS Night Shot does away with shaky images even under dark conditions of low lighting. These cameras have a light sensitivity as high as ISO 256000 and therefore work beautifully under low light conditions. Using the HDR –ART feature you can create artistic photos using the ART Shot. The Slide Panoramic captures 360 degree pictures by detecting moving objects and faces while the camera is moved, giving out a range of natural images while moving the camera around a scene. Both cameras also have a mode dial through which several shooting modes can be easily chosen and used. Both cameras ware compatible with Eye-Fi/Flash air for wireless transferring of images and videos to PC's as well as to smartphones.