Canonical had recently introduced the Ubuntu OS for tablets following the introduction of the OS for smartphones some times back. Now the company has officially released the developer preview version of the Ubuntu operating system for smartphones and tablets which has got its name dubbed as "Ubuntu Touch".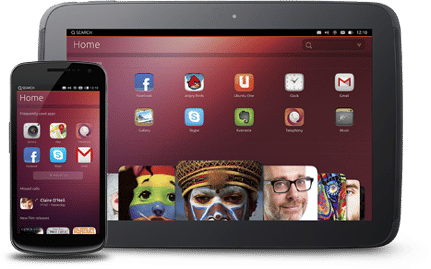 The newly released Ubuntu Touch OS is now available for download and installation on Samsung Galaxy Nexus, Google Nexus 7, Google Nexus 10 as well as on the Google Nexus 4 smartphones. But mind you, this OS has been released for the developers not for those looking forward to use the OS as a daily platform.
The developer version of the Ubuntu Touch OS features core applications, Wi-Fi connectivity support, support for rear and front cameras, Android developer Bridge tool connectivity. Additionally, the developer version of the Ubuntu Touch enables the Galaxy Nexus and Nexus 4 device to connect to any GSM network in order to make calls and send texts. Since, it is the first version of Ubuntu Touch, users must not expect the OS to work fully in a functional way as only some of the basic functionalities are presently supported by the Nexus devices after the installation of the OS.
So, being an owner of any of the above mentioned Nexus devices if you like to install the developer preview version of the Ubuntu Touch OS then you can go to the official Ubuntu website to read the full instructions regarding how to flash a smartphone or tablet with Ubuntu. Also make sure that your device is unlocked and do a Nandroid backup as the installation process will delete all your data from the device which may not be restored even after again restoring the Android OS.