More images of the alleged iPhone Lite are leaked online, showing multi-color variants of the smartphone. From last couple of days the cheaper version of Apple smartphone is roaming around the web a lot. It is going to be a mid-range smartphone from the Cupertino smartphone manufacturer. Apple is basically going to target the Samsung Galaxy Series smartphones with the cheaper version of its flagship device.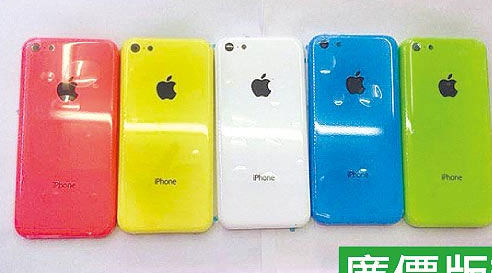 According to sources the low cost iPhone will be having multi-color choices including Yellow, Blue, Green and Red. Apple is going to design the phone with cheaper plastic materials to keep the price down.
iPhone 5S
chassis is also leaked along with the cheaper iPhone's casing. It looks a lot similar to the current version of the phone and will be sharing the same metal design.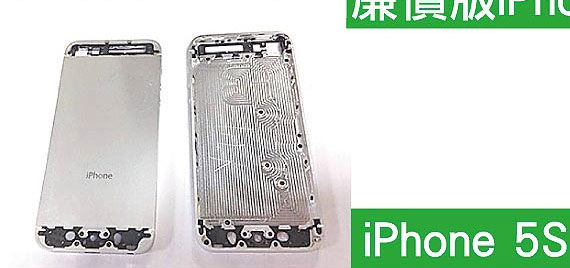 There were reports that the iPhone 5S will come with a larger display but the latest leaks shows it will be having the same 4inch screen. The resolution of the device is also expected to remain unchanged at 1136*640 pixels. It is expected to arrive in three different 16GB, 32GB and 64GB memory models. It might also come with a 12MP shooter with better camera app user interface. Apple is expected to launch the low cost iPhone Lite in August this year. And, the iPhone 5S might hit the market shelves in September 2013. Some other reports also suggest that the Cupertino tech giant might also introduce a new Gold color choice with the latest iPhone.
Source