State owned telecom operator BSNL (Bharat Sanchar Nigam Limited) takes advantage in introducing rival tablet to World's cheapest Aakash tablet. BSNL in association with Pantel unveiled three Android based tablets at different price points. These tablets originally designed by a Noida based company Pantel and will be sold with BSNL data plans at a discounted price. The three tablets Panta Tpad IS 701r, Panta Tpad_ws704c, and Tpad WS802C will be priced at Rs.3250, Rs 10,999and Rs 13,500respectively.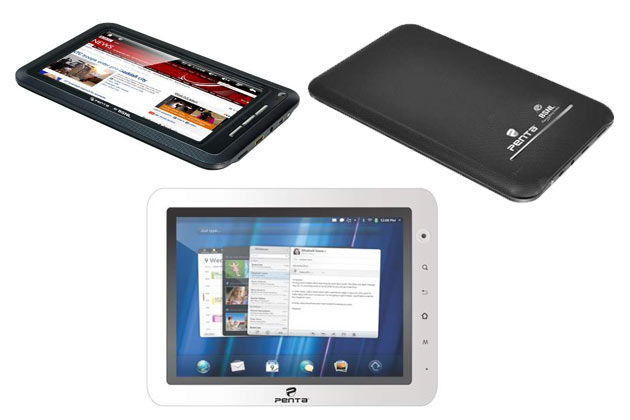 The first tablet Panta TPad IS 701r comes with 7-inch resistive touchscreen display in 800 x600 pixel screen resolution and 16:9 aspect ratio. This tablet is a Wi-Fi only version tablet and is the cheapest among the three tablet launched. The Panta TPad IS 701r speculated to be the perfect contender for the low cost Android tablet Datawind Aakash. But, in reality Aaskash comes with better specs and better price tag. Panta TPad powered with 1Ghz (ARM11 IMAP210) processor, 256 MB RAM, and runs on Android OS v2.3 Gingerbread. The device also sports a VGA front facing camera for video calling and external memory slot with 2GB MicroSD support. Only Panta TPad IS 701r comes with a BSNL branding and the remaining two do not.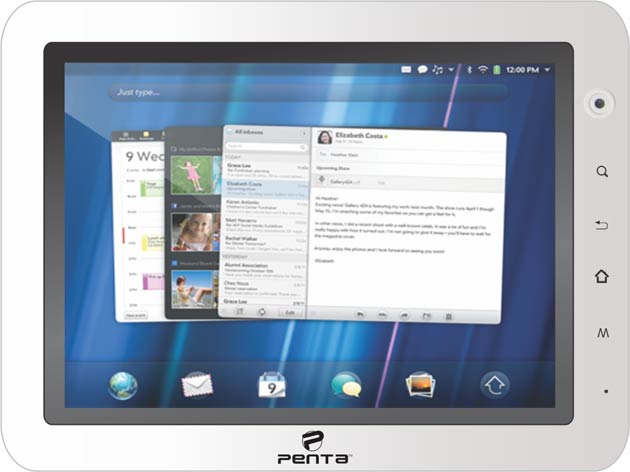 The second tablet Panta Tpad WS704c is also a 7-inch slate and looks similar to the entry-level cousin (Tpad IS 701r). The device comes with 7.7-inch Capacitive touchscreen display with 800x 600 px resolution and 16:9 aspect ratio. Under the hood, this tablet powered with a 1Ghz processor, 512MB DDR3 RAM and MicroSD support upto 4GB. Panta Tpad WS704c sports a 2.0 Megapixel camera on the rear-side and a 0.3 megapixel front facing camera for video calling. The device supports connectivity options including Bluetooth 2.1+EDR, G-Sensor, GPS, Wi-Fi 802.11 b/g, HDMI ports and USB ports. Additionally, this slate comes with 3G connectivity that supports CDMA/EVDO and GSM networks. Panta Tpad WS704c comes pre-loaded with Android OS v2.3 Gingerbread and might get updated to Android 4.0 ICS. Finally, the Panta Tpad WS802c comes with an 8-inch Capacitive touchscreen and claimed to be an expensive tablet among the three. This tablet comes with an 1.2Ghz processor, 512MB RAM and 4GB of internal memory. The slate runs on Android OS v2.3 Gingerbread and the device will be performing faster as Tpad WS704C does. The new Panta Tpad WS802c comes with the same camera and connectivity options including Bluetooth, Wi-Fi, GPS, and 3G. The Panta Tpad WS802c tablet will be sold for Rs.13490 in India.