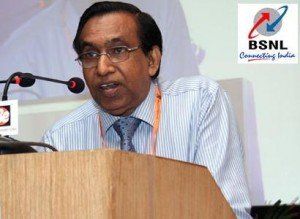 Bharat Sanchar Nigam Limited (BSNL), one of the largest telecom operator in India has announced to roll out fixed mobile convergence (FMC) service for its large subscriber base in India.
The fixed mobile convergence is based on infrastructure technology or network services that supports or connects both the mobile/cellular access and fixed/land line telephony via a single telecommunication network base to offer seamless connectivity among them.
"Consumer Mobility, subscribers of BSNL will get the facility of the fixed mobile convergence that will provide a better user experience and convenience with full connectivity." BSNL's director Mr.R K Agarwal said, "BSNL will launch its fixed mobile convergence facility to its subscribers once the mobile number portability (MNP) comes into effect,"
However, These FMC facility will require a specialized handset or phone with a dual mode to support both the mobile and landline telephony network access.
According to Mr. Agarwal, BSNL is the first telco to provide 3G services in India, is ready to work the infrastructure roll out mobile number portability (MNP).