Rs 20,000 crore project
|
National Optical Fiber Network across India
|
e-governance, e-banking, e-health services
It is unbelievable that in the era of 3G mobile network and proposed 4G LTE network in India, many villages in the country are still deprived of the basic telephone landlines.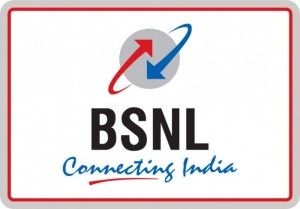 By 2014 the scenario would be different. State-owned telco Bharat Sanchar Nigam Limited (BSNL) said on Sunday telecom links will be set up in all the villages across the country in next two years and connect each and every corner with e-governance. BSNL has undertaken Rs 20,000 crore projects to create 'National Optical Fiber Network' (NOFM) in the country and connect each village with Internet and other telecommunication benefits.
"BSNL accounts for 90 percent broadband connections and 80 percent landlines."
According to BSNL CMD R.K. Upadhyaya, the project will offer online services like e-governance, health, banking etc. to the rural areas. Mr Upadhyaya mentioned the tele-density in rural areas is just 37 percent where as in urban part of India it is 100 percent. With the completion of two-year project the tele-density in Indian villages will increase to good extent. The other projects of BSNL undertaken recently include boost in telecommunications connectivity in the northeastern region of the country. The company is upgrading the optical fiber cable (OFC) with Power Grid Corporation in India Limited and RailTel cable network. In the budget speech of 2012-13 Finance Minister Parnab Mukherjee emphasized of bridging the digital gap between urban and rural areas with increase in broadband connectivity penetration in rural areas. Currently BSNL accounts for 90 percent broadband connections and 80 percent landlines in the country.