When we are not in front of the computer, we end up texting to send/receive messages with our friends. The messaging fatigue is little higher with mobile phones. But if we are in front of the computer, wouldn't it be easier if you can send or receive SMS right from the computer. BrowserTexting is an interesting android application which allows you to do that exactly!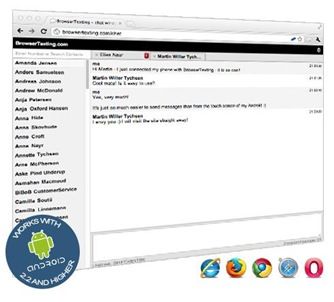 Once you install the browsertexting application on your andriod smartphone (works only on android 0s version 2.2 and above), fire up your browser on your desktop and point the url to browsertexting.com. Click on the button which says "Start Texting from this browser now". A QR Code would be displayed on the screen. Using the qr code scanner app in your android smartphone, scan the QR code displayed on the screen. That's it, now your android smartphone and the browser are paired. Now you can access the phone numbers and contacts stored in your android smartphone and send SMS to them right from your browser. Group SMS is also possible wherein you can send text messages to an unlimited number of recipients!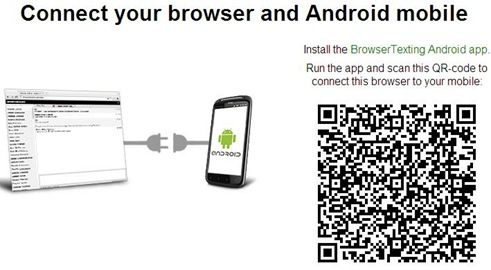 This application will work on all popular browsers including internet explorer, firefox, chrome, safari and opera. Whenever you receive an incoming message, you get to hear a sound and a desktop notification. All communication between your browser and your phone is encrypted and safe to use. It's important to understand that the messages will be received and sent over the network only by your smartphone (either via wi-fi/mobile operator). Browsertexting just makes our 'texting' life little easier when we are in front of the computer. Do you see yourself using this?