Blackberry has started taking pre-orders for company's upcoming Blackberry Q5 smartphone in the Indian market. It is available to pre-order on the company's official webpage but there is no information on the release date and pricing of the phone. It is the second QWERTY smartphone from the company that is running on the Blackberry 10 operating system. Blackberry first showcased the device in the Blackberry Live Conference in May 2013.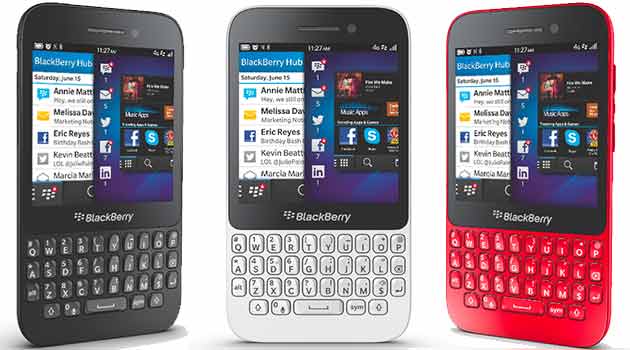 Features of Blackberry Q5 smartphone –
It comes with a 3.1touch screen display along with full QWERTY keyboard, 720*720 pixels resolution
It is running Blackberry 10 Operating System
It comes with 1.2GHz dual core processor along with 2GB of RAM
It is having 8GB of internal storage along with microSd card support up to 32GB
Comes in Black, Red, White and Pink color choices
It comes with 5MP rear and 2MP front cameras
The phone is powered by a 2180mAh battery
Blackberry Q5 is expected to be priced around Rs. 25,000 in the Indian market, which will set it in the mid-range smartphone segment in the country. It is going to impress the old Blackberry users, looking for a decent QWERTY keypad powered device. It comes with 3G and 4G network support but won't work with Reliance 4G services in India at the moment. Over all, the features of the phone will surely impress the mid-range and branded smartphone buyers in the Indian market.