Blackberry Q10
smartphone is now officially launched by the company in the Indian market for Rs. 44,990. The phone is running on the latest Blackberry 10 operating system and it also comes with a full QWERTY physical keypad. Blackberry announced this phone earlier this year along with the
Blackberry Z10
, which is a full touch screen device running on Blackberry 10 OS.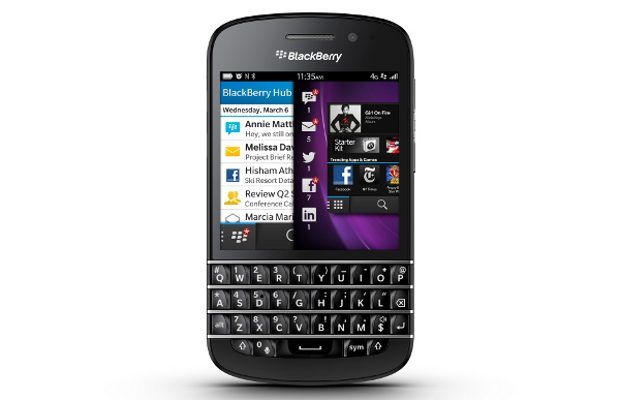 Features of Blackberry Q10 Smartphone –
Display – 3.1 inch super AMOLED capacitive touch screen
Processor – Powered by a 1.5Ghz cortex A9 processor
Operating System – Running on the Blackberry 10 OS version
Storage – 16GB internal storage expendable upto 64GB using microSd card
Cameras – 8MP rear camera with LED flash and 2MP front camera
Connectivity – Comes with 3G, 4G, WiFi, Bluetooth and NFC connectivity options
Battery – Powered by a 2100mAh battery
Ports – HDMI and USB ports
While most of the mobile phone manufacturers have dropped the use of physical keyboards on their devices,
Blackberry Q10
is featuring a multi touch display along with the full QWERTY physical keypad. Old users of the Blackberry phones will surely like the phone with the ease of typing in messaging. The phone was already available to pre-order on some online stores like SnapDeal.com for only Rs. 1000. But, now you can buy it in the Blackberry stores across the country and from the online stores with Black and White color choices.