"Here's everything you get with BlackBerry's first Android smartphone"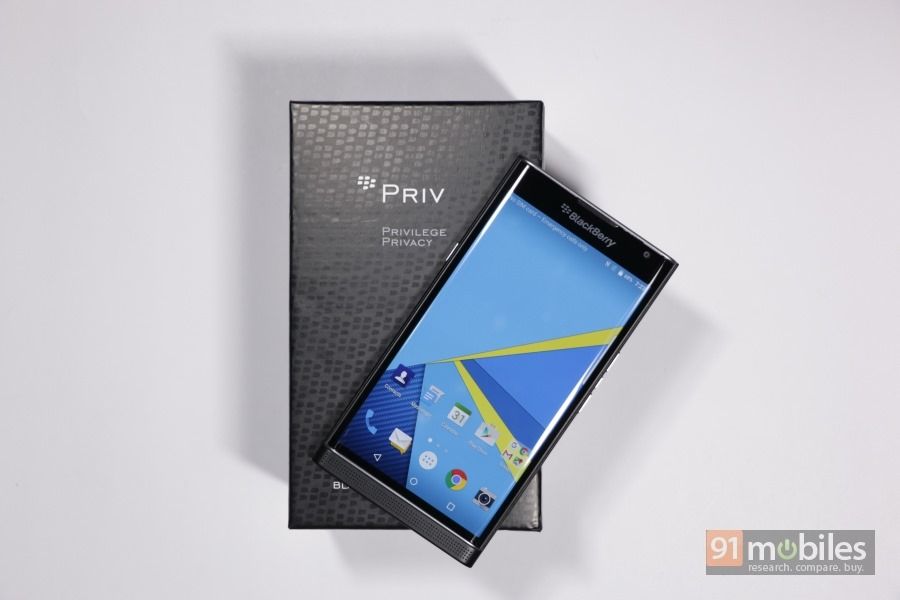 Once upon a time, in a not-so-far-away land, BlackBerry used to be the smartphone to have. If you didn't have a BlackBerry…well, you weren't cool. Then the age of the iPhones and Android phones dawned, and now we're here…where the definition of cool changes so frequently that smartphone brands need to keep up with the trends just to stay in business. And hence, it only made sense for good old BlackBerry to take a leap of faith and experiment. So recently, the brand launched its very first Android powered smartphone, called the PRIV (first impressions). There was excitement all around for the company did something out of the box. While we review the PRIV too see if the excitement's justified, here's what you get inside its box.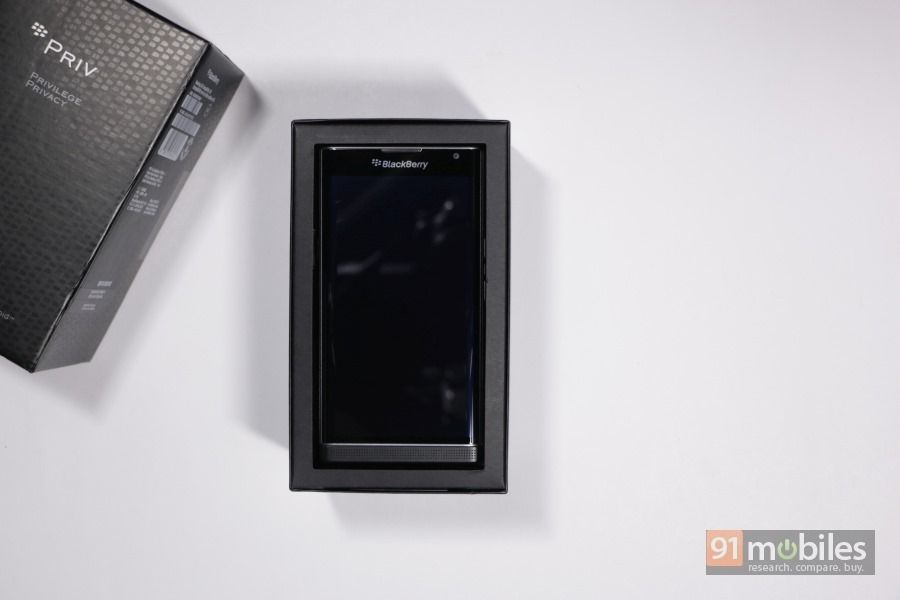 Because it's a BlackBerry, it ships in a black box. However, we're not complaining, since the big cuboidal box looks like its carrying something that costs Rs 62,990, with the company's branding etched all over creating a subtle pattern. Inside sits the smartphone itself, on a thin cardboard tray. The PRIV is as classy as it can get when it come to the design, and you feel it the moment you grab it.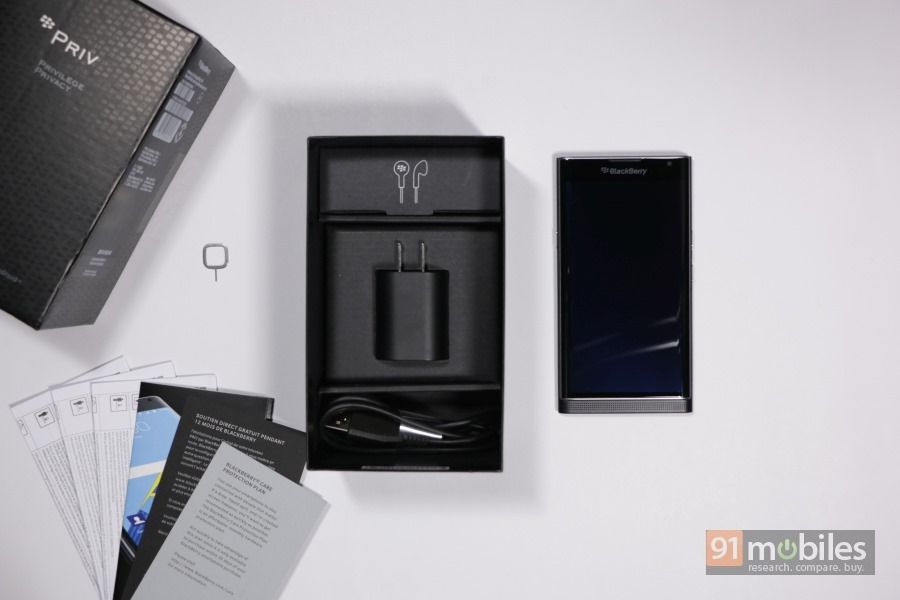 Taking the phone and the cardboard tray out gives you access to a cardboard sheath, carrying all the necessary documentation, and a SIM-ejection tool. Underneath this packaging, you find a 2-pin wall charger rated at 1.3A, in a separate cavity, a micro-USB to USB cable sits in its own compartment, and a pair of in-ear headphones packed in a cardboard box.
The BlackBerry PRIV seems costly despite the added security it offers. And it faces stiff competition from other feature-rich premium flagships from top-tier brands. The smartphone is currently going through our review grind so keep watching the space to know whether or not the new BlackBerry PRIV is worth your hard-earned money.