Blackberry Porsche Design P'9981 finally landed in India on June 20. RIM (Research-In-Motion) in association with Porsche launched the device at a base price of 1,39,990 INR. Blackberry that is known for making Smart Business phones has for the first time collaborated with a sports brand Porsche Design and introduced this Smartphone. Much is expected from it. Let's explore it out.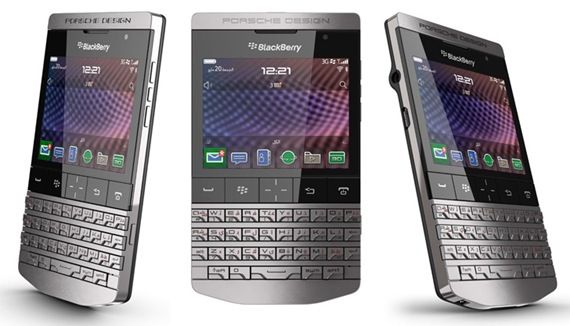 The new Blackberry Porsche Design P'9981 comes with a powerful hardware. For instance, the outer body is made up of forged stainless steel frame with a leather back cover. The traditional Blackberry QWERTY keypad along with the high resolution display gives it a scintillating look. This Smartphone is imbibed with 1.2GHz processor and 768 MB of RAM. Blackberry has offered 8 GB of onboard memory which can be extended to 40 GB using external memory card. Another innovative spec of this phone is the 2.8-inch touch screen with 640×360 pixel resolution. The display offers you clarity and reduces the glare as well. A 5MP inbuilt rear camera has been given in Blackberry P'9981 with a 720p video recording. You can easily surf through the interface using the optical track pad. The connectivity of Blackberry P'9981 is above par and is enabled with Wi-Fi 802.11n. The phone is installed with Blackberry OS 7.0 version, which will soon be upgraded to 7.1.
Undoubtedly, the price of this Blackberry Porsche design Smartphone is on the higher side but then it offers you luxurious and exuberant features. This phone is more suited to the people looking to make a fashion statement in the world. In the initial stage, this phone will only be available in BlackBerry Premium and BlackBerry Exclusive stores in India.