"All your queries regarding BlackBerry's intriguing Passport answered in one place"
It's big… in more ways than one. The new Passport from BlackBerry marks a shift in the way smartphones have been designed so far, and the brand deserves kudos for attempting to try something new and daringly different. Being bold enough to try something so unique is one thing, but the fact that it comes from a brand that has had a rollercoaster of a ride in the recent past makes it even more noteworthy. Its unique shape, the touch-enabled physical QWERTY and the premium pricing mean it's not for everyone, and BlackBerry is targeting working professionals with it. We wouldn't really call it niche, since that's still a fairly large chunk of the population… and anyway, it doesn't really mean that you have to wear a suit and spend most of your day in a boardroom to be able to tote one. We'll be putting the Passport through its paces to get a grip on how well it fares, but till then, here are a bunch of things we think you'd want to know about it.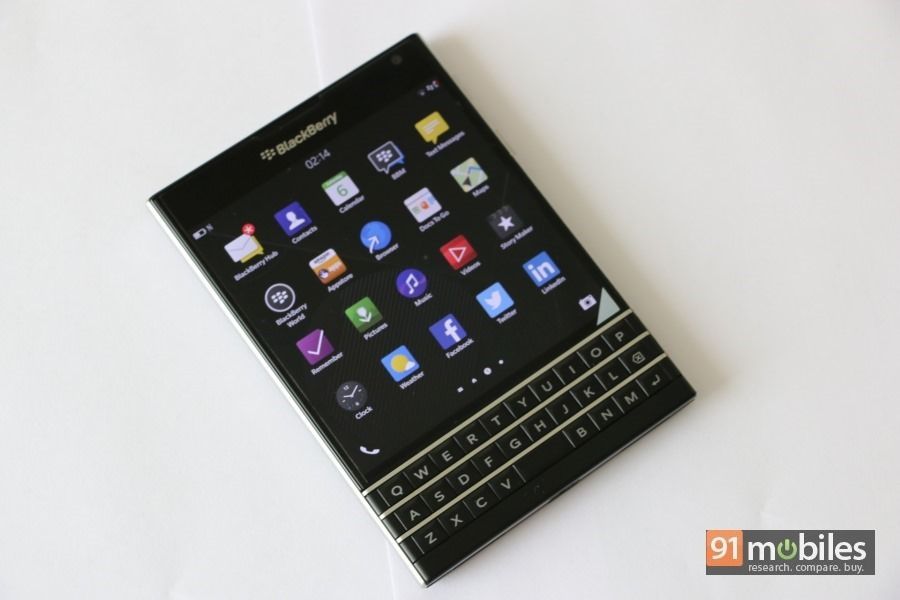 How much does the BlackBerry Passport cost and what exactly do I get for my money? What are the specs on offer?

The BlackBerry Passport will set you back by Rs 49,990, and you get top-of-the-line specs for your dough. On offer is a 4.5-inch display with a square resolution of 1,440 x 1,440 pixels (453ppi) and inside purrs a quad-core Snapdragon 801 processor clocked at 2.2GHz, mated to 3GB of RAM. Shooting shenanigans are handled by a 13-megapixel primary camera boasting optical image stabilisation, while there's a 2MP shooter in the front for video calling. Powering the show is a 3,450mAh battery.
I hear the Passport features a touch-enabled physical QWERTY keypad. How does that work?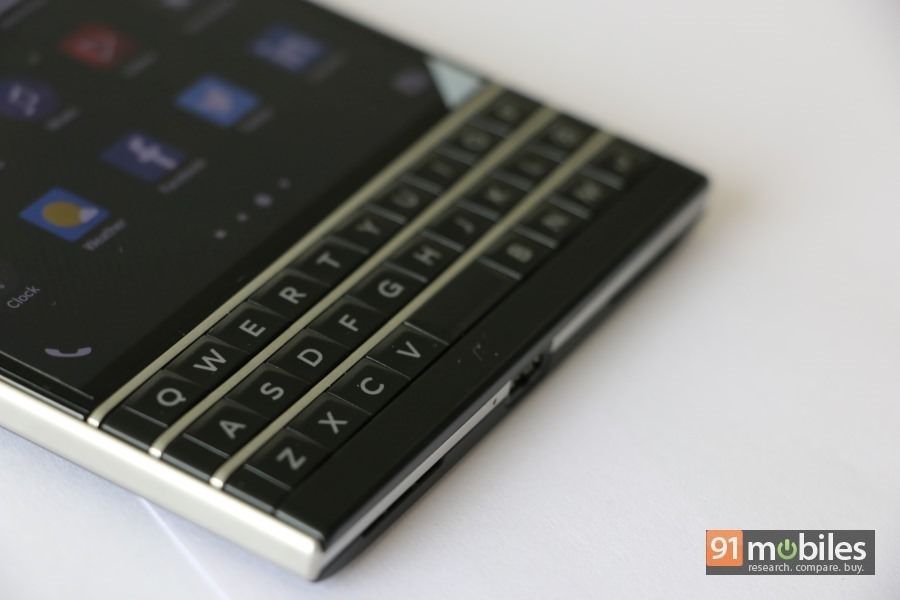 Yes, the Passport comes with a full-fledged physical QWERTY keyboard. And yes, it's touch-enabled too. This is one of the most interesting features offered by the Passport, and BlackBerry has implemented it in a unique manner. If you notice closely, the QWERTY keypad doesn't include any symbols, so you can only use it for entering alphabets and spaces. A smaller virtual keyboard appears below the screen that lets you enter symbols and special characters, and this is context specific as well. Moreover, the QWERTY keyboard recognises swipes, so you could just swipe you finger from right to left lightly across it to delete the last word you typed. If you've ever tried your hands on any of the previous all-touch BB 10 smartphones from the brand (the Z10, Z30 or Z3), you'd know that the virtual keyboard offers strong word-prediction capabilities and offers suggestions that appear on top of the alphabets… and you can just flick those word suggestions upwards to enter the suggested word
into the text field.
On the Passport, BlackBerry has utilised a similar technique, but modified it appropriately to suit the device. So you still get word suggestions, but only three of them appear on a bar at the bottom of the screen as you type. To enter a suggested word, all you need to do is swipe upwards on the keyboard right below that word. And since the device learns your typing habits over time and improves its word prediction capabilities, theoretically you should be able to type in messages and emails using just swipes. The keyboard can also be used to scroll through lists and web pages. Do take a peek at the official video embedded above to see how it works.
Does the BlackBerry Passport have Gorilla Glass?

Yes, that 4.5-inch square screen is layered with third-generation Corning Gorilla Glass 3.
What SIM size does the Passport accept?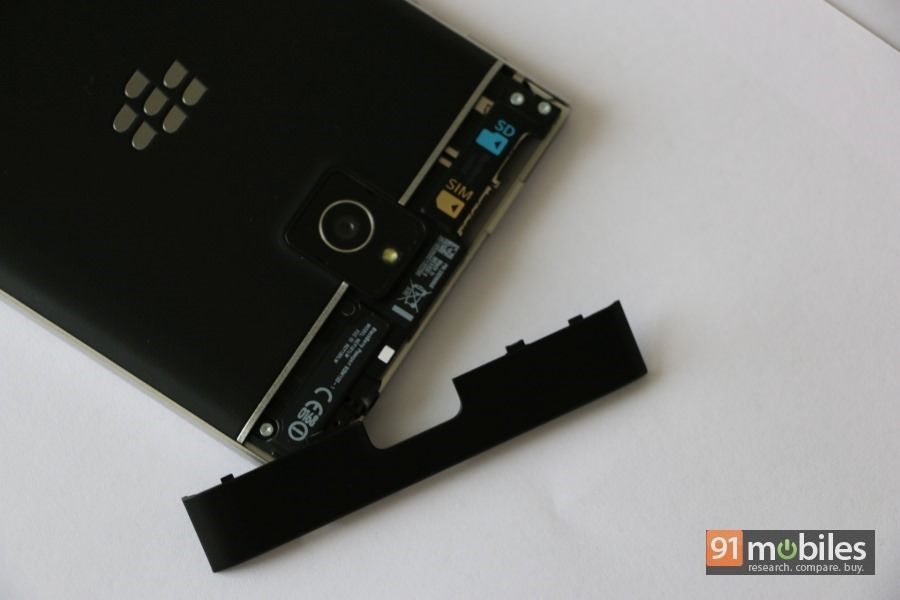 The Passport is a single-SIM smartphone and accepts the smallest SIM type in use currently. We're referring to a nano-SIM of course, and you'd need to procure one from your service provider (or get your existing one cut down to size) before you can start using the smartphone.
How much storage is available to use? Can I add more?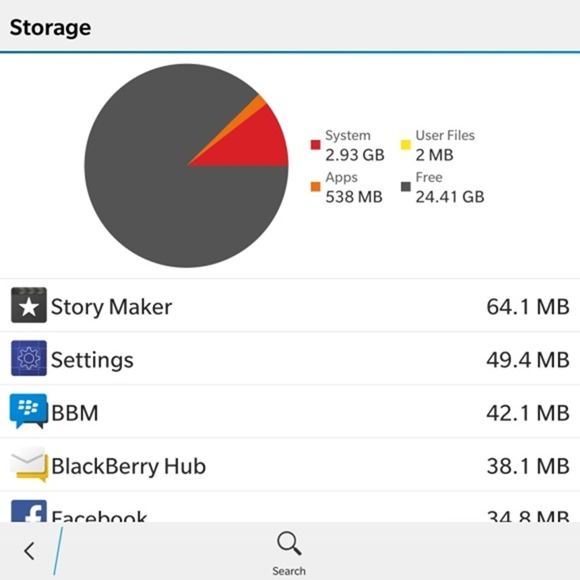 The BlackBerry Passport offers 32GB of internal storage, and out of the box, almost 24.5GB is available to use. The provided microSD card slot lets you add another 128GB.
Does the BlackBerry Passport have NFC?

Yep, it does.
Does the BlackBerry Passport support USB OTG?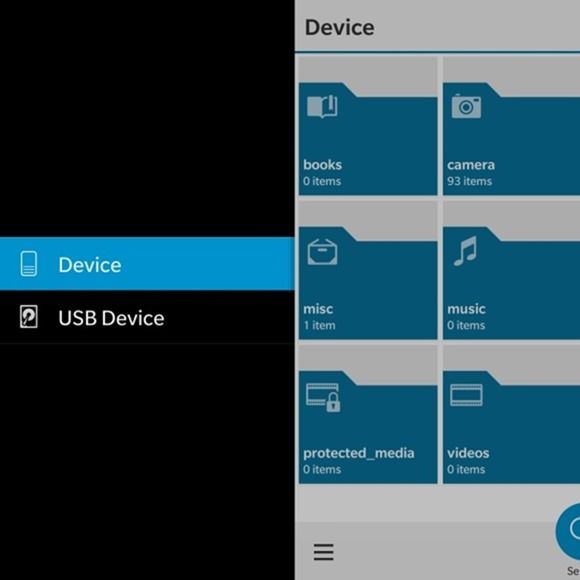 USB OTG is one of our favourite features on Android, and it comes in really handy when one wants to transfer files or media back and forth quickly without a PC in between. In fact, a new breed of USB flash drives, called OTG drives or hybrid drives, that come with both USB as well as micro-USB connectors are now available and eliminate the hassle of using adapters. We're happy to report that the BlackBerry Passport does support USB OTG, and in fact, is the second smartphone from the brand after the Z30 to offer this capability.
What about the rest of the connectivity options?

The Passport comes loaded with connectivity features, and apart from NFC and USB OTG, also features dual-band Wi-Fi (including support for the ac standard), DLNA, Bluetooth 4.0, A-GPS, Wi-Fi Direct and Wi-Fi hotspot. It does offer 4G LTE, but unfortunately, doesn't support the Indian LTE frequencies in use currently. Therefore, you can only make use of 3G data speeds on the device. Notably, most of BlackBerry's high-end BB 10-rocking smartphones such as the Z10, Q10 and the Z30 come with micro-HDMI ports for direct connectivity to large-screen displays and projectors. However, the Passport misses out on this handy option and instead offers TV-out via its SlimPort-equipped micro-USB port. This requires the use of an adapter to connect the device to TVs and monitors.
How is the BlackBerry Passport's camera?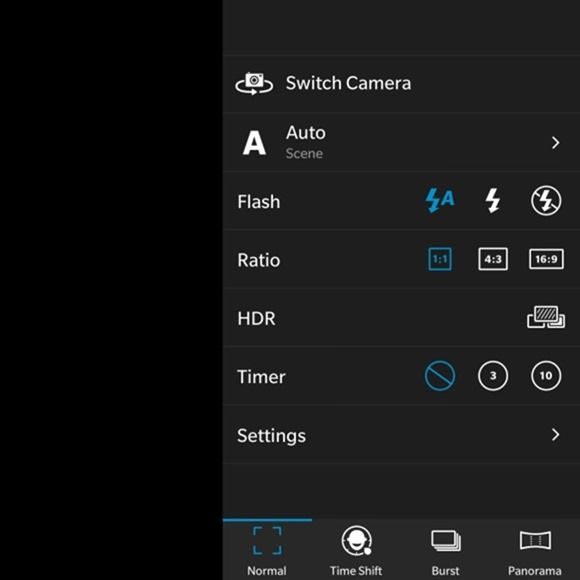 We've yet to gauge the true capabilities of the Passport's primary camera, but it does boast some strong credentials such as optical image stabilisation and 1080p video recording at 60fps. Useful features such as the Time Shift mode that shoots a series of images even before you hit the shutter key to give you the best possible option are also there. Other modes such as HDR and panorama too, though the default camera app doesn't provide too many options for creative control, including control over settings like ISO etc. Keep an eye out for our Passport camera review, coming up shortly.
What OS does the BlackBerry Passport run? Any special features I should know of?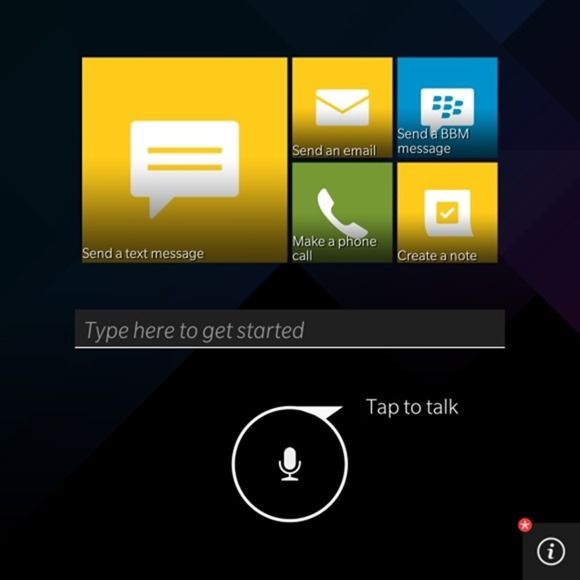 The Passport runs the latest iteration of BB OS 10, i.e., version 10.3. Apart from the slew of new features built into the platform, the latest version also marks the debut of the rather plainly-named BlackBerry Assistant. This is the brand's answer to Apple's Siri and Mountain View's Google Now, offering a voice-controlled smart assistant that you can use to drive a few functions using speech. For example, you could check your last BBM message and reply to it using voice, or set up a lunch appointment with a colleague or business associate (or your girlfriend for that matter, we won't judge you).
Blend it like Beckham?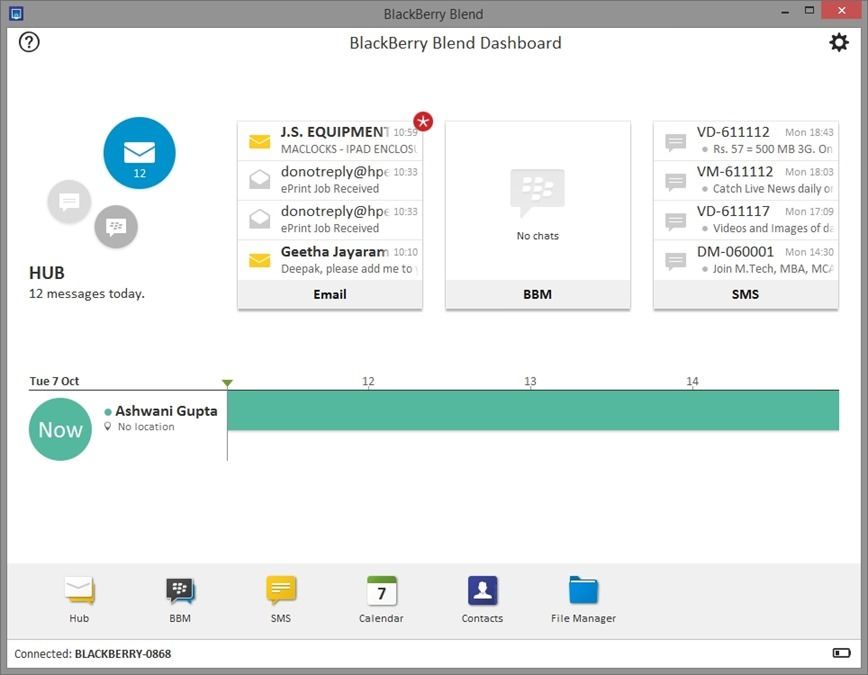 Yet another new feature built into BB OS 10.3 is BlackBerry Blend, and this lets you manage your Passport via a Windows or Mac-based computer, or even using a tablet running Android or iOS. Setting this up requires installation of the client software or app on to the secondary device, and we've just given it a shot on our Windows laptop. After setting it up, we got access to the BlackBerry Hub, contacts, BBM messages, calendar etc on our review Passport, and could even send messages from the comfort of our desk.
I currently use a different mobile platform but thinking about buying a Passport. How is the app ecosystem?


Apps on the Passport (just like any other BB OS 10 device) can be downloaded via the BlackBerry World storefront and this offers quite a bit of variety. It may not match up to the app ecosystem on Android or iOS, but most of the common apps are available, and then some more. The staple apps most of use use, including Whatsapp, Skype, Zomato etc are covered, and others like Instagram can be used via third-party clients. We miss native Google apps like Gmail, Maps and Hangouts, but other than this, you shouldn't be left wanting if you do opt for the Passport. And then, there's the support for installing Android apps…
Can I install Android apps on the BlackBerry Passport? If yes, how do I do that?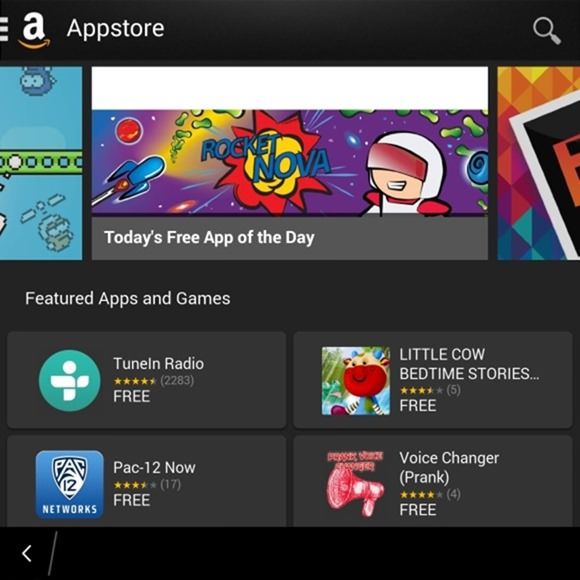 BB OS 10 has boasted support for installing Android apps since a long time now, but the process was quite cumbersome earlier and involved converting Android APKs to BAR files (the native app format supported by BB OS 10), and then sideloading them onto the device. BlackBerry sorted that out with the last major refresh (v 10.2.1) when it allowed installing Android APKs directly, and with v10.3, it's gone a step ahead by pre-loading Amazon's Android app store directly. The Amazon Appstore comes loaded by default on the Passport, and you can use it to download and install Android apps and games directly. Of course, you also have the option of using Android APKs just in case the app you're looking for isn't available via Amazon.
Can I use the BlackBerry Passport to view videos and movies on the go?


Sure. In fact, the native BB OS 10 video player supports quite a few formats. However, the Passport's square screen isn't really ideal for viewing videos, especially those that come in the widescreen aspect ratio.
Needless to add, we'll be tackling all the above and more in the full review of the BlackBerry Passport, and try to evaluate its performance, battery life and camera capabilities. We'll also be trying out the features such as the touch-enabled keyboard, BlackBerry Blend, and BlackBerry Assistant, and gauge how that square screen fares when it comes to productivity-based tasks, web browsing, gaming and media usage. To let you in on a little secret, we've been enjoying our time with the BlackBerry Passport so far, but a deeper evaluation of its real-life capabilities should help us in figuring out whether this Passport is really the gateway to work nirvana or not.