US based electronic gadget seller BestBuy announced for taking pre-order for HTC Flyer. According to the company, the HTC Flyer W-Fi only 16GB is available for pre-order from 25th April, 2011. The actual shipping happens to be in the spring and there is no specified date announced.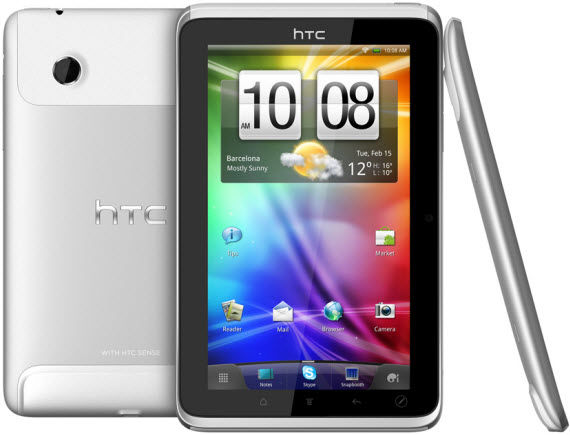 HTC Flyer, a single core tablet wrapped with 1.5Ghz Snapdragon processor and 1GB of RAM. The screen size is drawn to 7-inches featuring 600 X 1024 resolution. HTC Flyer sports two cameras, a 5Megapixel camera positioned at rear side and the second 1.3 megapixel camera positioned on the front panel suitable for video calling/chats. The sleek designed HTC Flyer competes with the similar sized tablets from Samsung, RIM BlackBerry and LG etc. Unlike many, HTC Flyer features a unique stylus which allows to write on the capacitive screen. Handwriting recognition which is more comfortable while taking notes or while quick scribbling. The stylus uses the HTC Scribe Technology for capturing the notes written.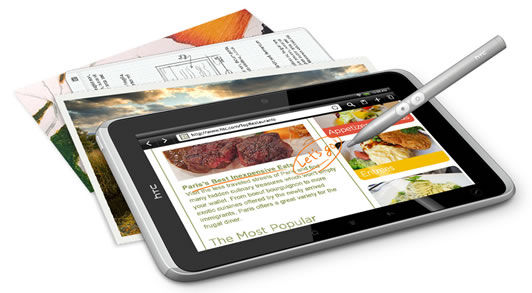 HTC offering the Flyer with pre-loaded Android OS v2.3.3, where an update to the latest version (Android OS v3.0) Gingerbread is anticipated. BestBuy announced the price of HTC Flyer as $499.