"If a perfect Android experience is all you want, these phones might be your best bet"
So far, 2017 has been an amazing year for smartphone enthusiasts. From devices like the dual-display toting HTC U Ultra to the sleek and majestic Samsung Galaxy S8, we've seen them all. The beauty of Android smartphones is that they're all so very different, yet at the core of each device, resides the same framework to makes things happen.
So if you're in the market looking for a phone that deserves the title of being your next Android smartphone, we've some good news for you. At present, the Android smartphone market is filled with enticing devices to choose from. On the downside however, you'd also realise that such compelling options often leave us spoilt for choice. Nonetheless, here are the best Android smartphones available in the market as of now.
Samsung Galaxy S8 / S8+ (Rs 57,990 onwards)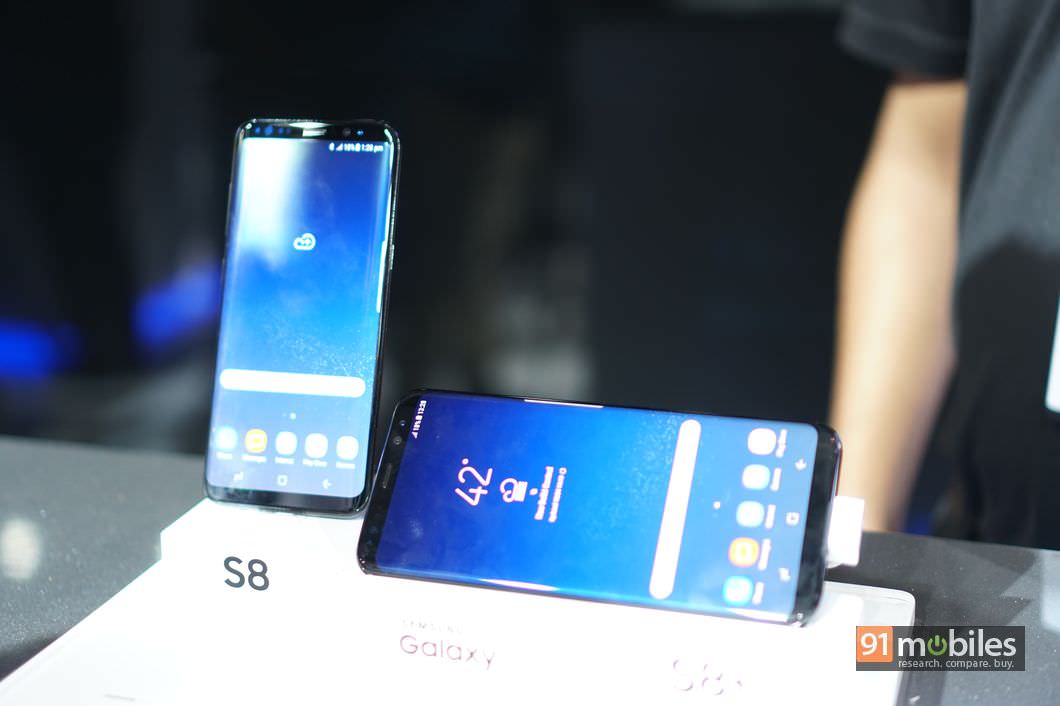 How can a list of the best Android smartphones begin without the mention of the latest Samsung flagships? With the Galaxy S8 and S8+, Samsung has tried to push the boundaries, quite literally, given the new devices hardly feature any bezels around the screen. if you can get past the eye-catching metal and glass design of the S8 duo, you'd get to know that both these devices also pack a punch when it comes to raw power. An Exynos 8895 SoC (Or Snapdragon 835 in the US variant), 4GB RAM, large QHD+ Super AMOLED displays, excellent 12MP and 8MP cameras on the rear and front respectively, wireless charging… you name it, and the Galaxy S8 and S8+ have it.
Related read: Samsung Galaxy S8 and S8+ first impressions
OnePlus 3T (Rs 29,999)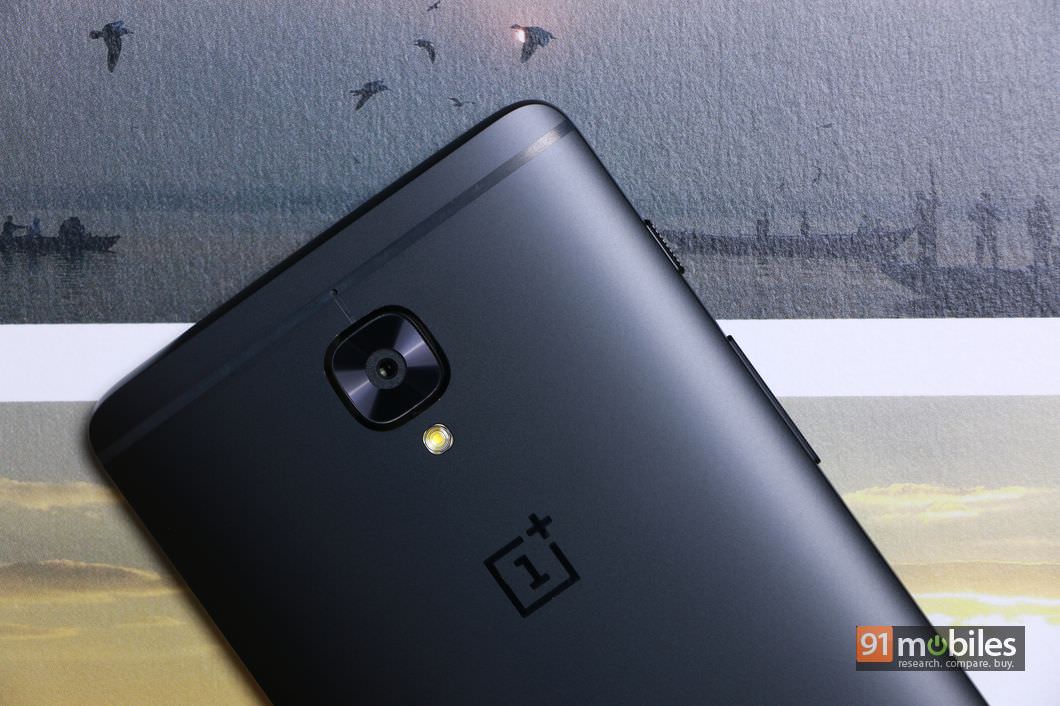 OnePlus seems to have hit the bull's eye with the 3T. Featuring a powerful Snapdragon 821 processor, 6GB of RAM and a 5.5-inch full HD Optic AMOLED display, the 3T also offers a near stock Android experience with its Oxygen OS. The animations are fluid, the fingerprint scanner is fast, and the addition of the alert slider adds an extra layer of ease of use for the consumers. All this in a package that costs almost half of what other major flagships are priced at.
Related read: OnePlus 3T review
HTC U Ultra (Rs 52,000)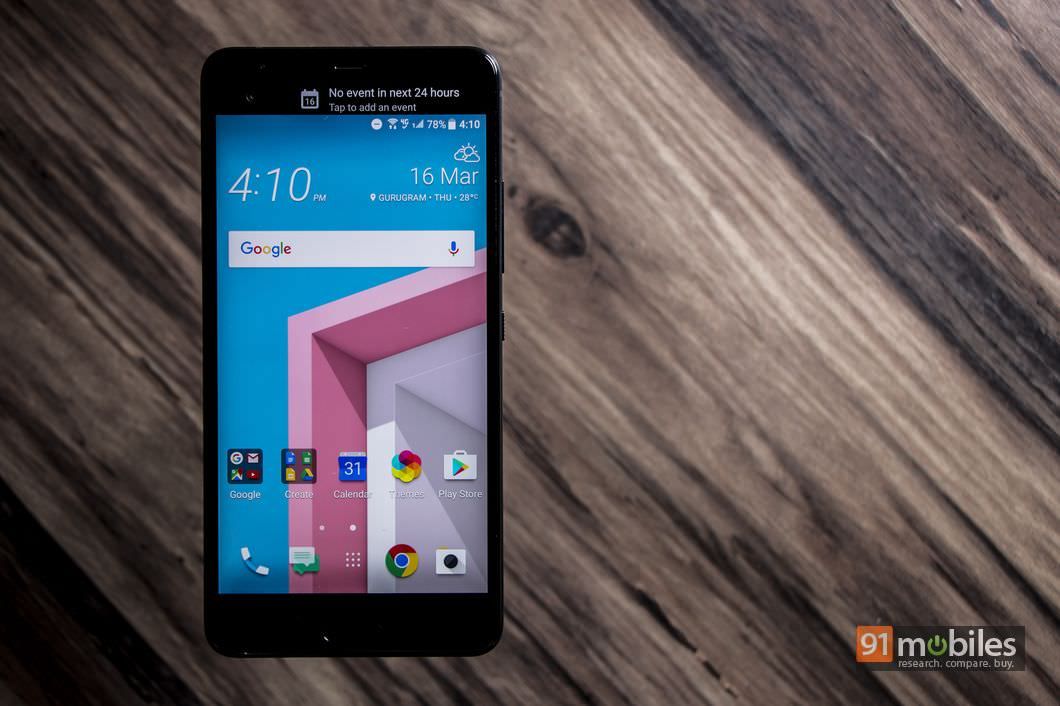 The U Ultra from HTC seems like another interesting device, provided you can look past a few quirks. The extremely shiny glass back of the smartphone is a characteristic trait of the U Ultra, and makes it quite appealing to the eye. While the U Ultra might not feature dual cameras, it does come with dual displays, the second one residing beside the front camera and providing an area for shortcuts and notifications. Under the hood, the device is powered by a Snapdragon 821 SoC and 4GB of RAM. You get a large 5.7-inch screen and a 3,000mAh battery but there's no headphone jack.
Related read: HTC U Ultra review
LG V20 (Rs 37,990)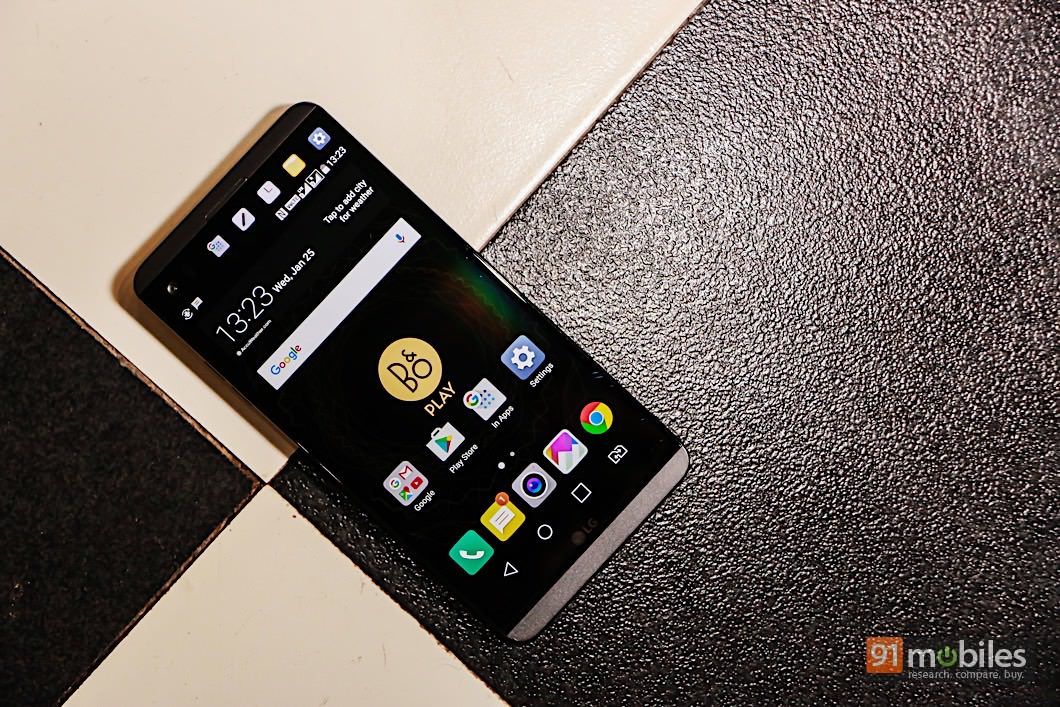 If a secondary ticker display is what you want, the LG V20 should be at the top of your list. It packs a Snapdragon 820 processor, 4GB of RAM and a 3,200mAh battery. Furthermore, the phone also features dual 16MP + 8MP cameras at the back, that can be used to take some exhilarating wide angle shots. The V20 also bets big on audio, as it flaunts features such as Hi-Fi sound recording as well as a Quad-DAC for some oomph in the audio output via the headphone jack.
Related read: LG V20 review
Xiaomi Redmi Note 4 (Rs 9,999 onwards)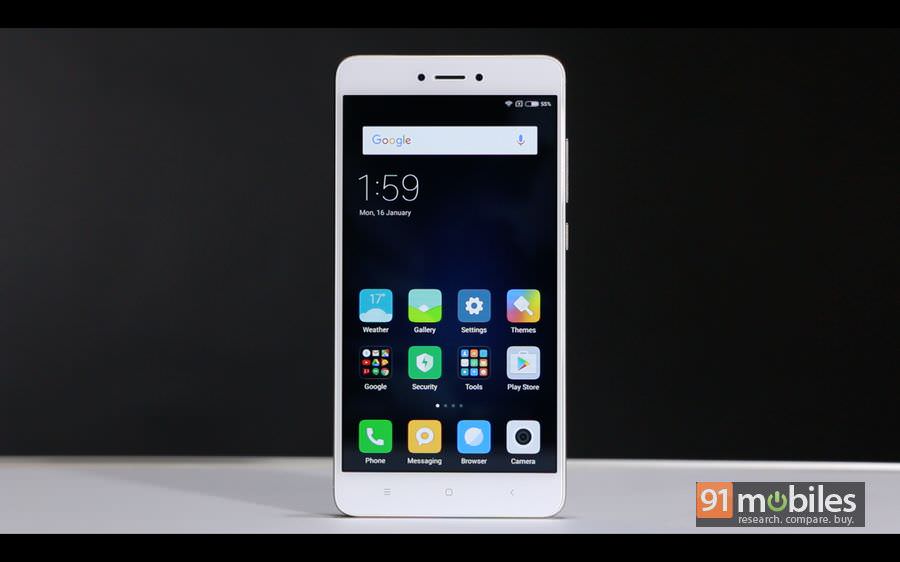 If you're on a tight budget but want a powerful smartphone with a stellar battery life, the Redmi Note 4 seems like the obvious choice. Despite being as affordable as it is, the Redmi Note 4 comes stacked with a Snapdragon 625 SoC, up to 4GB of RAM and up to 64GB of expandable storage, all within a beautiful metal unibody design which now also comes in a matte black hue.
Related read: Xiaomi Redmi Note 4 review
Moto G5 Plus (Rs 14,999 onwards)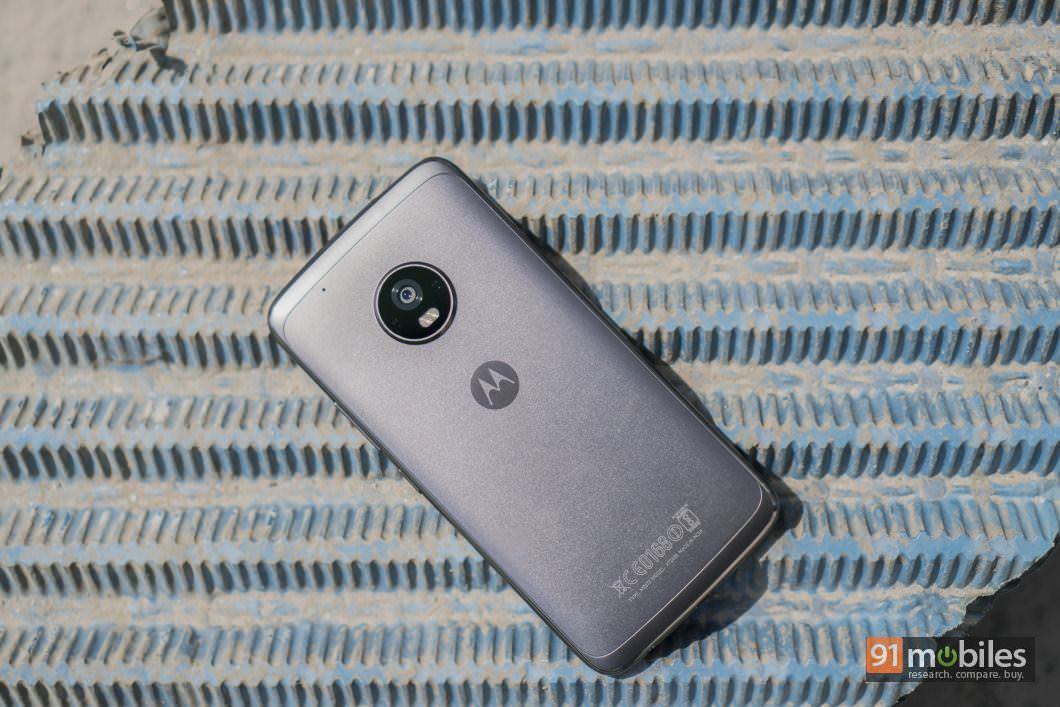 Another affordable smartphone that features a lot of metal in its exterior. The G5 Plus should be your go-to device if you want an amazing 12MP rear camera, as well as a fluid, streamlined software experience which should get future updates faster than most smartphones in its price segment. At the heart of the G5 Plus reside a Snapdragon 625 SoC, up to 4GB of RAM and up to 32GB of internal storage.
Related read: Moto G5 Plus review
Google Pixel / Pixel XL (Rs 54,000 onwards)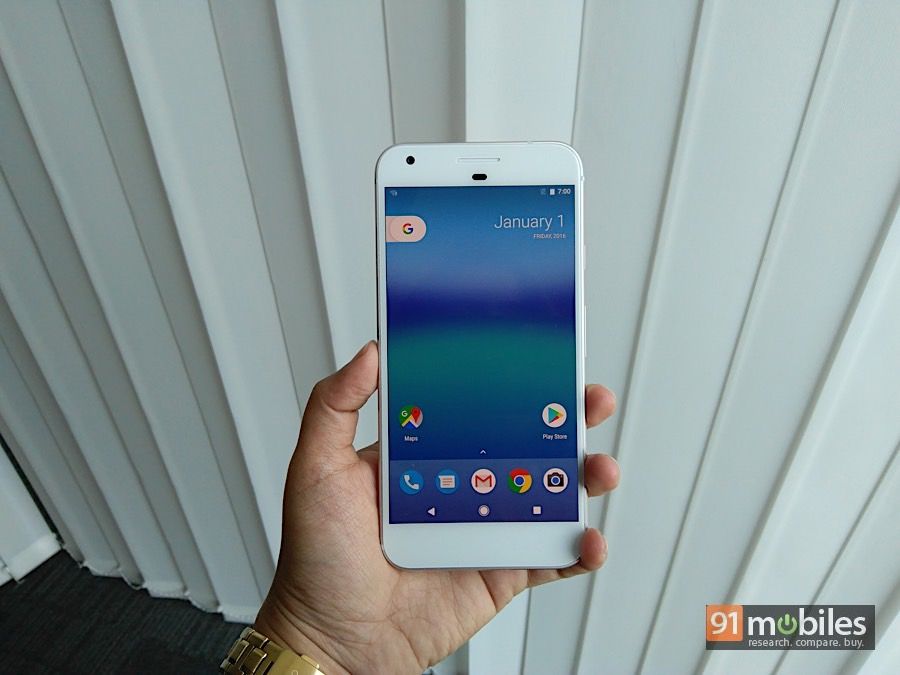 If you want to experience Android as Google meant it to be, then you must use a phone that runs pure vanilla Android. And what better for this than Google's own Pixel and Pixel XL smartphones. Both devices come with AMOLED displays, Snapdragon 821 processors, and 4GB of RAM. They'll also be first in line to get future software updates as and when Google issues the same. Another highlight of the Pixel devices is the 12.3MP primary camera that is regarded by many as the best smartphone camera on offer.
Related read: Google Pixel XL review
Samsung Galaxy S7 / S7 edge (Rs 43,000 onwards)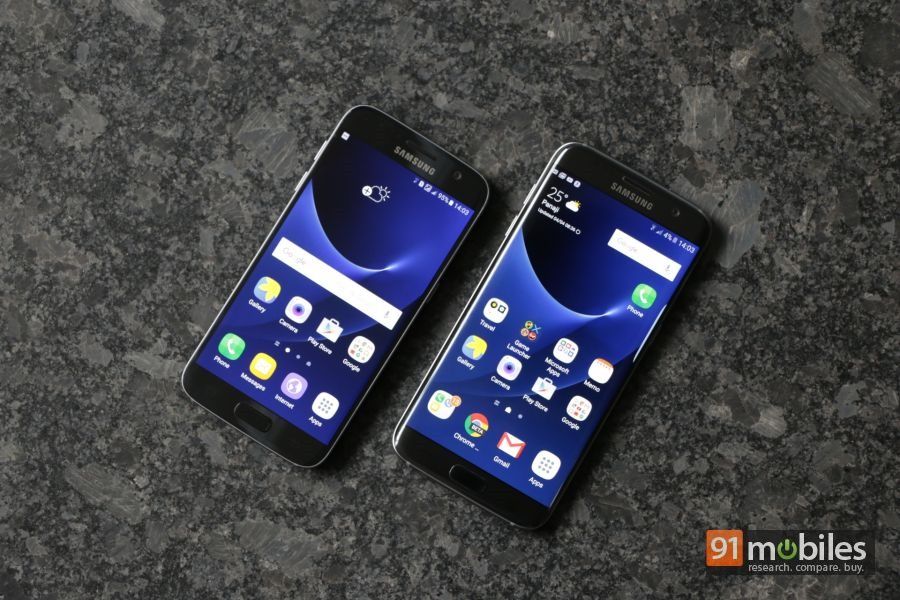 With the release of the Galaxy S8 and S8+, the last-gen Galaxy S7 and S7 edge are expected to get big price cuts, making them sweeter deals than before. Don't get us wrong, the S7 duo packs in decent hardware, including an Exynos 8890 SoC, 4GB of RAM and one of the best rear cameras on a smartphone. Not to mention the inclusion of IP68 dust and water resistance, beautiful Super AMOLED displays, as well as expandable storage.
Related read: Samsung Galaxy S7 review | Samsung Galaxy S7 edge review
OPPO F3 Plus (Rs 30,199)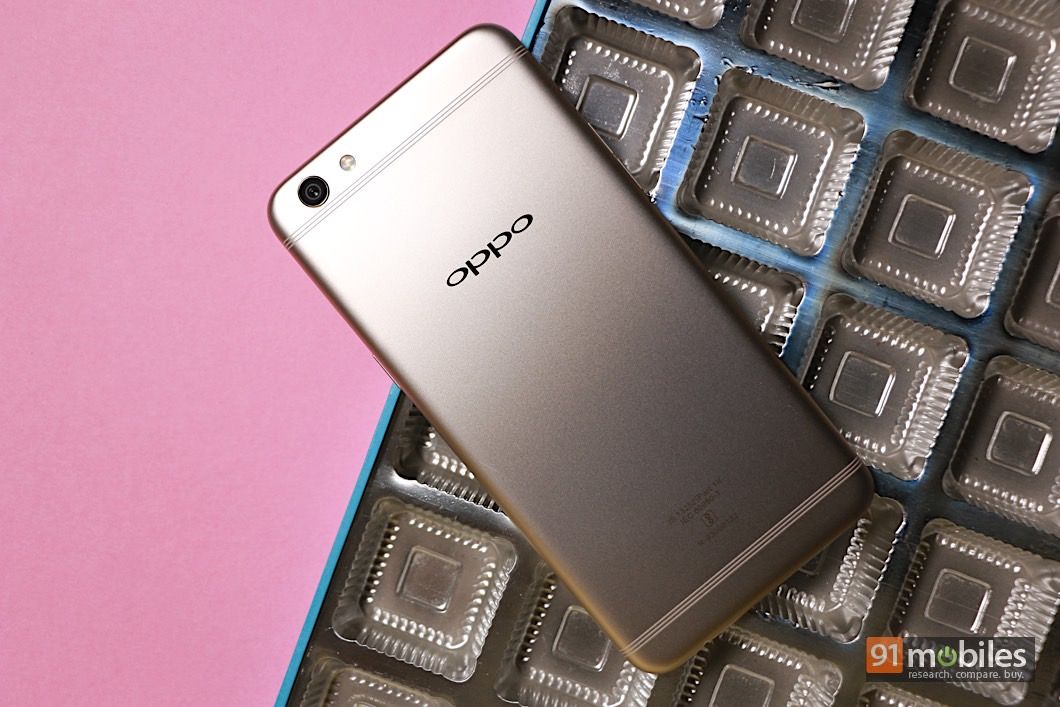 The OPPO F3 Plus takes selfies to a whole new level with its dual 16MP + 8MP front cameras. Even the 16MP snapper at the back of the phone is bound to impress many. But the camera isn't the only plus point of the F3 Plus. The phone comes with a Snapdragon 653 SoC, 4GB of RAM and a massive 6-inch full HD display fitted inside a metal body with extremely thin bezels on the sides. The beefy 4,000mAh battery of the F3 Plus adds a further dimension to an already exciting device.
Related read: OPPO F3 Plus
LG G6 (Rs 51,990)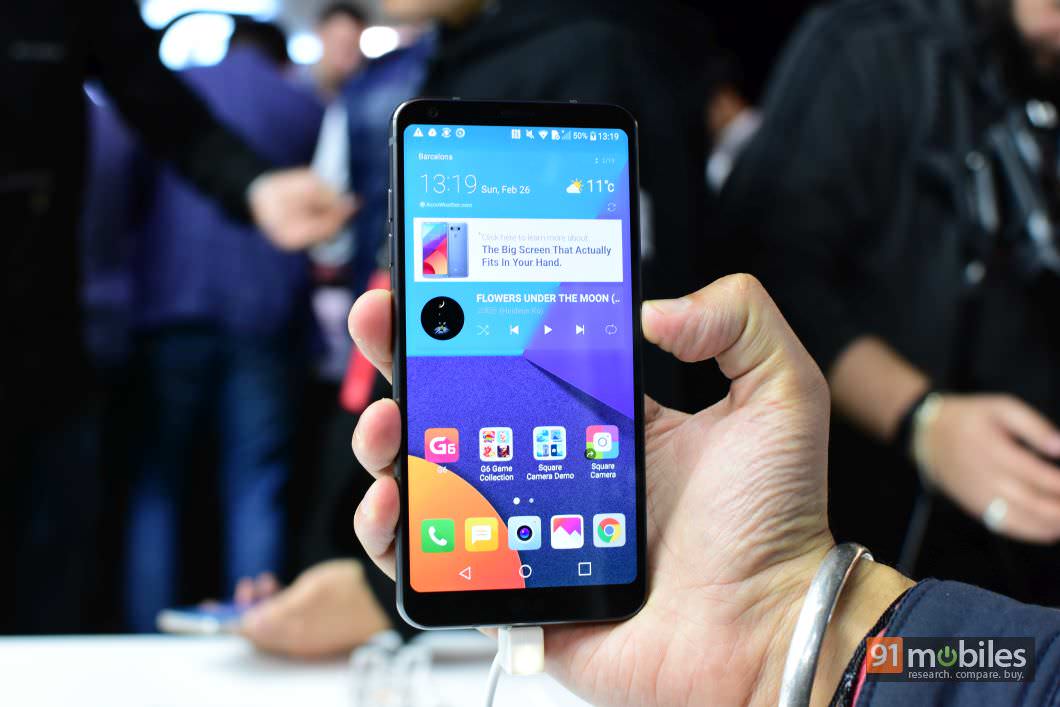 With the G6, LG has undone and redone quite a few things it did with the G5. For starters, the modular Friend accessories are no more, as they make way for a premium unibody metal design. This also means that the battery is no longer user replaceable. On the flip side, the G5 sports extremely narrow bezels around its 5.7-inch display that comes with a 2:1 aspect ratio. In a nutshell, if the looks of the phone matter to you, the G6 would not disappoint you one bit. Powering the device is a Snapdragon 821 SoC, aided by 4GB of RAM. The dual camera setup on the back is much more refined and now comes with two 16MP sensors for better snaps.
Related read: LG G6 first impressions
There it is then. The best Android phones of 2017 so far are pretty much summed up in the list above. Which is your favourite pick out of the lot? Or do you have one that's not on the list? Let us know in the comment section below.