For all the Hindi speaking fans of BBC, the popular news broadcaster has now launched a new BBC mobile app in Hindi language.The populace that prefers this language around the globe can now read the latest news and events of the world in their preferred language.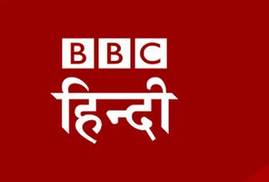 On the apps interface, you will now find the latest headlines and feature stories, and the various news categories such as Latest News, India, International, Entertainment, Sports, Science and others displayed in Hindi. The app has the same interface as its English counterpart, only with the Devanagari script. Users can view news chronologically as per it popularity among users.
The app also has ergonomic features such as choosing text size and watch videos over Wi-Fi or 3G connections. You can also share stories on social networking sites or via e-mail.
According to the developers, with the BBC Hindi App you can also get in-depth features and analysis of big stories, personalize the app, choosing the News categories that most interest you and read the top three stories from each category even when you're offline.
The app will scale for any screen size but is optimum at small to medium screens (i.e. devices up to 7 inches). The app can be downloaded from the Google Play Store on Android devices with version 2.1 and above.
BBC is a very popular News channel globally, and has a huge fan following in India, since it was the first international news channel in the country. The English language app has been available for a while now, the Hindi language version is sure to do well, as majority of the news followers in India are Hindi speaking.