After the end of CES 2013, the hottest news searched on the net is the upcoming Blackberry 10 Phones. We saw many websites publishing news reports carrying leaked images and specifications of the first Blackberry 10 OS running Phones.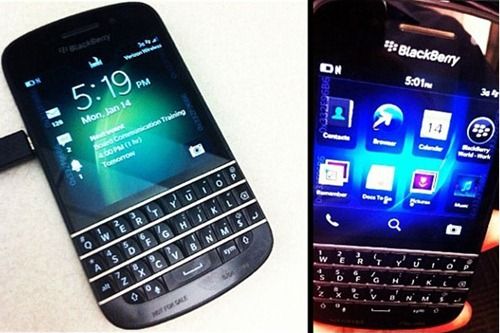 Now, You will find some new and unique picture shots of BB X10 on the famous Instagram. Just search for Blackberry10 and some new images will appear on your screen. These are the shots of Prototype of the brand new Smartphone, which is confirmed by "NOT FOR SALE" printed on the bottom of the phones.
Currently, we are expecting Blackberry to launch two new Smartphones powered by BB 10 OS. One will be All touch BlackBerry Z10 and the other will be the physical QWERTY enabled BlackBerry X10.
Both the devices boasts sleek and modern looks. And with the new Blackberry 10 OS, it is confirmed that it will give a tough competition to Android and iOS.
Going as per the pictures, we can see that the BB X10 boasts a smart looks with sleek design and the body is built upon a solid and super finished body.
There is a physical QWERTY keyboard on the phone with a touch screen. The keys are built in a clear manner to offer you typing with an ease. The display is also seemed to be bright and clear.
So if you are eager to buy one Blackberry X10, you have to wait a bit more as RIM is all set to launch its Blackberry 10 Phones on 30th January.