Smartphones have gone beyond the basic usage of calls and text messages, now they serve as an all in one gadget offering multimedia features, photography options, serve as a gaming device, and much more. In short, smartphones today have become one's true companion, which one can't leave at any cost. But, the smartphones are not stopping at this feat only and they are constantly innovating to provide more and more features. The best and most features are provided by a company's flagship premium model. As we all know, Android has made great inroads as choice of mobile platform all over the world, scoring over Apple in terms of openness and novice like WP8 and BB10 due to huge app count. Year 2013 has been abuzz with lots of smartphone launches, prominent being an Android flagship phone launch by all the major companies. So, we bring to you an in-depth comparison of recently launched HTC One, Samsung Galaxy S4 and Sony Xperia Z.
All these smartphones are 'make or break' product for their respective companies. HTC which was once a great OEM of WP and later Android is now having declining revenues since past few quarters, and it hopes that One change it's track record. Samsung is undoubtedly number 1 manufacturer of smartphones in the world and they would like to maintain that position with successor to hugely successful Galaxy S3. And, Sony after breaking its partnership with Ericsson last year is launching a premium phone for the first time with Xperia Z and it hopes that technologies from other Sony products gives Xperia Z an edge over others. Without wasting much of your time, let's dive in to the biggest battle of this year in smartphones:
| | | | |
| --- | --- | --- | --- |
| Specifications | HTC One | Samsung Galaxy S4 | Sony Xperia Z |
| Dimensions (in mm) | 137.4 X 68.2 X 9.3 | 136.6 X 69.8 X 7.9 | 139 X 71 X 7.9 |
| Weight (in g) | 143 | 130 | 146 |
| Body | Glass/ Aluminum | Plastic | Glass/ Plastic |
| Screen Size (in inches) | 4.7 | 4.99 | 5 |
| Screen Technology | Super LCD3 | Super AMOLED | LCD |
| Network | 2G/ 3G/ 4G | 2G/ 3G/ 4G | 2G/ 3G/ 4G |
| Processor | 1.7 GHz Quad-core | 1.6 GHz Octa-core | 1.5 GHz Quad-core |
| RAM | 2 GB | 2 GB | 2 GB |
| Internal Storage | 32/ 64 GB | 16/ 32/ 64 GB | 16 GB |
| External Storage | No slot | up to 64 GB | up to 64 GB |
| Connectivity Options | Wi-Fi, Bluetooth 4.0, NFC, DLNA | Wi-Fi, Bluetooth 4.0, NFC, IR | Wi-Fi, Bluetooth 4.0, NFC, IR |
| Ports | microUSB, Earphones | microUSB, Earphones | microUSB, Earphones |
| Primary Camera | 4 MP (UltraPixels) | 13 MP | 13 MP |
| Secondary Camera | 2 MP | 2 MP | 2 MP |
| Operating System | Android 4.1.2 | Android 4.2.2 | Android 4.1.2 |
| Battery | 2300 mAh | 2600 mAh | 2320 mAh |
| Price | NA | Rs. 41,500 | Rs. 37990 |
As they say, 'first impression is the last impression' and even before looking at what's being offered inside the smartphone, you'll be seeing it's design. Hence, we are discussing the phone on this parameter first.
HTC has always been praised for its design and HTC One takes that to the next level with unique zero-gap unibody aluminum casing. It looks a class apart from the clutter of other smartphones and not only looks great, but also feels great. The front of the HTC One houses a Back and Home capacitive keys at the bottom, with no dedicated Menu and App switcher buttons. Above the screen, one will find a front-facing camera and sensors. The left side of the One have a slot for microSIM and right side have a volume rocker with no dedicated camera key. The top of the phone have a power button and 3.5 mm audio jack. The bottom of the phone have a microUSB slot which is MHL (Mobile High-definition Link) enabled for output to HDTVs. The back have a secondary microphone acting as a noise-canceller and a primary camera.
Samsung took it's already tested path with the design of S4 being pretty similar to it's predecessor Galaxy S3. Though the use of plastic makes the phone very handy thanks to it's lesser weight, but it makes it very common and thus S4 doesn't looks great specially in comparison to One or Xperia Z. Also, those familiar with S3 design will not find S4 design revolutionary. The controls of S4 are also similar to the S3 with three standard Android buttons for Menu, Home and Back at the bottom. Above the display, there is front-facing camera, sensors and a status LED. Volume keys are in the right, whereas power button is on the right. S4 also misses a dedicated camera button, which is almost necessary for taking pictures quickly. The top of the S4 features a 3.5 mm headphone jack and IR sensor. MicroUSB port at the bottom is used for charging and data connection through USB. The back of S4 have a 13 MP camera with LED flash, with Loudspeaker at the bottom. The back is removable to reveal battery, microSIM slot and microSD card slot.
Sony knows how to make their products stand out and Xperia Z is no exception, it's beautifully designed with the use of Glass and Plastic. The phone doesn't have any hardware button at the bottom as it's having virtual navigation buttons. Use of metallic button for power/ lock button in the right gives Xperia Z a distinct appeal. The right also also houses a volume rocker and microSIM slot. Similar to One and S4, Xperia Z doesn't have any dedicated camera button. On the left, there is MHL enabled microUSB slot and microSD card slot. The top have a 3.5 mm headphone jack, while the bottom have no functional elements. The back features a 13MP camera with LED flash and a secondary microphone. The biggest USP of Xperia Z is that it's IP57 certified making it water and dust resistant. All the ports of the phone are covered by plastic cover. Overall the design is very pleasing, but due to the use of glass, Xperia Z is a fingerprint magnet.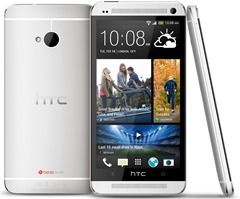 Winner- HTC One
HTC one because of metal body and a magnificent design is surely one of the best Android phones ever designed.
HTC One have a 4.7 inch Full-HD (1920 x 1080 pixels resolution) LCD screen translating to pixel density of 469 ppi. The display is really nice with good viewing angles, but fails in being legible under direct sunlight. The screen is protected by Corning Gorilla Glass 2.
Samsung Galaxy S4 have a huge 5 inches Full HD screen equating to 441 pixel per inches. Samsung has always been applauded for its AMOLED display and S4 lives up to the promise with excellent viewing angles. The screen is protected by Corning Gorilla Glass 3.
Xperia Z also flaunts a 5 inch Full HD screen sharing technology from Sony TV's with Mobile Bravia Engine. It performs well in bright sunlight, but has poor viewing angles and contrasts.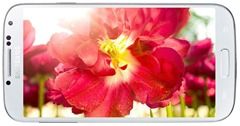 Winner- Samsung Galaxy S4
With its large screen and amazing display, S4 takes away this round easily.
HTC One is being powered by Quad-core 1.7 GHz Qualcomm snapdragon 600 processor accompanied with 2 GB RAM. It also have Adreno 320 graphics processor. The phone has internal storage of 32 GB/ 64 GB with no slot for external storage.
Galaxy S4 runs on 1.6 GHz Octa-core processor (Indian version) and a PowerVR SGX 544MP3 graphics processor. However at any point of time, only on of two quad-core processor- 1.6 GHz Coretx A 15 and 1.2 GHz Cortex A7 runs in the S4. It has 2 GB of RAM. The phone has an internal memory of 16/ 32/ 64 GB with an option to add external memory up to 64 GB.
Xperia Z have Qualcomm 1.5 GHz Quad-core CPU with Adreno 320 GPU. It has RAM of 2 GBs. The phone comes with an internal storage of 16 GB, with an expandable memory of up to 64 GB.
All the phones are capable of running processor intensive tasks and games easily and muti-task well.
Winner- Samsung Galaxy S4
Going by the specs and benchmarks, Galaxy S4 wins this round.
HTC One comes with Android 4.1.2 JellyBean version. HTC Sense customization for Android has always earned good reviews and this version is equally good. Apart from few homescreen changes and apps from HTC. HTC has added a Flipboard like magazine feature in homescreen called 'Blinkfeed', it shows your social networks feed and news right from the homescreen. It might be useful for some people and for those who don't like it can move it to another homescreen, however there is no option to completely remove it. HTC have added an IR blaster for using the One as a remote.
Galaxy S4 comes with the latest version of JellyBean update- 4.2.2. It also comes with its own customization being called as TouchWiz. Samsung has done a lot of innovation in terms of software with features like Air View (Glancing at the information without clicking it), Air Gesture (doing some basic actions with gestures only, no need to touch the screen), Group Play(Playing games and multimedia with other S4 devices), Home Sync, etc. Galaxy S4 also features an IR blaster to be used as a TV remote.
Xperia Z comes with the latest Android OS JellyBean with version 4.1.2. Sony has customized the homescreen and added its own few apps. It has also added a nifty option of "small apps", which opens small version of some apps like Calendar, Alarm, etc. on top of whatever app you might be using, without the need of opening the app specifically.
Winner- Samsung Galaxy S4
It comes with a newer version of Android and offers many interesting features.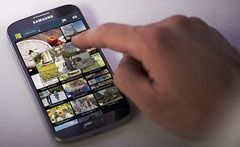 Apart from the body, HTC One is also commended for breaking away from the megapixels war in camera and introducing a 4 MP rear camera, however this 4 MP includes large amount of pixels, hence being called as ultrapixel. The camera works very well in normal lightning conditions. HTC has also introduced a feature called Zoes which lets you shoot 0.6 seconds video before pressing the shutter button and 3 seconds video afterwards to take 3.6 seconds video in totality. In short, rather than taking a picture or video, Zoes lets you capture the moment. One can share theses Zoes on HTC zoeshare website or on social networks.
S4 flaunts a 13 MP primary camera with a resolution of 4128 x 3096 pixels with auto focus and LED flash. It is also capable of taking videos 1080p@30fps. Apart from usual features of Face and Smile detection, HDR and geo-tagging, Samsung has also packed in a lot of features like Dual Shot (Taking videos and images at the same time), Sound & Shot (Adding voice to the images), Eraser (Removing blurred picture), Life Story, etc. S4 also have a front-facing camera of 2MP capable of shooting video of 1080p@30fps.
Xperia Z also features 13 MP main camera with 4128 x 3096 pixels in manual mode, with an option of superior Auto mode having 12 MP with 3920 x 2940 pixels resolution. Superior Auto mode offers the benefit of trying to detect the situation itself with best settings, if needed one can change them. It offers all the usual features like face detection, smile shutter, touch capture and HDR mode. The camera at back is capable of shooting 1080p@30fps videos. The front camera of 2.2 MP is capable of taking video of 1080p@30fps.
Tie- Galaxy S4 and Xperia Z
Both have 13 MP camera and offers good photos in good lightning or even poor lightning situations.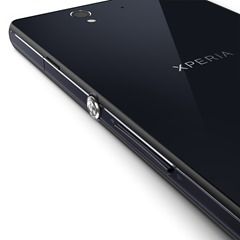 HTC One's default media player is not able to play all the video formats and it's suggested to use an app like MX Player. HTC also uses beats audio technology for audio. The sound is the main attraction of HTC One due to BoomSound feature on the dual loudspeakers at the front.
Galaxy S4 and Xperia Z can play most of the video formats with their default media player. The sound from earphones and loudspeaker is just fine. Galaxy S4 also offers Smart pause and smart play option due to which a video pauses automatically whenever one looks away from the screen.
Winner- HTC One
HTC One takes this round because of its well-positioned speakers and nice sound.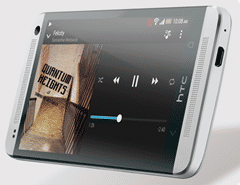 All the features mentioned above are of no use if the battery doesn't lasts long!
HTC One's non-removable battery of 2300 mAh gives it enough juice to last a day and not more than that.
Galaxy S4 runs on a battery of removable 2600 mAh
Xperia Z is powered by Non-removable Li-ion 2330 mAh battery. It can easily last more than a day with normal usage. Xperia Z have a Stamina mode feature which lets one close the services, which they don't need during stand-by.
Winner- Galaxy S4
Battery Size and some software optimizations, puts S4 at the top.
Let's admit it, this is a very tough competition with each of the warriors having their own advantages in over the other in some rounds. Going by the key specs, Galaxy S4 wins the battle, but some much-needed features like multimedia, design, puts HTC One ahead. Xperia Z also is pretty capable phone with just a notch below the others.
Pricing also remains a crucial factor in deciding the winner. HTC One is still not launched in India and one can't say when it will be available for purchase. Rumors suggest that it will be available for around Rs. 43,000. Xperia Z comes across as a great choice with its price of Rs. 35000 and Samsung also positioned S4 strategically well with a price of Rs. 41500.
In the end, it will come down to the personal preference and requirements on which phone to buy.