The Social network based on location for sharing contents and images to some specific locales of Real world, Banjo has unveiled today its new App for iPads and Android Devices.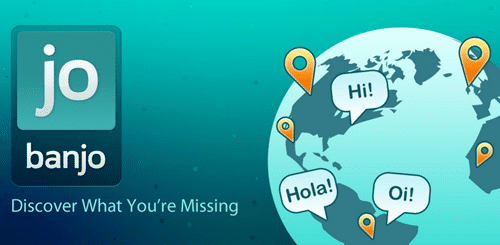 With the launch of the new app for the iOS and android users Banjo is making an attempt to assist people in getting involved in a better way in the happenings and events around the globe right from the comfort of their couches. Banjo has already begun utilizing the new service for following the National Football League (NFL) Playoffs.
The fans of the Football Game can follow the Sport by downloading the app on their respective devices. But, the newly launched App by Banjo is not limited merely to Sports, it is even capable of working alongside with live events.
The newly launched App from Banjo will just require its user sitting at any event tap just once to take the world straight to the location where people could see everything being shared at the venue. Users could add anyone as a friend and follow anyone sharing the media at the location of any happening.
Previously, Banjo had rolled out an update for its Mobile App that showed you any available connection nearby along with allowing you to go anywhere across the world to see the happenings in the different parts of the World. This service was used by CNN as well as the FOX News during the US Presidential elections to gather bits of information regarding the happenings.
This is the first time Banjo has stepped forward towards the Tablet segment bringing its services beyond the iPhones and Android smartphones. The Company seems to be quite thrilled regarding it's arrival to the bigger screen.